NGD!!! PRS content
NEW BETTER PICS ON SECOND PAGE
You mighta seen my thread earlier debating whether or not to trade my MIM strat.... Well shes gone and Im sure as hell gonna miss her but something took her place!
I got myself a PRS Santana SE. This thing is a beast, plays like a dream!!!
Review
Finish: The finish on this guitar is amazing! not a flaw that I can see. The flamed top looks amazing. I cant get a good picture inside. Ill try again tommorow when and if the sun comes out. The bird inlays are absolutely gorgeous! (what good is a PRS without em?)
Playability: This thing plays like a dream! The guy who had it before me set it up like a dream. So smooth to play on. The neck feels great in my hand. Not as fat and bulky as the Tremonti Se I had. feels way better. the trem amazingly snaps right back to prefectly in tune. I usually would block a trem, but I think Ill leave this one be. It weighs less than any Gibson Lp Ive played. It also balances perfectly no neck dive.
Sound: the pick ups sound really great, havent had too much time to play around with my eq yet, cause I wanted to show it off first haha But Im loving the sounds ive gotten so far. The cleans are great, and It sound amazing with a little bit of gain and rolling back the volume a bit.
Now on to everyones favorite part... excuse the crapp cell phone pics. Ill update thread tommorow with some better ones
Pictures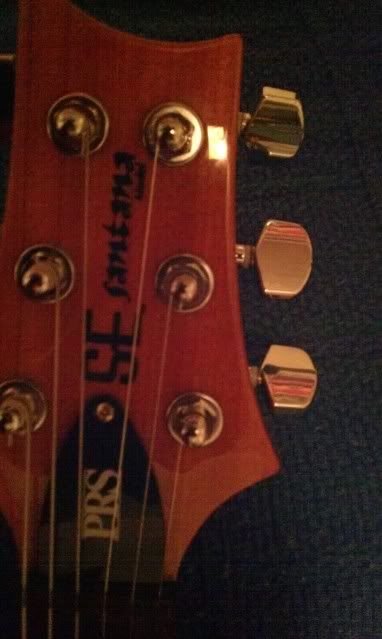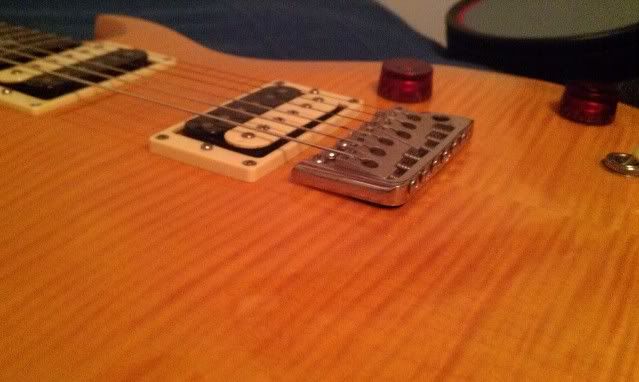 Family Shot for now Not showing my two acoustics.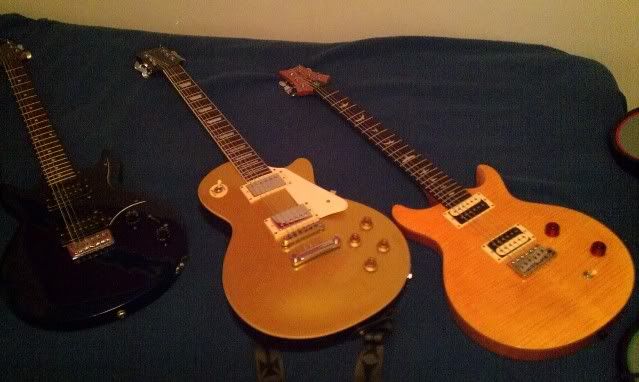 Last edited by Truckinbilly824 at Sep 8, 2011,