NGD Parker P40 (picture heavy)

Join date: Jan 2007
170

IQ
so one day i was strolling through gumtree (virtually strolling) and i came across a parker p40, i didn't know much about parker so i thought i'd do some research, started a thread on here, got a good price from the seller so i bought it,
bit of an ugly guitar bag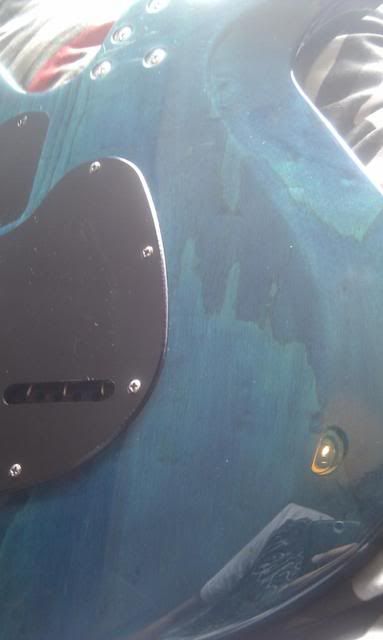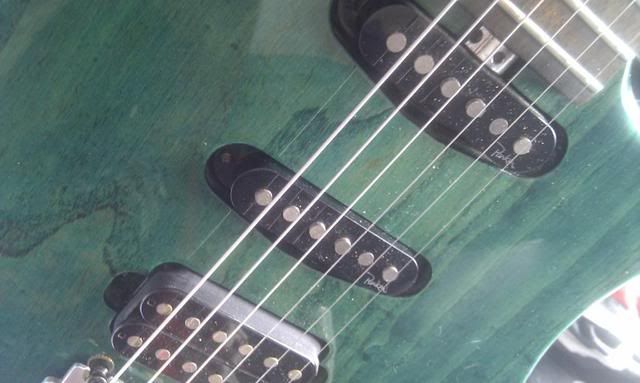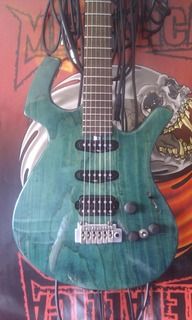 (barely fits on the wall hanger)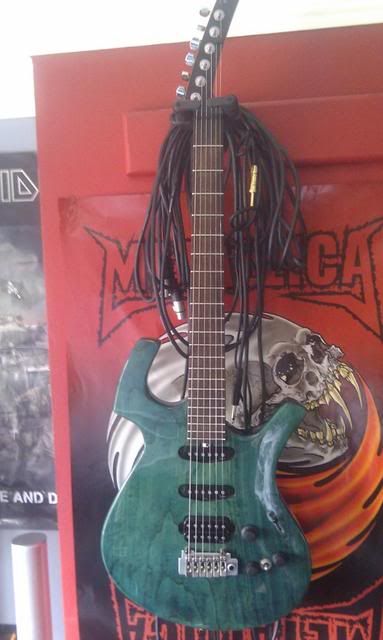 i am majorly impressed with the stock pickups, the bridge is very bright and articulate under high gain and clean, the neck pickup is very smooth, perfect for sikth/aliases style tapping, i haven't had a chance to fully use the middle pickup as i've only received the guitar today,
the piezo system is very interesting, makes the guitar sound remarkably like an electro acoustic, that is the purpose i know but it is very convincing, and opens up the opportunity for more tones, especially useable tones.
i haven't had a chance to play around with the vibrato bridge as it didnt come with a trem arm , it seems relatively stable, doesn't have double locking but im not a big fan of tremelo wankery,
overall i am really pleased with the guitar, it looks amazing and it sounds amazing, i might upload sound clips but depends whether there is a demand and whether i have the time, the guitar was in immaculate condition apart from a small dent which wouldn't come up in photographs (its that small/insignificant)
Nice. I like that finish a lot.

HNGD
I love Parker guitars! Except for the headstock but that's nothing I can't get past.

HNGD !
The headstock is.. just...

HNGD
Join date: Apr 2011
50

IQ
nice guitar, but that color reminds me of how play-dough smells and tastes

Join date: Jul 2007
206

IQ
i love parker guitars. i'm jealous.


Join date: Jul 2010
130

IQ
How much did you pick that up for?

I've been gasing for a Parker for 4 or 5 years now.
I have to be honest I don't really like Parker guitars.
Anyway, Glad you like it

HNGD!

Join date: Jun 2010
40

IQ

Join date: Jan 2007
170

IQ
How much did you pick that up for?

I've been gasing for a Parker for 4 or 5 years now.
£220
i actually love the headstock, so different to all the other guitars i have (jackson, esp, schecter,) the other guitar maker with a headstock design similar (that i know of) is black machine and your looking into a few thousand for those

Join date: Jul 2010
130

IQ
I can't find any on Ebay
Hopefully I can find one!

Join date: Feb 2010
100

IQ
nice guitar, but that color reminds me of how play-dough smells and tastes
Damn i really want to nom some playdough right now even though i'm 17. I used to eat that shit all the time. I miss the days of eating playdough and not being socially excluded

anyways man HNGD


Join date: Oct 2010
70

IQ