FS/FT: Overdrive, Reverb, Chorus, Envelope Filter
I have a few pedals that im wanting to move. cash is king but ill listen to trade offers. no power supplies included. heres what i have:
$70--Digitech Hardwire CM-2 Tube Overdrive
$100--SubDecay Money Shot Envelope Filter
$180--Electro-Harmonix Cathedral Reverb
$130--Malekko Analog Chorus
$130--Boss RV-3 Digital Reverb/Delay
**All prices are shipped with Paypal Gift
Heres what Im looking for:
EHX POG2
Fulltone OCD
Ibanez TS-808
MXR/CAE Wah
--Im open to other pedal offers--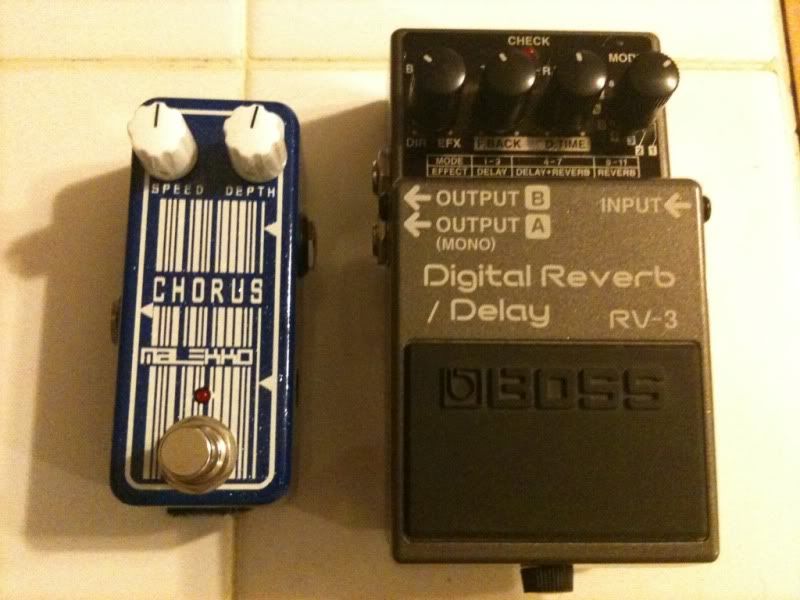 not really seeing anything that interest me to much.....plus i would like to deal in the US only
Any reason for only US? I've never had a problem shipping between the the UK and US?

I'd be more than happy to build a TS808 clone to your specs for the cathedral. If you don't fancy that I could build a OCD clone for it?
Ive had bad experiances in the past dealing with overseas......but feel free to send me pics and clips of what you have for either a TS808 or OCD
I don't have pics or clips of the clones because I haven't built them yet. I'm only going to build one of them if you're definitely going to take it in a trade for the cathedral.
Cathedral and CM-2 are gone