The troops have been summoned (Shoop my battle plans)
Alright, here's my plan for the battle. I'm not a professional strategist, so it's not the best, but I think it's workable.
It's worth noting though that it will not work if you don't practice - I guarantee they will, so if you really want to win, put some time in. The best plan in the world will fail if the soldiers executing it are untrained.
Also remember not to stick rigidly to the plan, adapt. Practice for in case things go awry, because no plan survives contact with the enemy.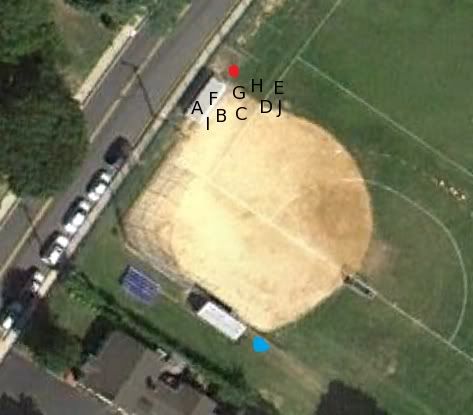 Split yourselves into ten groups of three. This gives you big enough numbers to do some damage, but small enough that you can do some strategizing.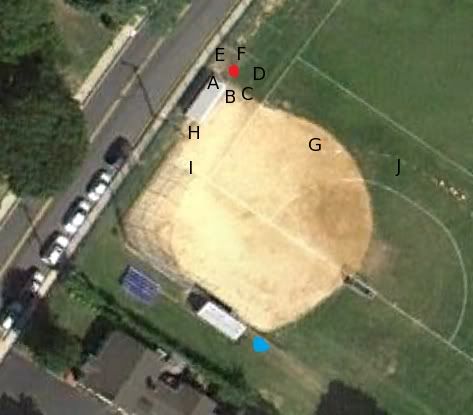 The is the core of the plan - Groups A-F dig their heels in and defend that flag. You can't win without taking theirs, but neither can they without taking yours. If you challenge them to a battle of attrition, if you're prepared, you'll win. Groups G-I are your attack line - their job is to fight the enemy. Don't let them charge though, let the enemy come to you. The winner is often the one who forces their opponent's hand, if you get to pick where and when, you're at an advantage.
the attack groups aren't all clustered together both so they can react if the enemy tries to surround them, and so if the enemy clusters, they can flank them. Two are on their left so most people will have more on their off side. Group J is a "roamer" - they wander the battlefield, picking off enemies, and if circumstances permit, grab the flag. Their job is not to engage in central fights though, and avoid fighting when possible to remain under the radar.
Lets assume the field groups take out the first offensive wave, but groups I and G go down in the process.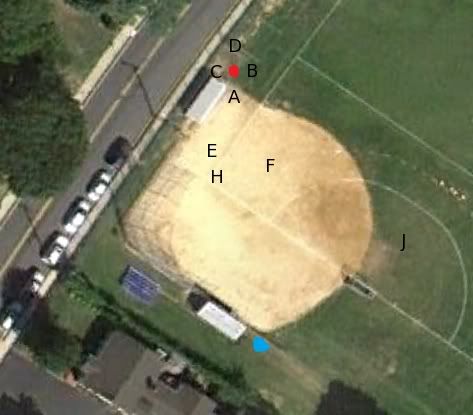 Reposition your defense and reinforce group H. About a third of your team just beat whatever they sent out, so in theory, they should be smaller now, so you can risk a smaller defense. Repeat the previous step otherwise.
Now lets assume that the entire field position went down.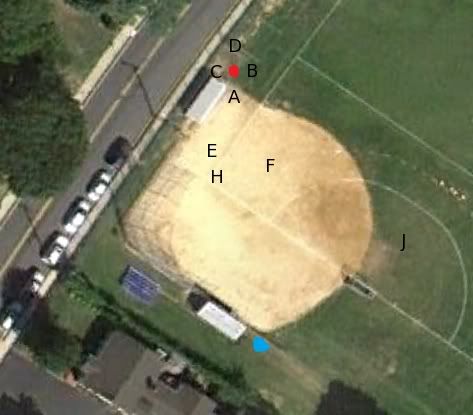 In that case, your best bet is to set up a strong front defense with your best arms up-front, hope they get a victory high, and charge. J will keep trying for the flag or, if circumstances permit, flank them.
Lets go back to the main plan though. Assuming they send an equal third of their team out and lose that third in the first skirmish, they'll likely send the bulk of their remaining forces in the next attack, rather than repeating the move from before.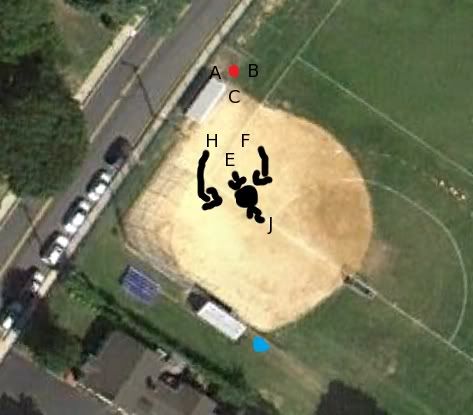 Have groups E, F, and H form an arrow formation - this gives the rear groups slight cover without blocking their line of fire, and allows for easy maneuvering. Move groups H and F to attack the enemy from the sides, and have group J move in from behind. This is the only time group J should ever intentionally go into a fight. Cut off their line of retreat, and they'll not only be taking more fire, they'll panic.
If all goes as planned, this should leave their numbers thin enough that one or two groups can cover your flag, while the rest of your troops destroy what's left, grab the flag, and get the hell out of there.
Again, no plan survives contact with the enemy, don't be afraid to improvise, and unless you want to lose,
practice
. You have athletes, gauge how far they can throw, how long it takes people to react at different distances, how long it takes to cover various distances, and put the most athletic in your forward positions. They'll need to throw farther and faster to hit first, and move quickly to dodge what comes their way.
Don't be afraid to use phychological warfare, too. Have battle cries, have what athletes have it bring their armor from their sport, come up with handshakes that are less of handshakes, more of saying "We're so fu
cking tough, we hit each other for fun, motherfu
ckers" It sounds silly, but that's because it's supposed to be - the whole point of this exaggerated act is to surprise, and hopefully, scare, your opponents. They're expecting a motley group of teens with water balloons. Give them fu
cking vikings.
Also see how scantily the girls on your team are willing to dress - I know that sounds crude, sexist, and dickish, but the fact of the matter is your opponents are teenagers, mostly male teenagers. They're hormonal and horny, and few things will distract them quite as well as a pair of bouncing breasts. If they're fine with a tank-top or even a bikini top instead of a shirt, it'll bring down at least one of your opponents.
Godspeed, you magnificent bastard.
Last edited by necrosis1193 at Sep 18, 2011,