Craigslist Win... NGD!
Join date: May 2007
30

IQ
So the other day I happened across a craigslist ad from back home that piqued my interest. I followed it up and last weekend I went to go pick it up.
I wonder what could be in this...
An ESP of some sort I suppose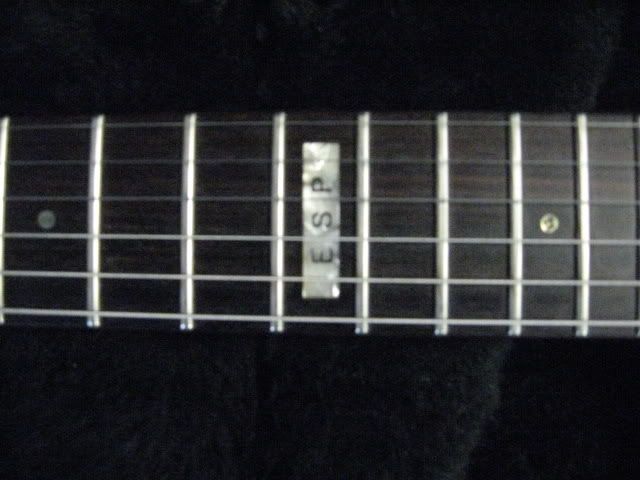 Oh yeah, it is a 1992 ESP M2 Deluxe!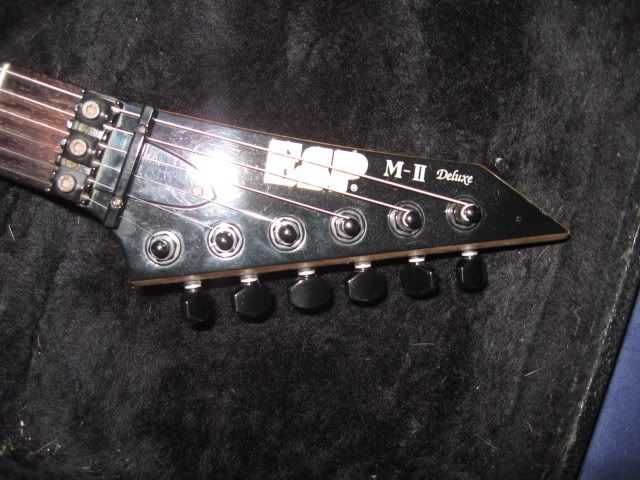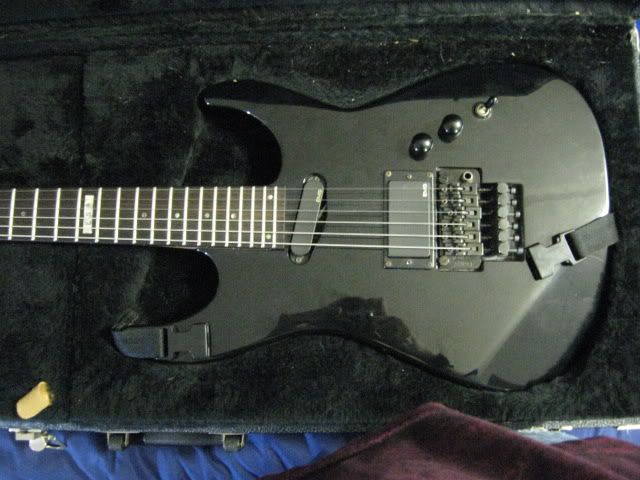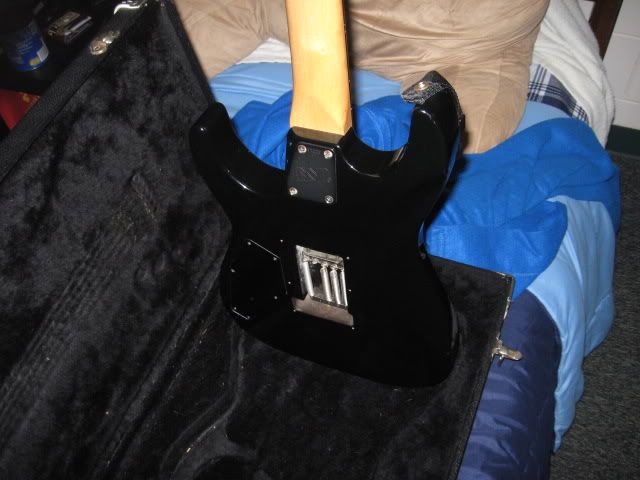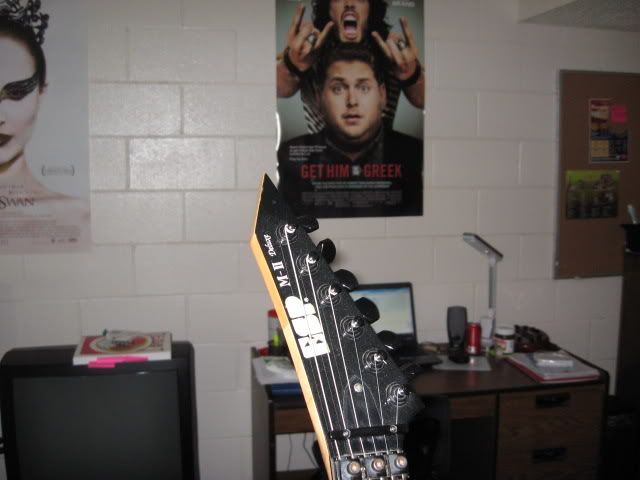 Now for the short review. The guitar is in pretty damn good condition with only maybe 3 dings on the whole guitar. Only one of them goes through the paint to the wood. It was modified by the original owner to have a tone knob, though at the moment it is not connected. The original pickups were also replaced with an EMG 85 in the bridge and an EMG SA in the neck. They seem to work well with this guitar as the 85 cleans up pretty nicely with a volume roll down to achieve an almost acoustic guitar sound while the SA in the bridge shines of clean. It is great for funk and it does jazz stuff pretty nicely too. Very articulate while staying fat and warm. The guitar also has an OFR and as far as trems go, I definitely can't complain. It stays perfectly in tune, resonates quite well, and flutters like the Edge on my Ibanez RG550. The neck closer to a thinner Fender C shape than a fatter Ibanez Super Wizard so it is almost like the best of both worlds. Overall it is a fantastic guitar, and I can safely say I would recommend it to anyone interested in one of these bad boys.
HNGD

Looks nice

I may have missed it, but how much?

Join date: Sep 2009
50

IQ
Thats a cool guitar! Congrats!
PS. Are you in a minimum security prison? Those brick walls look sketchy.

Also. HNGD

Join date: Jan 2009
60

IQ

Join date: Nov 2008
50

IQ
those bricks look suspicious(prolly spelled wrong)
i guess thats the garage or some sort.

nice guitar, love those strap things, how much was it?

Join date: Jan 2009
60

IQ
Definitely a dorm room haha, not a shady garage.

Join date: Jul 2009
110

IQ
looks like a barracks room x]
Join date: Feb 2009
30

IQ
Foking noice mate!
HNGD man, she looks nice.


Join date: Jun 2009
110

IQ
Sweet guitar.
Saw esp box and was like 'aw **** not another ****ing ec-1000!'
Thanks for not disappointing.

Join date: May 2007
30

IQ
Thanks for the HNGD wishes guys! To answer some questions, the price for this monster was a cool $550 with case and Dimarzio Clip Lock system included on the guitar. Not too shabby a deal I think. As far as the room debate goes, Metalfan41 nailed it with the dorm room guess. Nothing says learning like cold hard prison style cinderblock. DimebagZappa I'm glad that I didn't disappoint lol.

sick buy man, enjoy the hell outta that thing

Join date: Jan 2005
606

IQ
Nice. How much'd it run ya?

Join date: Aug 2011
112

IQ
One word for this: Awesome!

Join date: Nov 2008
50

IQ
you have scored yourself an epic win with this
you get the epic win stack









HNGD.

Guitar and case look like they could do with a good clean.
Awesome!
H/S FTW mate


Join date: Nov 2009
640

IQ
I knew it was going to be something interesting once I saw the old school ESP logo.
Very nice find. I'm glad it isn't a Horizon. 90's bolt on Horizons =


HNGD dude. Enjoy!