NGD & NPUD

Join date: Jan 2007
40

IQ
I bought the guitar when I was in Calgary last week and ordered an EMG DG20 prewired pickguard set. The pickups came in yesterday and i love the tones i can get from it. The guitar is an American Deluxe V neck and plays awesome.
As you would expect from a high end strat the fit and finish is perfect and the guitar stays in tune perfectly even with David Gilmour style bending. Came with the new SKB Deluxe case, strap, cable, strap locks ect. good value for the money, i paid $1,475 plus tax for it.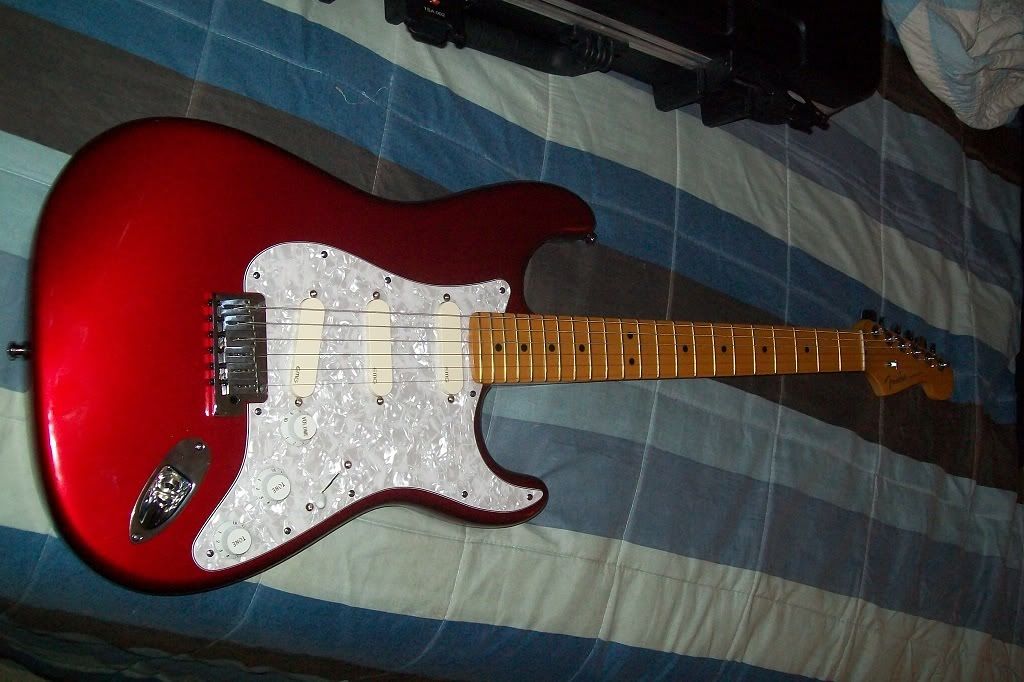 http://profile.ultimate-guitar.com/evh5150vanhalen/music/play1047196
youtube jam is the one i just recorded, Backing track by MrTobiKay i downloaded off of youtube.
I accidently posted this in the musicians chat section so i deleted it and reposting it here


Join date: Feb 2011
256

IQ
Nice

my pa has the David pickguard on his MIM and it sounds boss. I can't imagine what it would be like on a really nice strat...It would probably sound like Gilmour
I don't like Strats, but they plays very good. HNGD!