UG Presidential Assassination Planning thread.
I have a plan. It is to assassinate whoever becomes president of the Pit.
As you all know tomorrow marks the announcement of a new president. His term wont last long.
Every country has had some sort of leader killed at one point or another. It's time for the Pit's president to pay his due.
The plan is to wait for the election to end. With anticipation that the winner will create an acceptance speech thread. I don't wanna be the only gunman though. You are free to take this picture and post it whenever you see our dead president.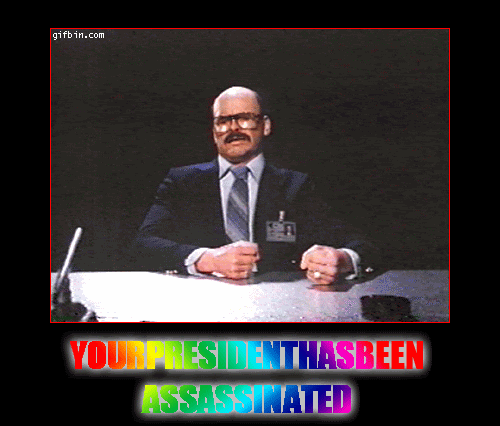 We need street plans and weapons so anybody that has any ideas is free to join me.
Rise up and let your fellow pit citizens know that now is not the time for a president. Now is the time for a party.