Post your blingy MIK guitars that are covered in ABALONE
As some of you may know
I like to rip on schecters and LTD deluxes for having too much abalone
but i must confess i myself own an abalone covered monstrosity...
A schecter c1 elite and its no bad! I don't even mind the look
Heres a pic!
So in tribute to all the abalone monstrositys out there i say... POST YOURS!

ABALONE POWER!
All MIK and no Abalone anywhere... Where do I collect my prize?
No tom. You're playing the wrong game.
MOST abalone wins
This is a bling battle!
Ah

I've still got to post an ngd of my new schecter pt custom. it's like the c1-classic in the amber quilted maple, but totally caked in abalone. Sometimes gaudy things are nice to look at. haha

Join date: Nov 2009
100

IQ
My Schecter C-1 Elite would feel right at home. But mines black/chrome
But I'm mobile, so no pictures.. They're in a NGD thread somewhere


Join date: Sep 2010
50

IQ
A Schecter with no abalone, WHAT IS THIS?!?


Join date: Dec 2009
530

IQ
what's the deal with abalone?

it's an asian delicacy.

(Invalid img)

i win
So OTT

Does anyone own here own one of those schecter c1 classics?
They'd probably win the game...
Also this is a pretty impressive piece of MIK abalone

I thought that was a MIC fake?
Nah its those pesky americans ripping off the great art of korean abalone!

Join date: Oct 2009
140

IQ
You people are promoting shellfish genocide!!!
I hate shellfish! More power to you!
Vegan guitarists... take note!

Join date: Nov 2009
100

IQ
I hate fretboards that are overdone like that.. Puke worthy.


Join date: Jul 2011
10

IQ
I'm waiting on a C1 Classic to come. I'll post pics xD
How's about a pair of guitars stricken with Abalone? Maybe they'll find a cure one day..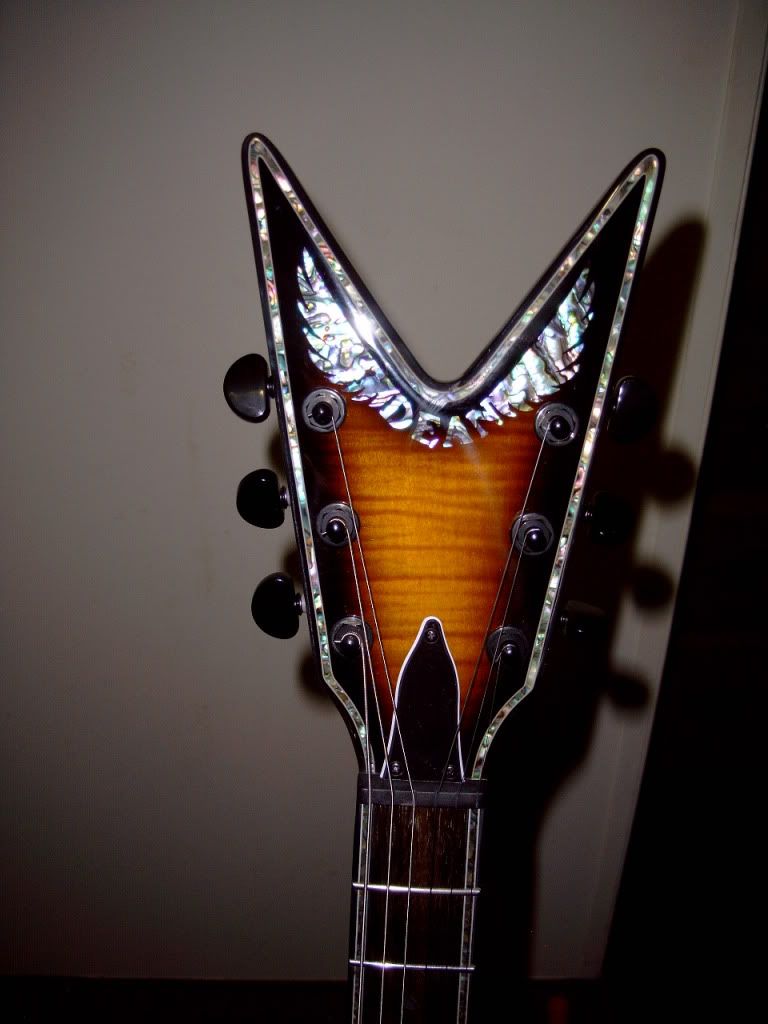 Last edited by Flux'D at Oct 3, 2011,
Well... I went throught this
... this
... and the latest is this
Used to love the blings but now I have gotten way pass over them. Hell, I rarely play guitar with abalone anymore.

Join date: Jun 2009
110

IQ
What!!!!? But most of a guitars tone comes from the abalone!


I win.
(Invalid img)

Although its not mine, and prolly not korean.

Join date: Jul 2009
110

IQ
Why didnt i think of this!

I own one D:

Join date: Jan 2009
200

IQ
The only place abalone belongs on a guitar is the fretboard. Abalone binding is a big no-no.

EDIT: And perhaps the headstock, if it's done tastefully.