Local Radio Play!
Hello Pit!
My band is hoping to get some radio play on one of our local stations! You can help by visiting the radio's website and "liking" our songs! The more likes we get, the better the chance of air time for us. If there are any other bands in a similar situation (your local station has a poll or voting system to get you radio time) feel free to post in this thread with the url to visit and instructions on how to get it done.
Go to:
http://www.live105.ca
Scroll down to the "now playing" box
Click "Live Underground"
Like Little King Hunter!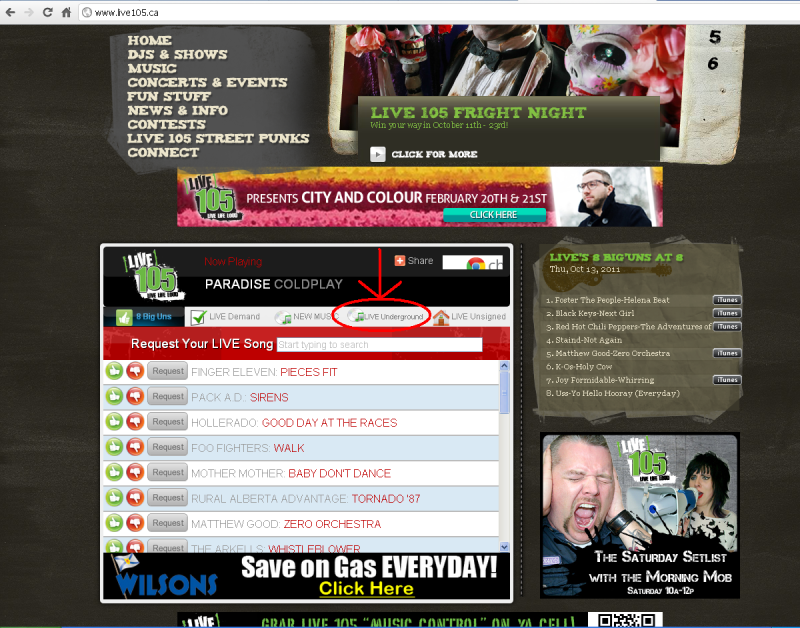 What if I don't like it?
EDIT: Done, but still

Last edited by sam b at Oct 14, 2011,

Join date: Aug 2011
40

IQ
Good song, horrible production. Still clicked "like" though.
What if I don't like it?

EDIT: Done, but still
At least it wont be playing on your local radio station, amirite?


Join date: Jun 2009
420

IQ
done. but i'm glad i don't have to go through any trouble to get my music played on the radio. working at my school's radio station is cool like that.

Hmm, no