FS: ISP Decimator Pedal
Brief & Accurate Description of gear/guitar: ISP Decimator Noise Reduction Pedal. You know what it is.
Modifications (if any): Velcro bottom
Accessories (hardshell case etc): N/A
Location (City,State or City,Country): White, PA
Contact Info (No Phone #s) PM
References (eBay or other forum userid): iTrader
Price (include currency and if firm/obo): $80 PayPal gift and shipped CONUS
Pictures: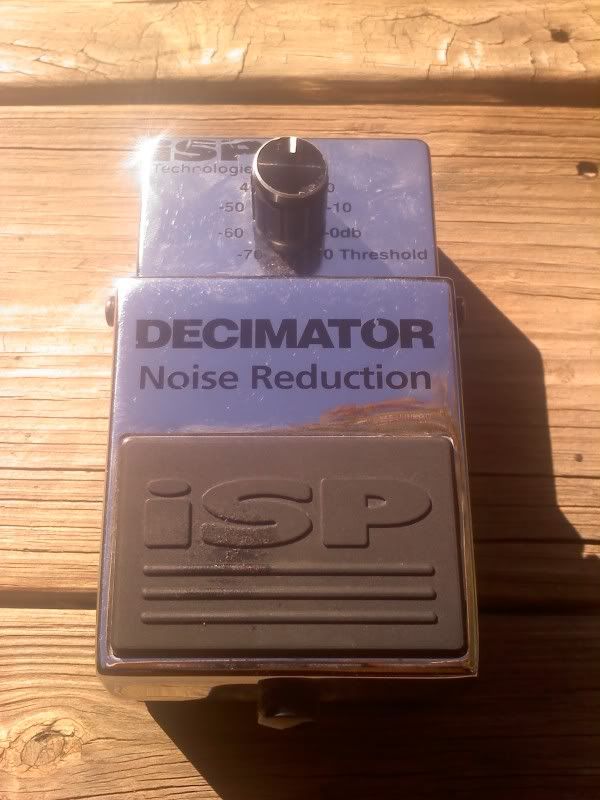 Uh-oh. Financial dilemma. $60 shipped.
Hmm I didn't get a PM if you sent one?
Got it. Still available I guess.

Join date: Sep 2009
100

IQ
I already sent you the money