Vox CC1 vs. Vox C1
I would just like to know if the newest line of Vox's are worth it when I can find a Vox CC for so much cheaper and then do the whole bright cap mod and speaker/tube swap thing. I like Vox amps and although I like the volume of the 30, it's just not practical. I can find a Vox AC15CC1 for dirt cheap and I'd like to buy it before it's snatched up.
The CC only has the top boost channel, whereas the C1 has that and a normal channel. If money were no object, I'd get the C1. If you're trying to save money, even after a speaker swap, the C1 is nearly as good (or, really, just as good if you only use the top boost channel).
The CC has the Normal and Top Boost.
And a switch to blend them if you wish.
I have the AC30CCH (head only).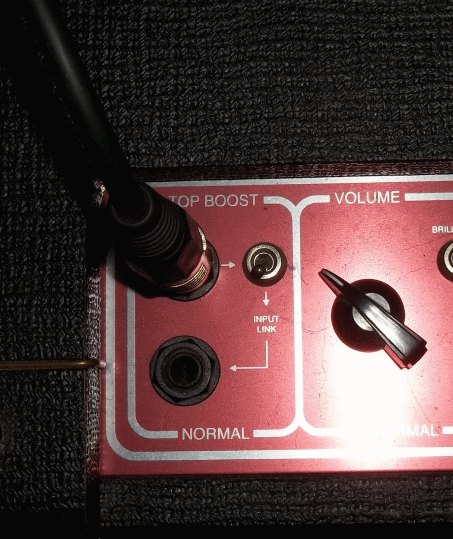 Unless the CC1 is different than the CC ?
Mine is just called the CC, they didn't call it a CC1 when I bought it.
The C1 I don't know anything about.
Last edited by CodeMonk at Oct 18, 2011,
Rob - The AC30CCs have both, but the 15CC only has top boost. The C1 added a normal channel to the 15 but kept the 30 more or less intact.

I don't think there's such a thing as the CC1 in the AC15 - it's either a CC or a C1. The AC30CC had extra letters to designate 1 speaker, 2, or 2 Alnico Blues, or the head.
Bah.
I keep forgetting the differences between the 15 and the 30.
Sorry, My bad.
Oops. Yeah. I meant CC over C1. Well, I'm just looking for that Vox jangle to put some pedals into. I'm only looking for a very minimal amount of dirt from the amp as I'll be running a Fulltone Fulldrive 2 MOSFET and a Proco Rat 2 for the real crunch.
Despite the differences between the 15 and the 30 (that I can't seem to keep in my skull), I run the FD2 MOSFET on my AC30.
Sounds wonderful.
Eh, I guess I can wait a bit. The newer ones are cool. I've compared and I liked it more than the older one, but I also know some tweaking can make them both sound good.
I really love my AC30.
best amp I have ever owned.
I was very anal about my tube selection.
Tried every combination possible with the 20 or so tubes I have.

I'd like to have an AC15 as well, for when I want some amp made dirt but don't wanna crank it.