NGD (guess, Ive been talking about it for a while now)
guess what this is.........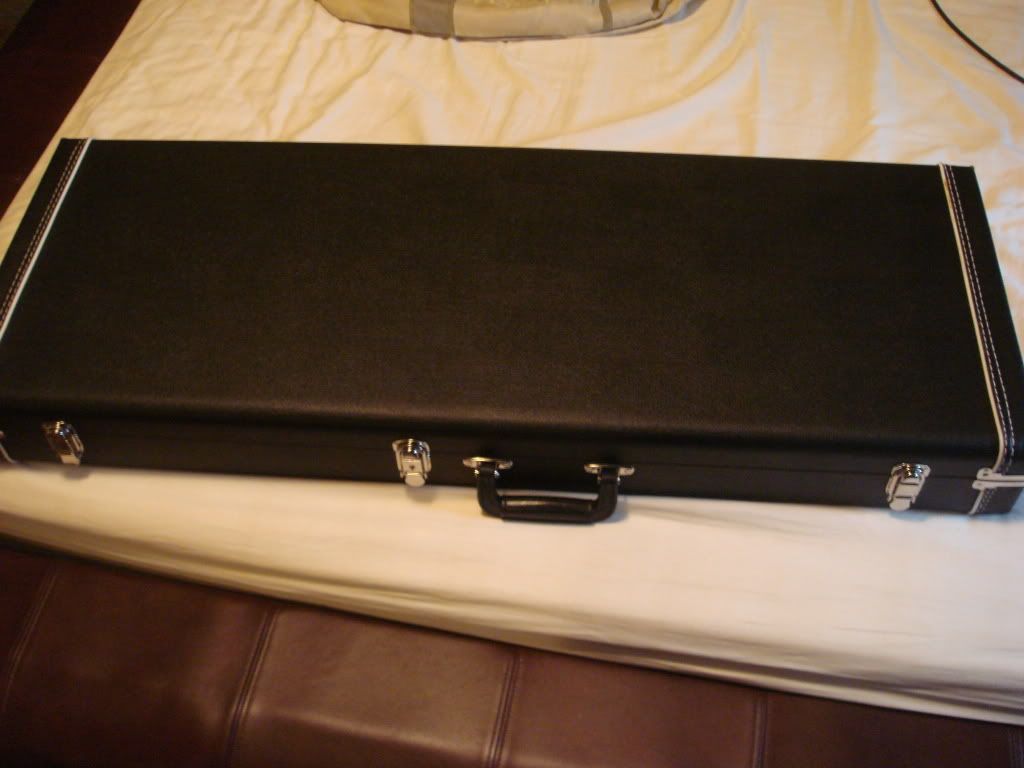 Ill give you guys a hint.......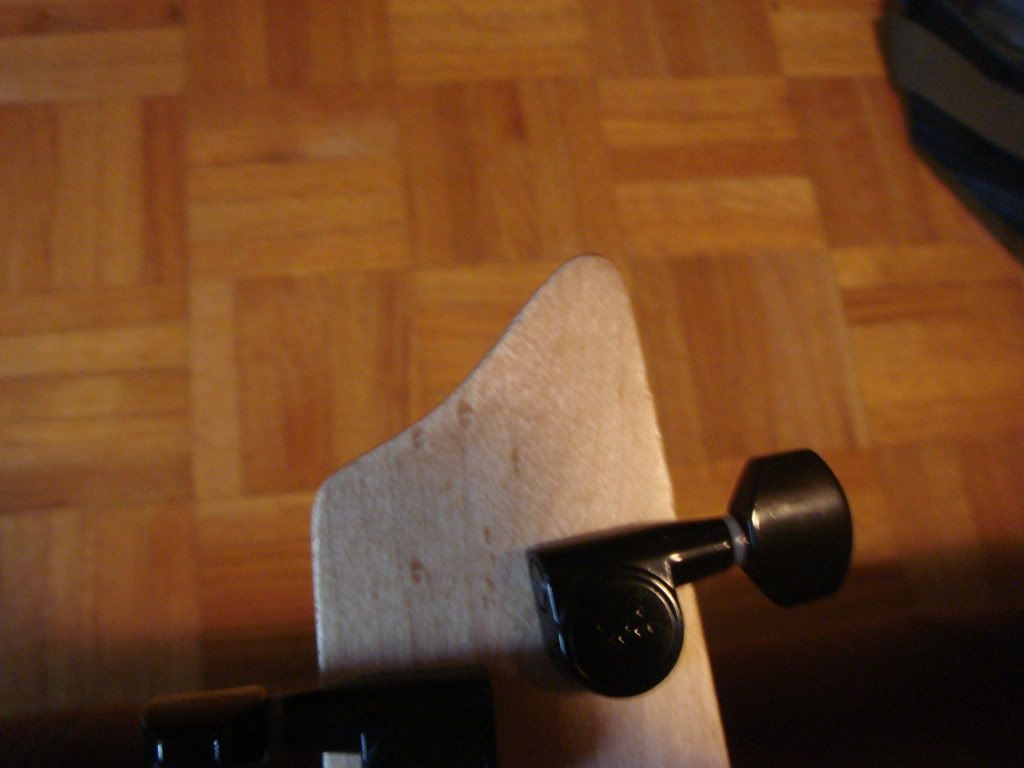 Oh crap, wrong headstock.
here we go: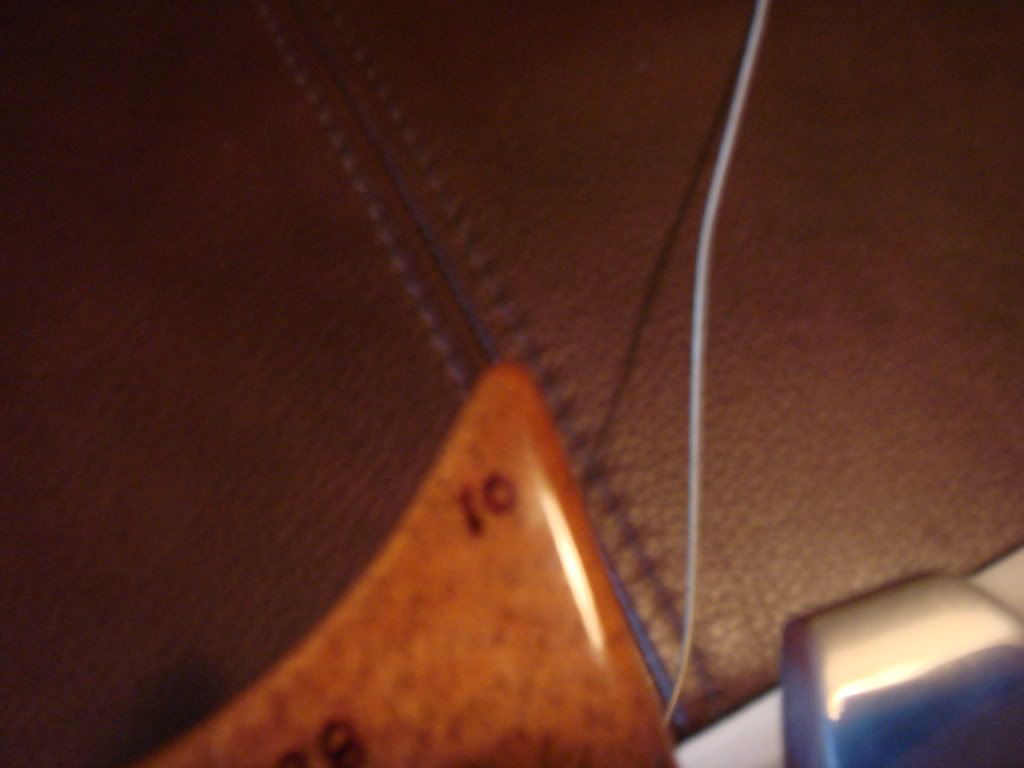 Any guesses?
well if you guess a PRS youre right!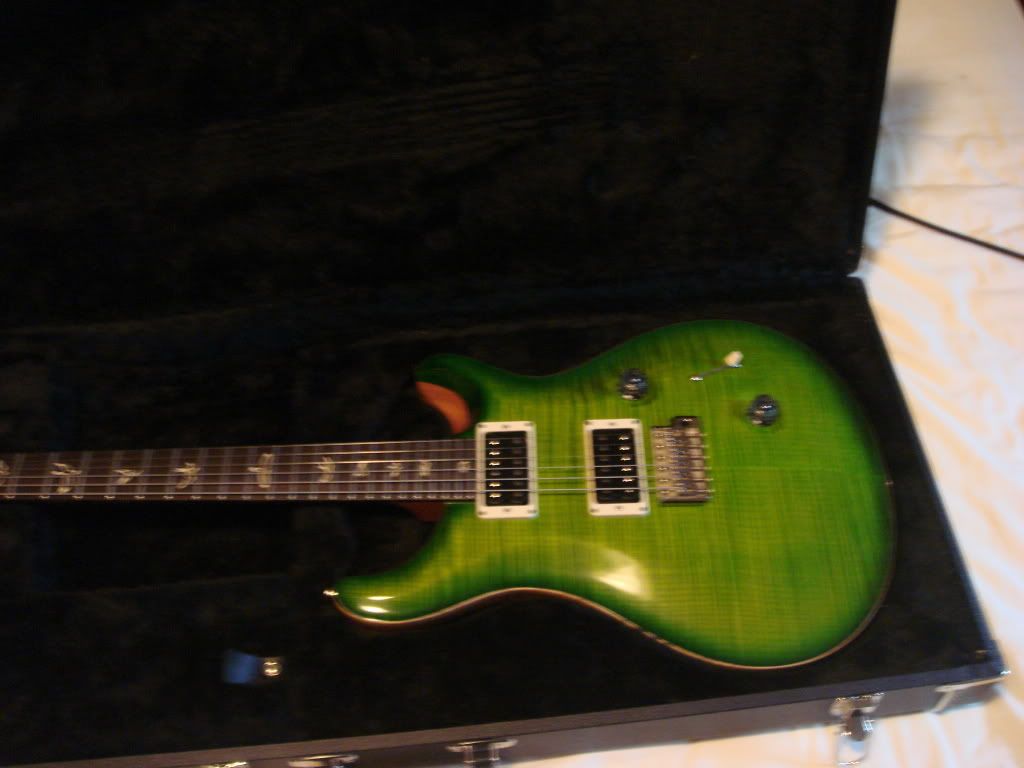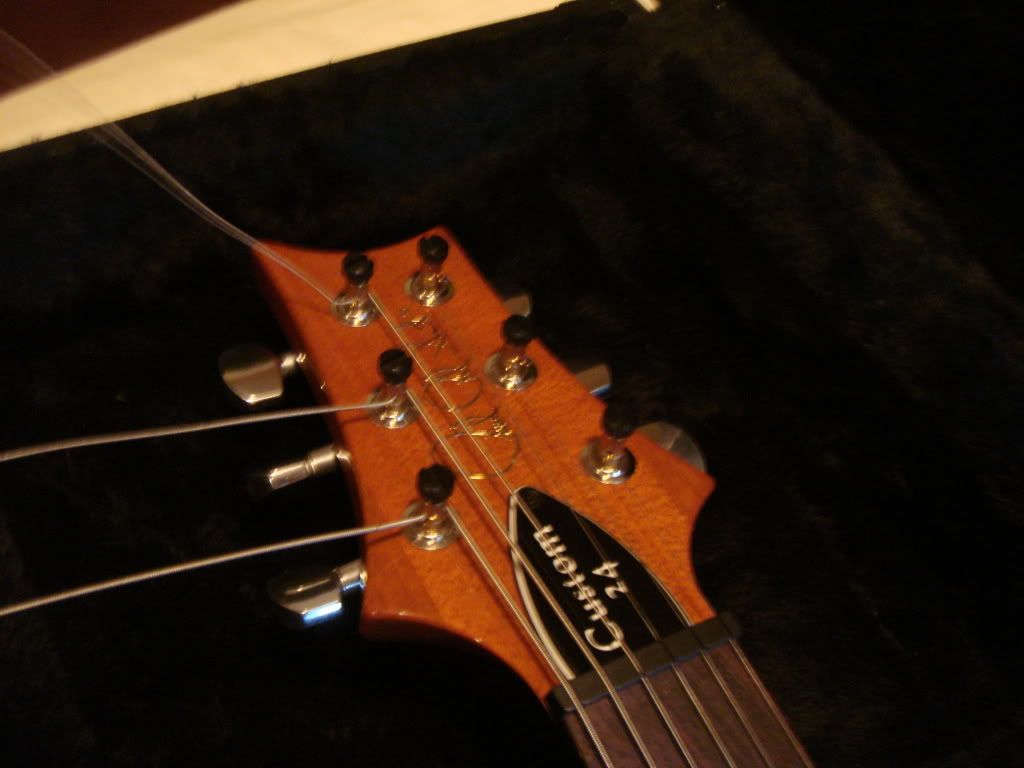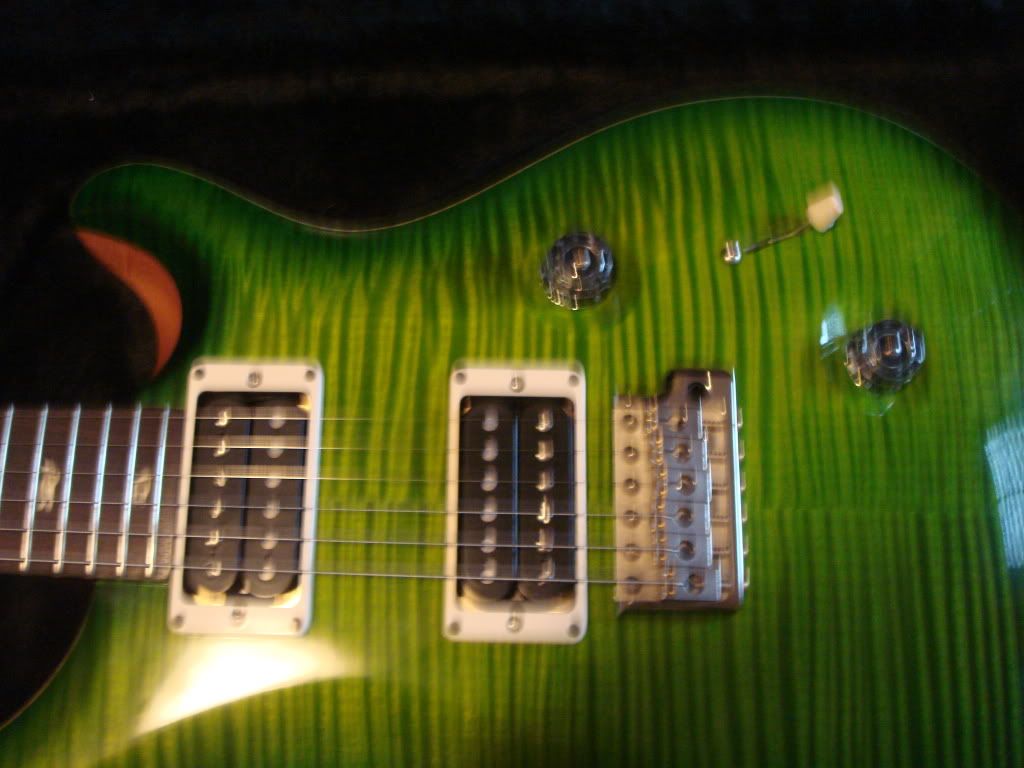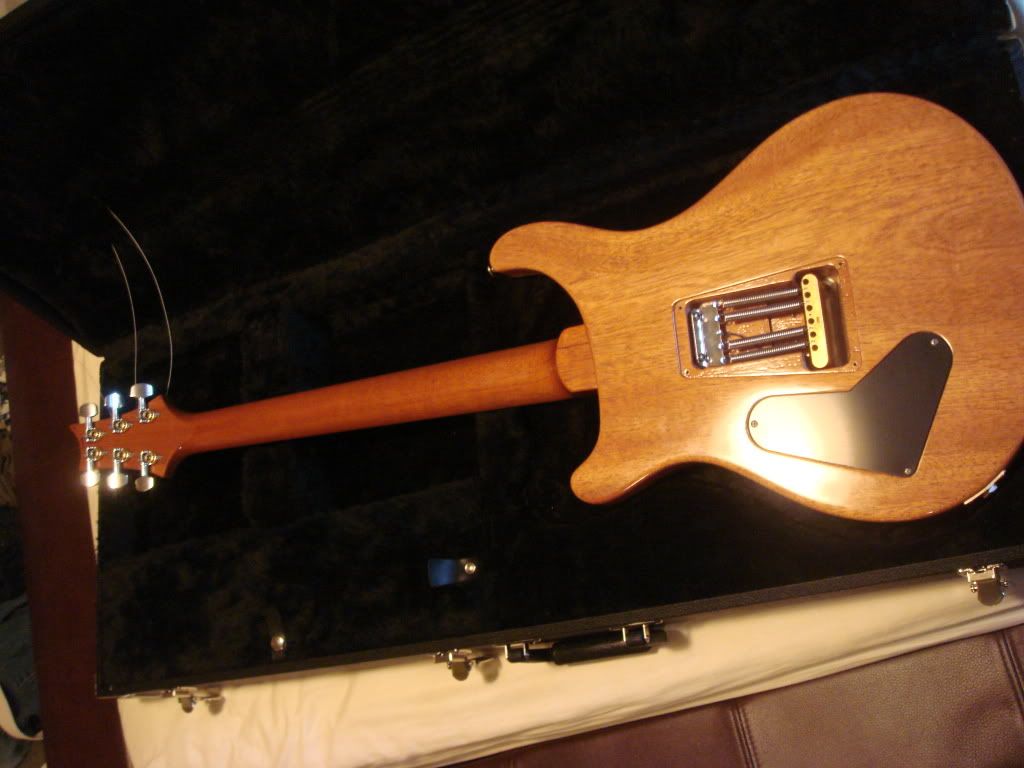 Ok so now on the review. first off, THIS GUITAR IS F*CKING AMAZING. now that we got that out of the way, let me explain why. the V12 finish feels just amazing, really fast without the satin-ey feel that satin necks have. the Pattern regular neck doesnt feel thick or wide, maybe as wide as my gibson flying V, but chuckier. not to say its a chuncky neck though, it has a mass and size, but unless you like paper thin necks you wont notice it. Its great because it just allows anything, where on some of my other guitars, you have to start "reaching" at around fret 17, this one just has the space all the way up to fret 24.
It sounds amazing too, a really resonant guitar, so the low end on this is massive, but really tight and articulate. It has this wierd thing with the mids naturally, it feels kinda scooped through an amp, but easily gets too honky. so that takes some getting used to.
the trem and locking tuners are really nice, and you can try to divebomb on it, and it will stay in tune. Im probably going to buy a tremel-no for it because I want to easily be able to drop it from E standard to drop C without having to worry about the balance of the trem and all. but it has absolutly no problems staying in tune when it settles into a tuning. locking tuners are something to learn about too, you gotta get them tight without being too tight, so its a bit of a balaning act.
the guitar it self has some heft to it, its about 7.5 lbs, where my V is about 6 so there is a diffeence when I switch guitars, oh btw for you guys who dont know, its a PRS Custom 24, 2011 spec in Eriza Verde. new finish for this year, so thats really cool.
oh and btw, for the guys not sold on the coil splittin capabilities of the guitar, it can sound like a strat. It can also pull of tone similar to an acoustic guitar. its so versatile, its crazy.
It can sound so much like a fender, that im consider selling my tele

Ill edit the review and add more if I remeber later, and ill make a note of it on this post. but yea, Im off to go play this guitar now

Last edited by Seanthesheep at Oct 27, 2011,