So it's freaking snowing....

Join date: Feb 2010
120

IQ
....in the northeast U.S. (I live in Pittsburgh, PA)
But seriously, it's the end of October, and snow is coming down, like big.
Here's a shitty cell phone picture to demonstrate.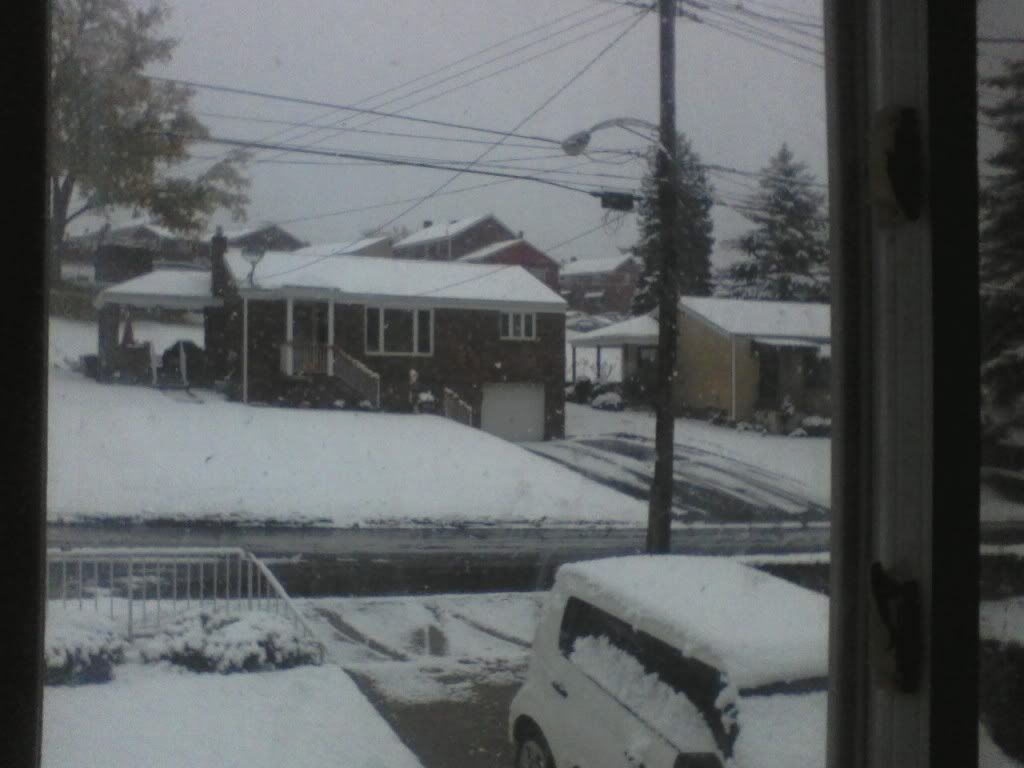 It may not be that bad, I mean, the roads are still clear and they're keeping them salted, but
we're not even halfway through fall.
Crazy times, man. Crazy times.
To keep this from being locked, what do you think about snow? I love it, personally.