(worldwide) FS: Catalinbread, Malekko, Ibanez, all sorts of pedals
Yes i will ship internationally, shipping prices not included but they won't be THAT expensive, around 10-20 dollars and that's if the item weighs close to a kilo (i sent a Marshall shredmaster around 900 grams to the US and it cost me 17 dollars)
That said:
I have a Catalinbread DLS, not the new four knob one, the older V2 one with the rock/rawk switch. green in colour, marshally in tone. does anything an old plexi can.
110$ + shipping
Malekko Spring Chicken, pink, no dwell knob: THE best spring reverb emulator, does what it's renowned for.
200$ + shipping
Ibanez CS 505, very lush chorus, makes your cleans sound dreamy, none of that cheezy 80's crap. These go for 150+ usually, mine also has a factory error, show off to your pedal collecting friends! (note the pedal only runs on 18V and was modded to use a boss style power jack instead of the 1/8 ones on early Ibanez pedals)
cosmetics: it's pretty good for a 30-35 year or so pedal, some scratches, the back plate doesn't have the sticker thing.
100$+
shipping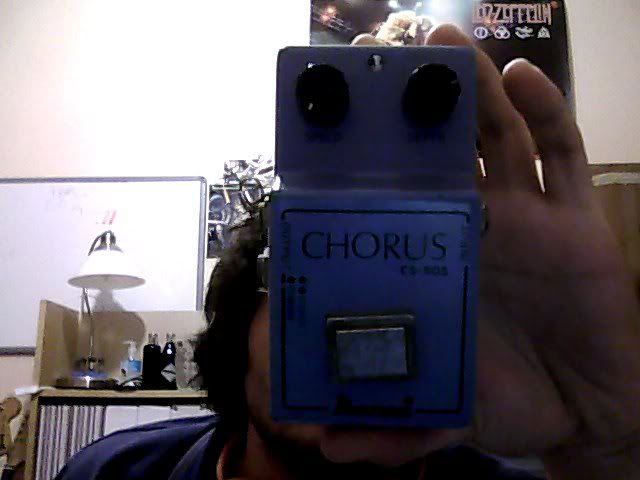 Pearl Phaser, loads of dings, really nice phasing tones, can freeze the phase and manually adjust the phase for a locked kind of cocked wah sound.
50$+ shipping
Catalinbread Limited Edition Montavillian, number 16 of 25 made!
it's a silver model with an awesome blue LED, great sounding tape delay, nails those old tape sounds and does a great job at doing ambience
150$+ shipping
Ibanez CS9 Chorus - not the reissue, this is the real one. some cosmetic dings but it does one hell of a chorus sound. kind of more lush and liquidy then the CS505.
80+ shipping
Please PM me with offers, and no i'm not intrested in trades unless it's an axefx which won't happen anyways. any questions, i'd be happy to help.
price drop on the spring chicken:
190$ + shipping

Join date: Oct 2010
81

IQ
thanks championguitar, bump
Hey bro, I might be interested in that DLS, wonder if i'll have the chance to try it out sometime? I'll PM you now.
bump up for vintage ibanez pedals!
new price for the CS9 is 70 USD + shipping