LTD EC Owners:
Could some of you guys post a picture of the neck joint on your EC? I'm looking at one on Craigs List, but the neck joint looks odd to me. As much of an ESP fanatic as I am, EC's are definitely not my specialty, so I just want to make sure everything checks out. Thanks~

Join date: Oct 2007
430

IQ
It looks like a normal set neck joint in every single EC with a set neck I've played.
Or just post the craigslist link/pictures here?
Or just post the craigslist link/pictures here?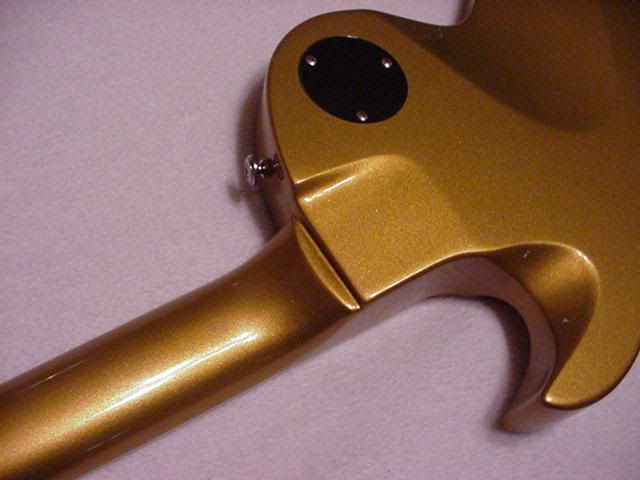 My EC401's joint doesn't have that ramp bit. Although that does look thicker than a modern EC.

Which EC are you looking at?
This is the EC-300P.

That is exactly why I made this thread. It just looks... odd. I've played EC's before, but this just looks weird to me. I'm sure it's legit, the guy sent a bunch of other pics, but I just want to confirm.
Haven't seen much of it. Sorry man, wish I could be of more help.
Looks like it would be quite comfortable.

Join date: Jul 2009
50

IQ
Looks normal for that model, nice axe

Join date: Jul 2011
20

IQ
It looks the same as my ec400at.

Join date: May 2010
10

IQ
It's the same as my EC400-VF as well.

Join date: Dec 2010
240

IQ
the bevel for your chest is right. not sure about the bevel on the cutaway or the small ramp though.....
Seems like it may be an older thing. Another contour that got lost when LTD got retarded.