metal guitar :)
hey you guys, need your help for a new guitar with christmas round the corner and all! So here's the deal! Preferably either a les paul shape or a telecaster, I play mainly metal and rock, but would like some nice clean sounds too! The budget could probably be up to about £450 at a push £500!!!


Join date: Oct 2009
1,223

IQ
You've already got a Les Paul so is there something wrong with your Epi LP?

Join date: Feb 2011
300

IQ
used Gibson LP studio, or a used LTD EC-1000, or a PRS SE tremonti.

If you want a Tele for metal, find one you like and you will probably want to change the P/U's in it. Most tele's will play rock just fine stock, you will probably find the need for hotter pickups for metal.
the prs se sounds pretty hot!!! I'd rather stick to new so I might try one of them out!

Join date: Aug 2008
36

IQ
Fender Telecaster Blacktop, dunno how much they go for where you live, but check them out!


Join date: Dec 2010
60

IQ
Jim Root tele signature??

Join date: May 2010
110

IQ
the jim root tele is really a stunning guitar! A bit out my price range but

I was looking at this...

http://www.guitarguitar.co.uk/electric_guitars_detail.asp?stock=06030813034818
Yeh that should do the job perfectly, well unless your planning on playing death metal or something like that, although ive always wondered why ive never seen anyone playing one of those anywhere, it seems to be great value for money and looks pretty sweet.
That tele will do metal, the pearly gates is hot enough for it, but it will sound like lamb of god somewhat.
PRS SE's, anyone you like best. tey are all awesome.
Gibson Les Paul Studio Fadded,eats regular studio.


Join date: Oct 2010
450

IQ
Epiphone Les Paul Custom Prophecy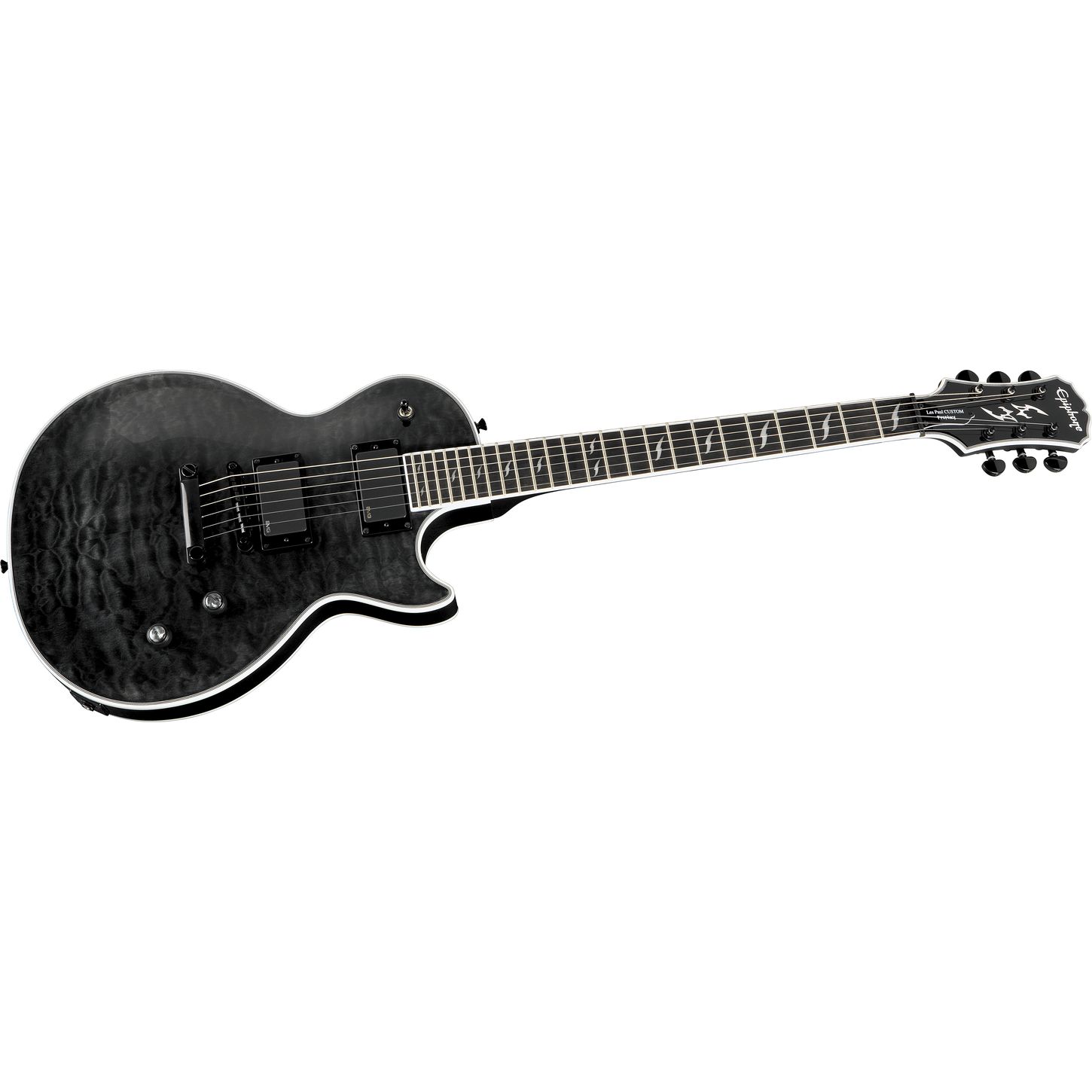 Join date: Aug 2011
10

IQ
The guitar doesn't always make the sound. Things like fuzzboxes (or distortion pedals, as they're called now) can make even a Strat have that heavy sound. Amps are also a factor. Plus, pedals and amps are (often, not always) cheaper than a new guitar, even when bought together. Try something like a Boss SD-1, DS-1, etc.