ESP Eclipse - Sharp edges?
I have the ESP Eclipse II in Aged Honeyburst. The edges of the body is really sharp, is it just mine or are all like this? It can be a bit of a pain to your strumming arm..
Thanks for helping me out! Cheers
thats pretty much all les pauls.


i'm guessing you sit down and play it? stand up if so.

if not, then if you don't feel bad about it, round the edges with a power sander or something.
Found this pic online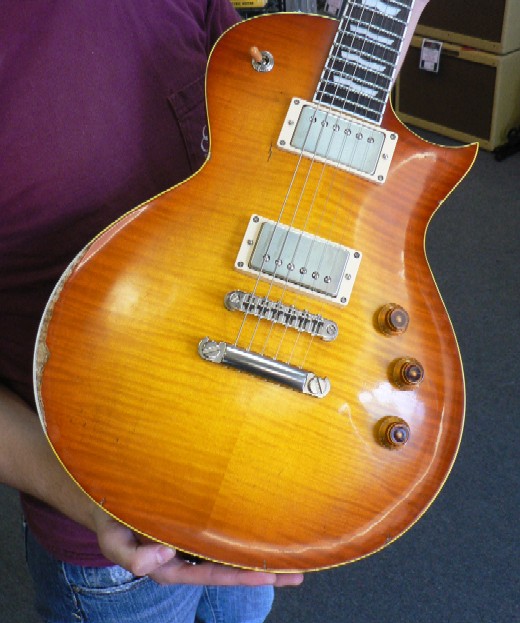 the edges seem pretty sharp here to, maybe i will just have to get used to it, its a beautiful guitar though!

Join date: Feb 2011
310

IQ
Man up! I have a few guitars that are like that. I love the way they sound and play, but I don't use them live too much because of that.

Join date: Oct 2007
450

IQ
They aren't SHARP, really (I own an LP), they're just not rounded over.
I would actually say that the eclipse is pretty sharp!

Join date: Oct 2007
450

IQ
Having played them, the edges aren't sharp - they're just not rounded.
But mine are definitely sharp..

Join date: Dec 2010
250

IQ
the edges of my PRS at the end of the carve top is suprisingly sharp too
Sounds to me like a poor aging job. They probably aged the top, but forgot to sand off the binding with it.
You can always do it yourself. No one will notice, it's already a stressed guitar.