1978 westbury CUSTOM!
I have a 1978 westbury custom (top of the line model, pickups can work as single coils in a lot of different combinations like an 8 toggle swtich and the standard 3 toggle pickup selector, over 20 possible sound combinations). With after market pickups. I did not put them in i just know their aftermarket cause the original ones are gold plated not these.. the neck one says seymour duncan ive never bothered to take out the bridge one to check. These are going for ovber 500 on ebay right now, the case alone is worth 200. I took the tuners are off as you can see in the pics because when i bought the guitar it would not stay in tune. I tuen it and after 5 minutse its untuned again. THe original tuners are included. I lost one of the original stop bar posts. But i ordered replacement gold plated ones already. The only downsides to this guitar is that the tuners dont stay in tune and also the 8 way selector switch just broke. I dont know if its broken but it moves to the right and to left infinitely and it changes selections as you do so a little. also one of the volume pots does the same thing.
Im asking 200. put 100 or 200 dollars worth of work into it and you got yourself an over 500 dollar guitar. Oringinal case in great condition included. Only one small scratch in front see pics, otherwise mint. I THINK my dad took my lost stud post because he gave me the tail piece and the tuners which he said he took during the move (they were on the living room table) he thinks he can find the missing piece. If not i have replacements.
Email me LUIS PARRA
at
calirez01@hotmail.com
Id prefer to have it picked up at my house, inspections welcome! i live in anaheim california. Ill ship only if you paypal me the money.
Thank you and god bless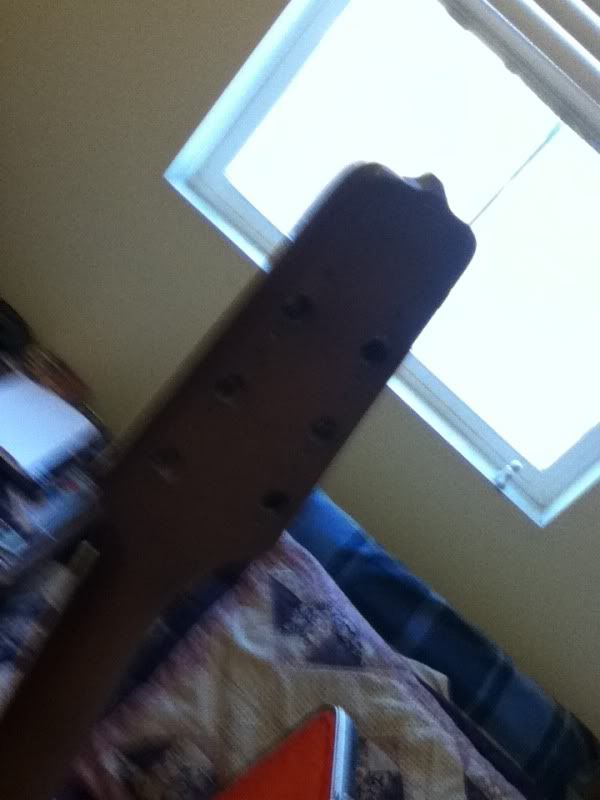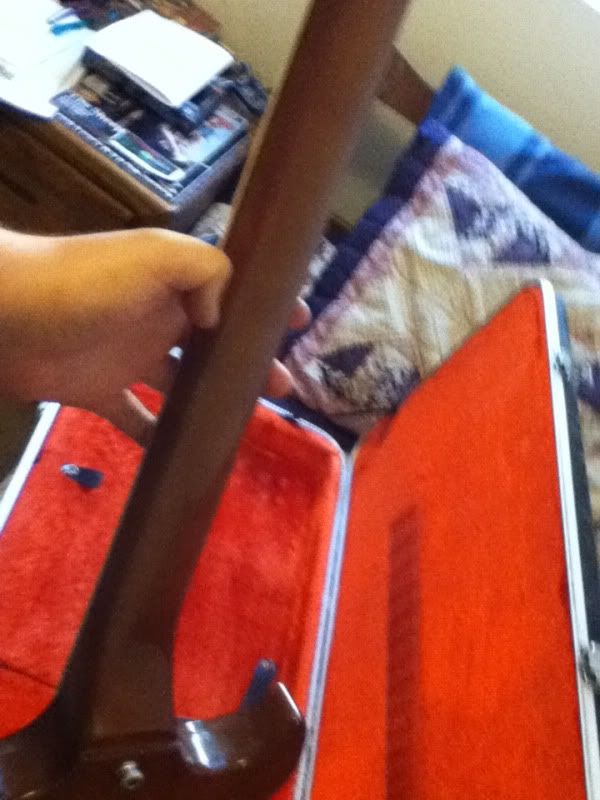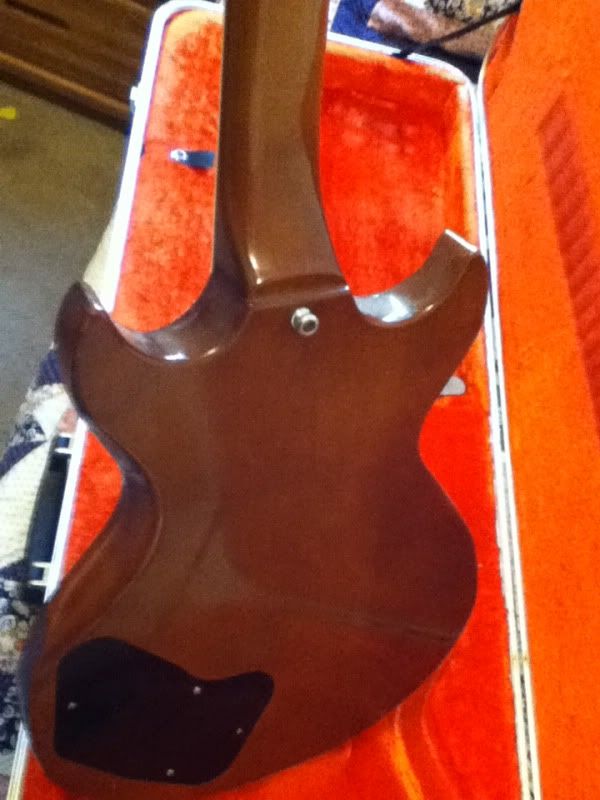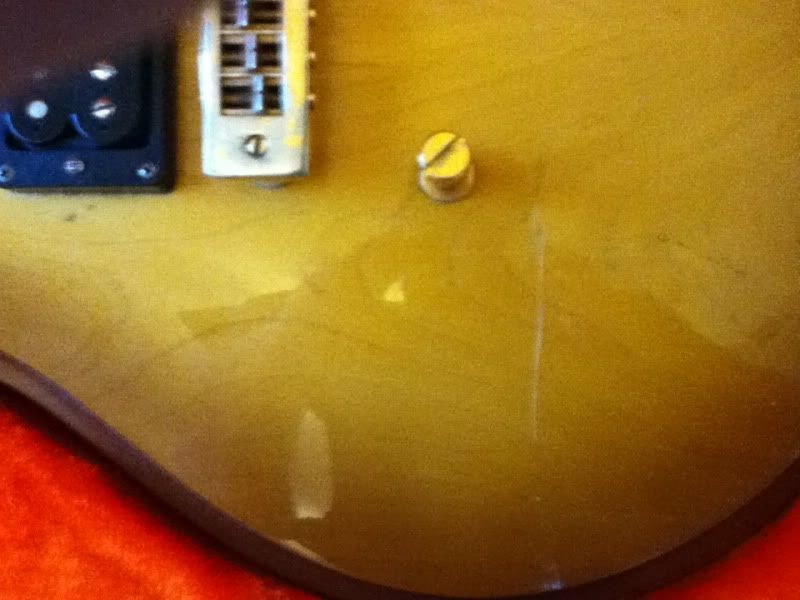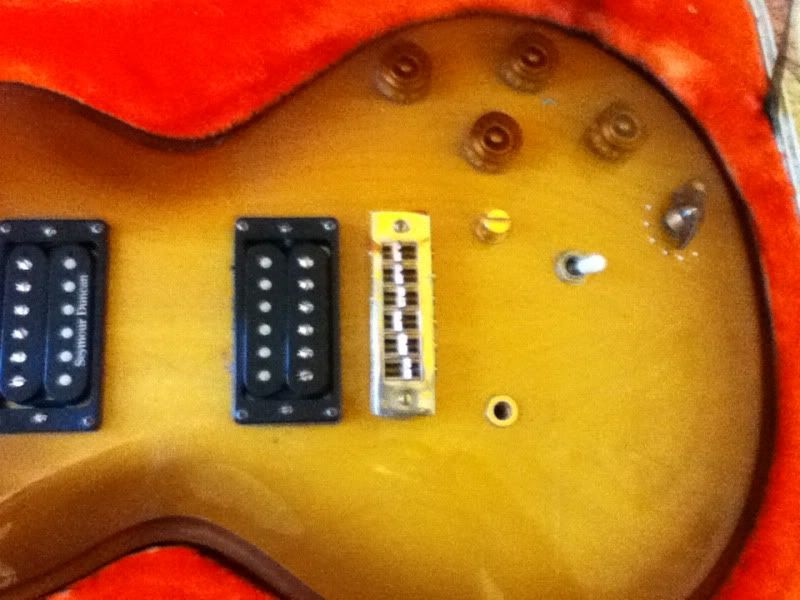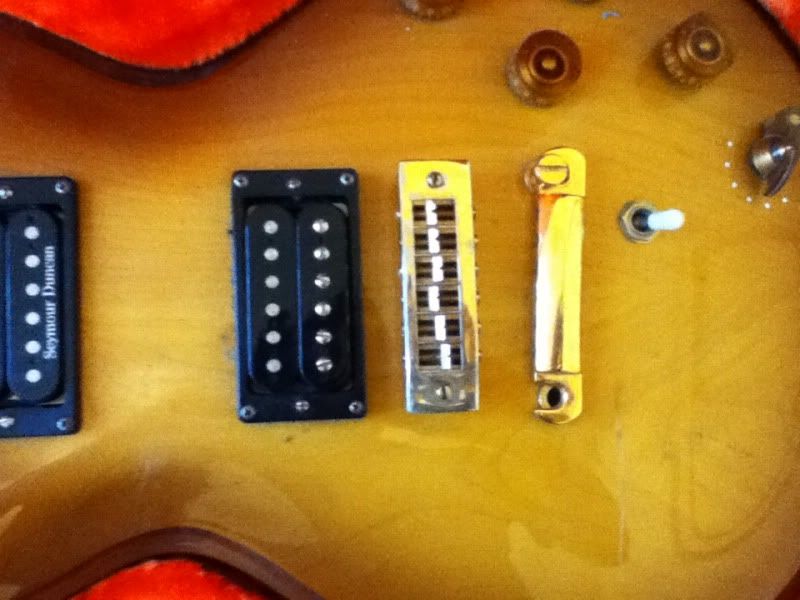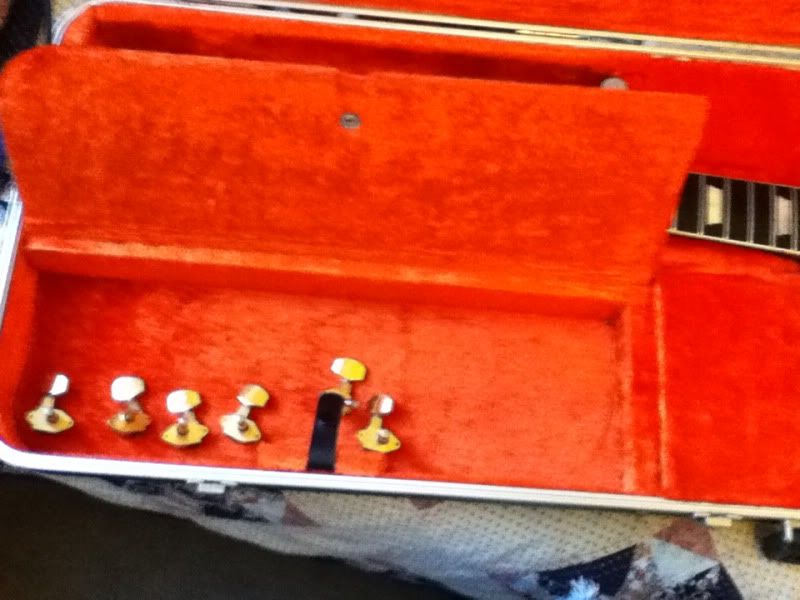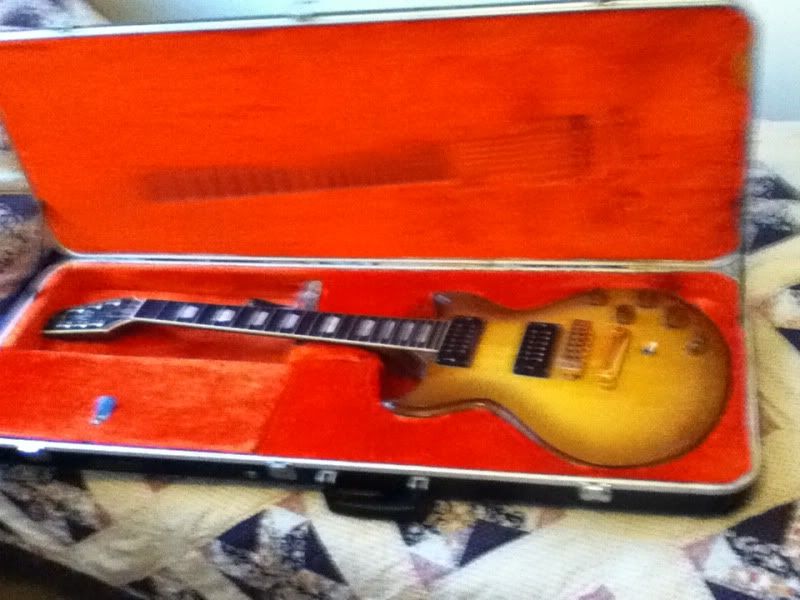 I took the guitar to get it fixed a few days ago. The 7 way selector switch is not broken it was just loose, its fixed. It had a broken tone pot, its getting replaced. The tech says it wouldnt stay in tuen because it wasnt set up he is giong to see if its the tuners or the guitars, either way itll be fixed with new tuners if needed. Original tuners included in sale. Now that its perfect, i want 450 FIRM.> HIT ME UP
calirez01@hotmail.com
THis guitar is 100% now, no dings no chips, just a light scratch in the clear it doesnt even show up in pictures.

hit me up rare guitar nice guitar lespual sound and sustain but with coil taps and 1/3 of the price!