killswitch help
I've just installed the EMG ALX in my Jackson and want to add a killswitch
will this (crappy) diagram that I whipped up work?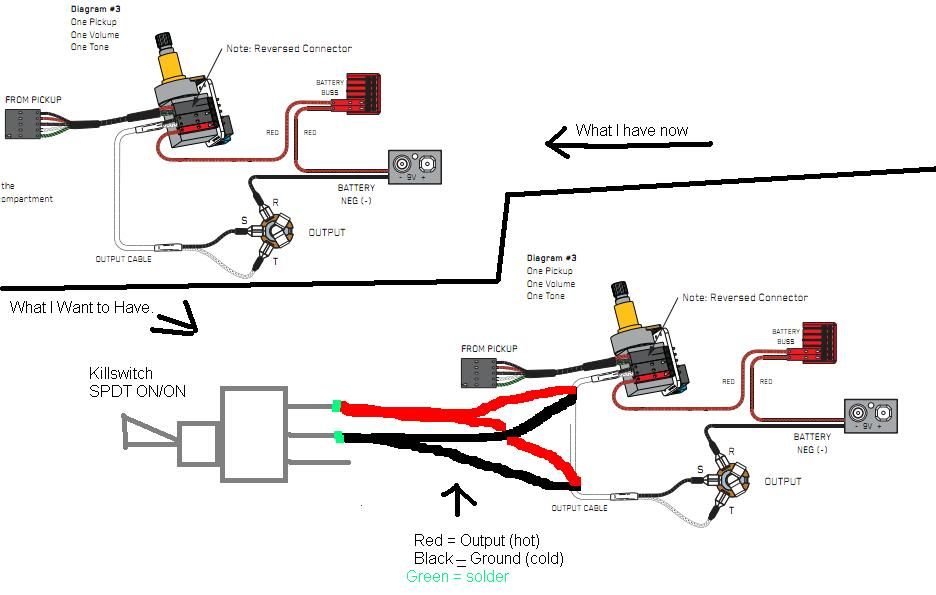 If not, what do I need to change?

Join date: Dec 2009
190

IQ
I KNOW that an spst switch on the black "r" from the output would work, but I don't know about yours (doesn't mean it won't though!).
I've already got my switch, its an SPDT.
mini toggle, only two positions.

If I wired this in as I show in my diagram, with it "up" as it is in the diagram, it should allow signal through, correct?
Then "down" from where it is in my diagram, it would connect the output to the ground, and kill the signal, right?

Join date: Jul 2010
120

IQ
You can just rotate it if the up cuts it off.
Your diagram will work, It's how I wired up all my switches and the ones in my friend's guitar with emgs
Thanks!

I just wanted to be sure of what I was doing before I made a mess.