FS schecter c7 hellraiser UK/EU
Brief & Accurate Description of gear/guitar: This guitar is in excellent condition, the only marks that i can notice are a small ding at the back of the neck at about the 3rd fret, has gone through paint and is about 3mm big, the other is near the bridge pickup, a small section of the paint has gone somehow, but the clear coat is still there, the guitar had this when i bought it, it is very small and unnoticeable when playing as its where your wrist sits. Im selling purely for the fact that i have a schecter c7 atx and i prefer the colour and the blackouts.
Modifications (if any): None
Accessories (hardshell case etc): NO HARDCASE
Location (City,State or City,Country): Norwich, UK
Contact Info (No Phone #s)
Price (include currency and if firm/obo): £425 ono, im interested in any 8 strings people have (no agiles), the only 7s im interested in are jacksons, customs such as siggerys, mayones etc (im willing to put cash in) or prestige ibanez 7s with bareknuckles,
Pictures: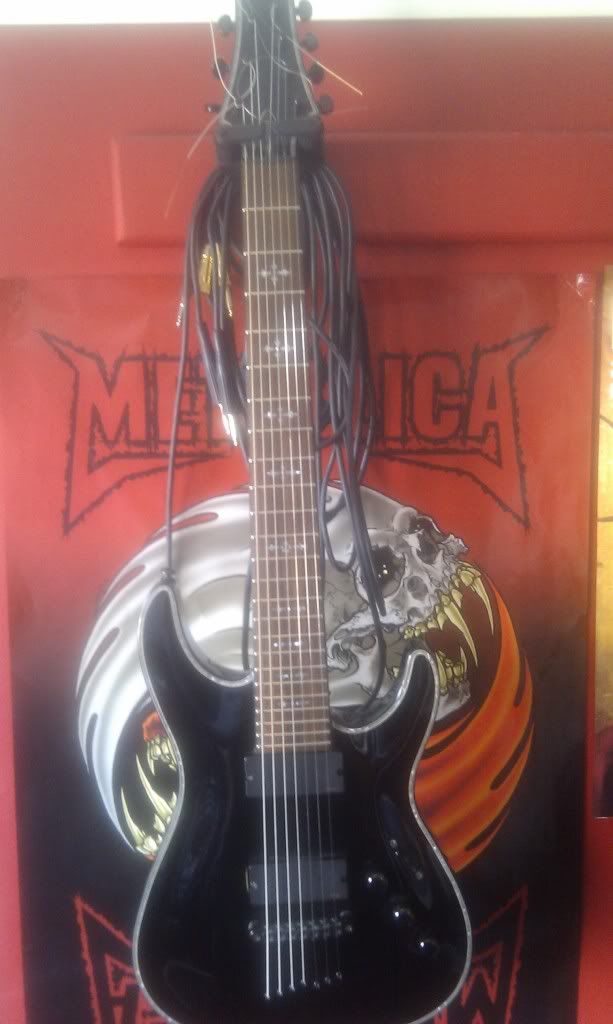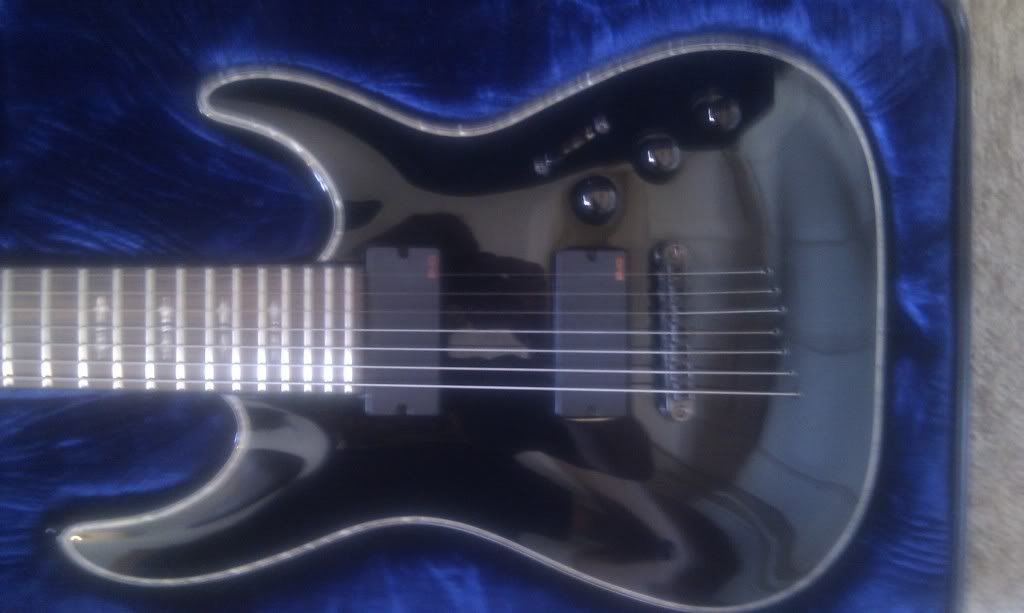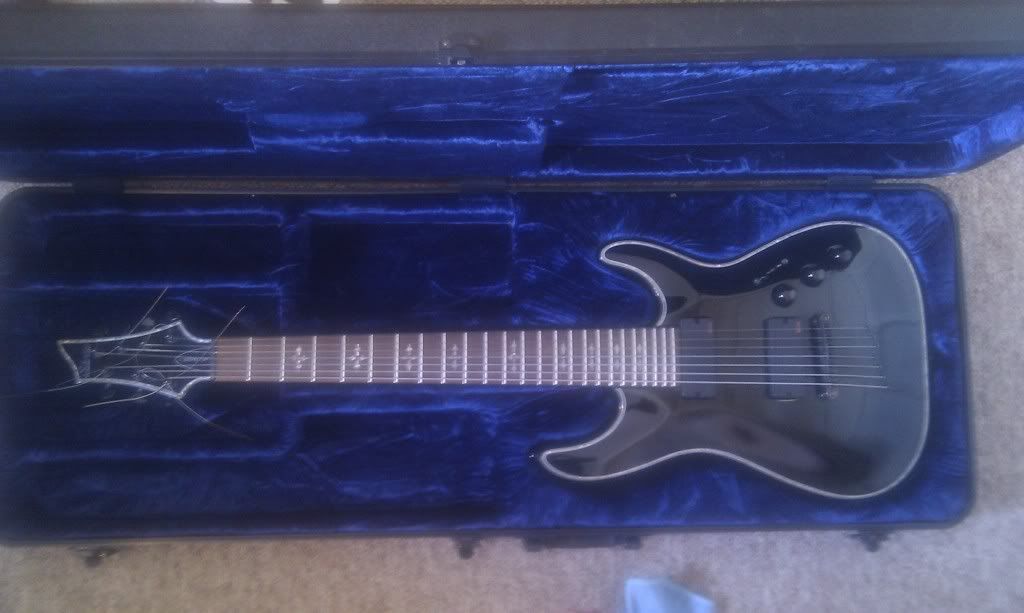 THE HARDCASE IN THE PHOTO'S IS NOT INCLUDED, the guitar will be packaged extremely well, ive shipped and recieved roughly 10 guitars so i know how to package a guitar safely

Join date: Jul 2007
20

IQ
Interested in a 6 string? Jackson DXMG in great condition and £100?
Interested in a 6 string? Jackson DXMG in great condition and £100?
going to have to pass on that, guitar is to lower end and is a 6er

Join date: Jul 2005
80

IQ
You're kinda aiming a bit high for what you're trading mate... why the Agile hate?
im not looking for a direct trade, im willing to add cash for higher end stuff, ive owned an agile and played several, they aren't at the same level as the hellraiser, so it would be pointless to trade for an agile when im looking to go higher (with the addition of cash on my end)
but if the right agile came along, especially an 8er with good pickups then id be interested

Join date: Jul 2005
80

IQ
Fair enough! Canna argue with that. Personally think most of the Agile's I've played trump the Schecters I've played, but thats just me!
Good luck mate, hope you get a goodun

Bump

***Link removed by emad***