Trans Red Ash KL Explorer
So aside from all the exotic woods ive used, i decided to try something else.
I filled the grain with black grainfiller, and i'll spray it trans red when its done. It should have some nice depth to it.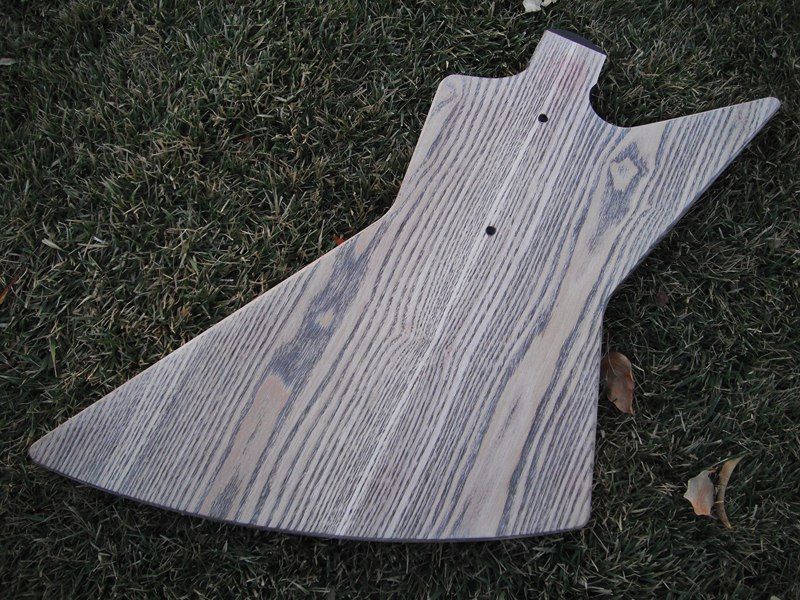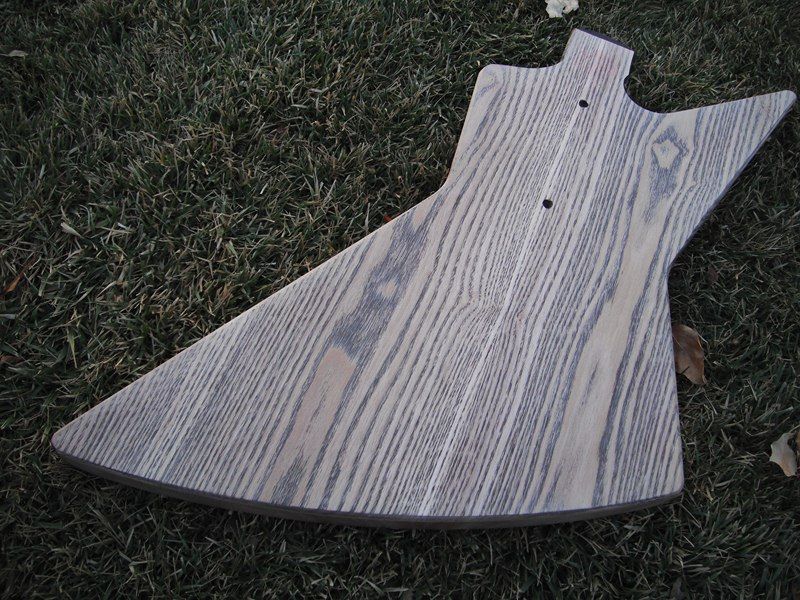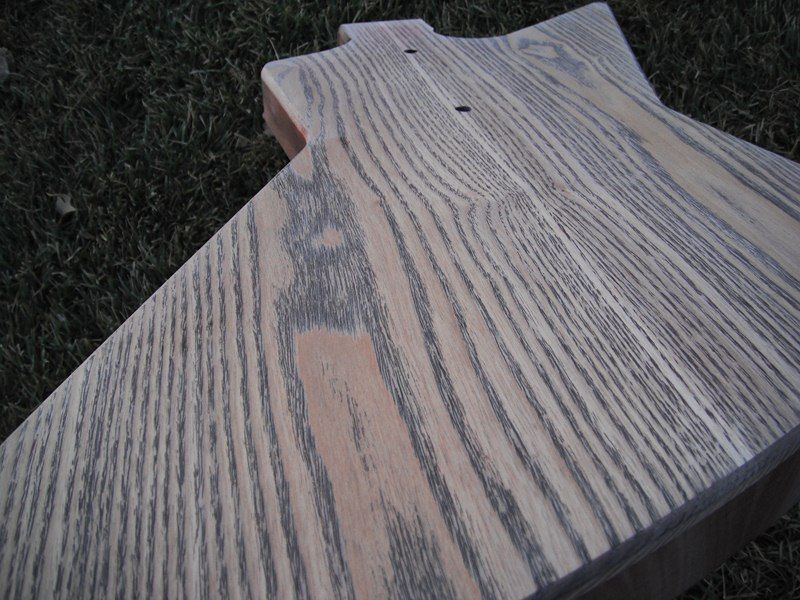 Thats gonna look sweet when its sprayed. By the way nice bass you caught there in your photobucket I thought I was the only one that fished here.
Last edited by Darkdevil725 at Nov 29, 2011,
Thanks.
Haha are you talking of the super tiny bass, or the actual decent sized one?
Usually i fish around 3 times a week. Its my favorite thing of all time.
I wish I could fish that much. When I was a kid id ride to the lake with my fishing poles in my backpack every day after school.
I finally got most of this routed. I just need to rout the control cavity, then glue the neck in. Pics tomorrow.
Sorry, its been raining like crazy lately, and I dont like taking pics of it inside. Its all glued up though, i just need to carve the heel and sand it.
You sir, need to post more pics, even though with so many explorer threads you have it's almost unnecessary xD.

But still, it's to see if this will look like something i have in mind when i have my next guitar custom built, since i plan use white ash and all that you know.
agree... i love working with ash
Ok ok, Here are some pics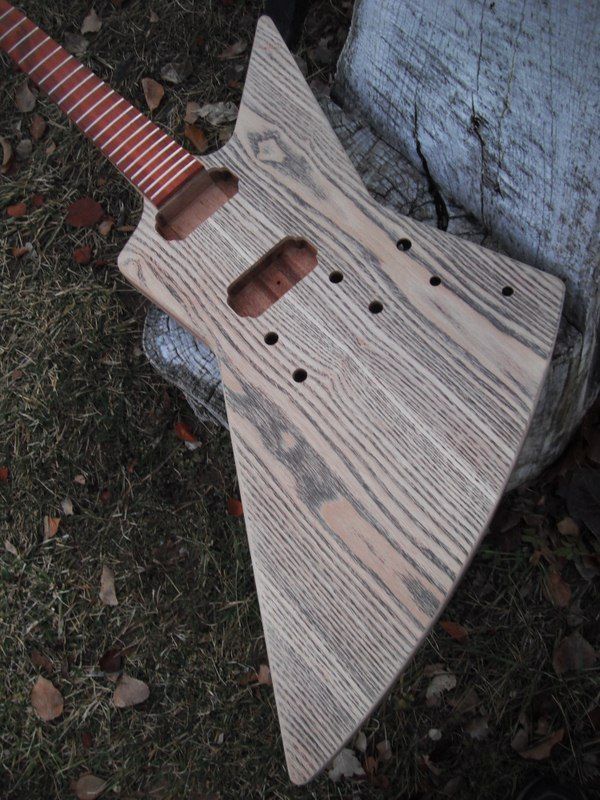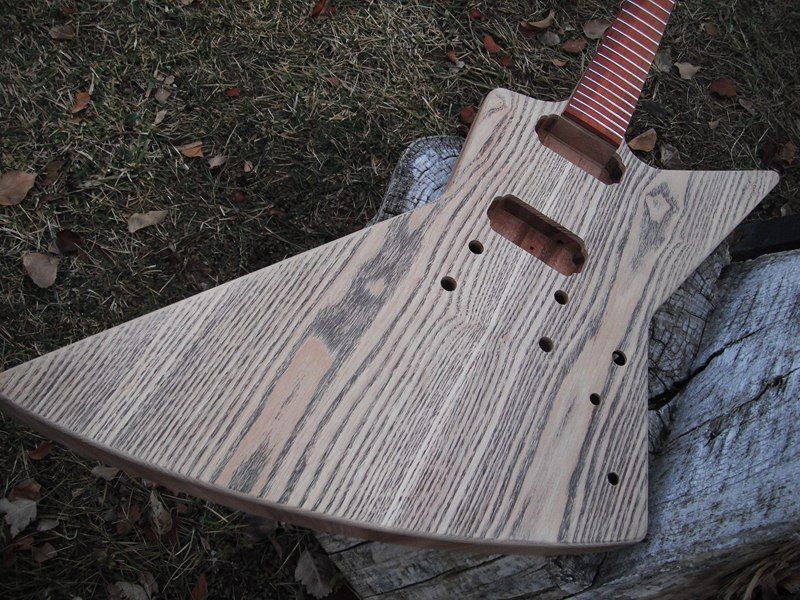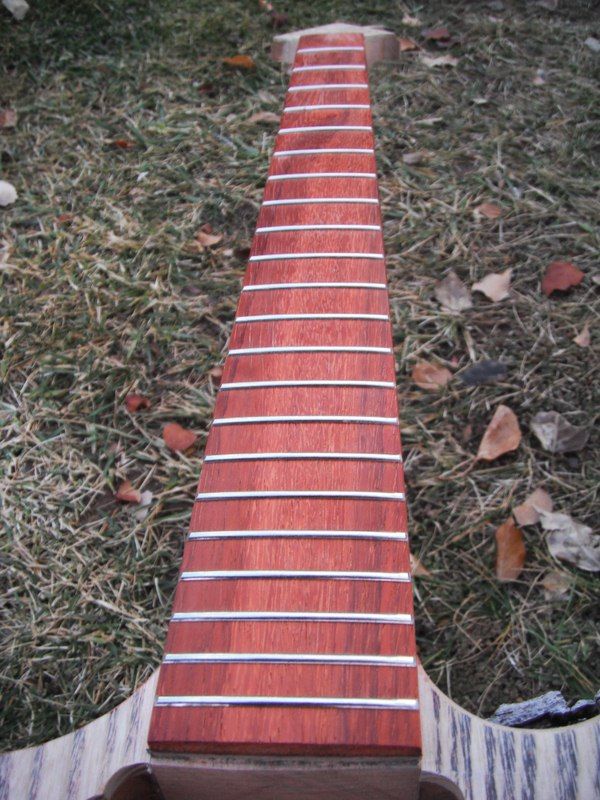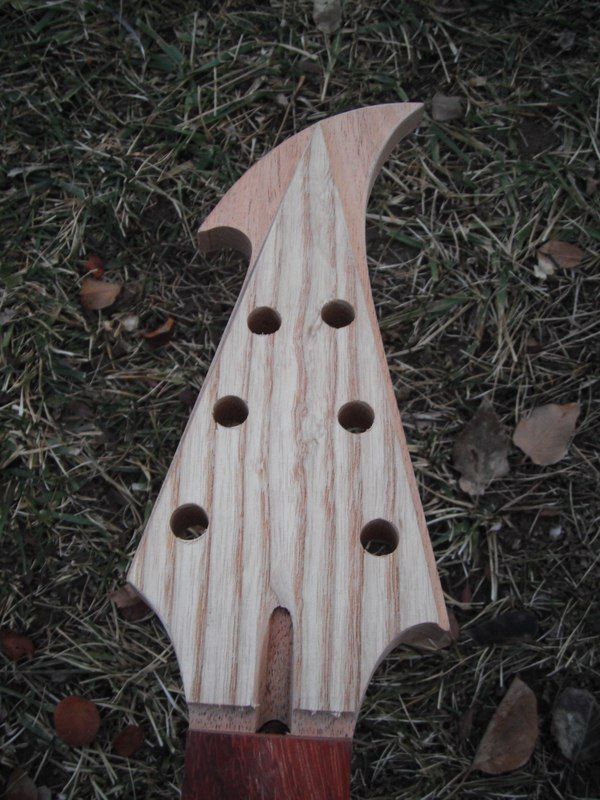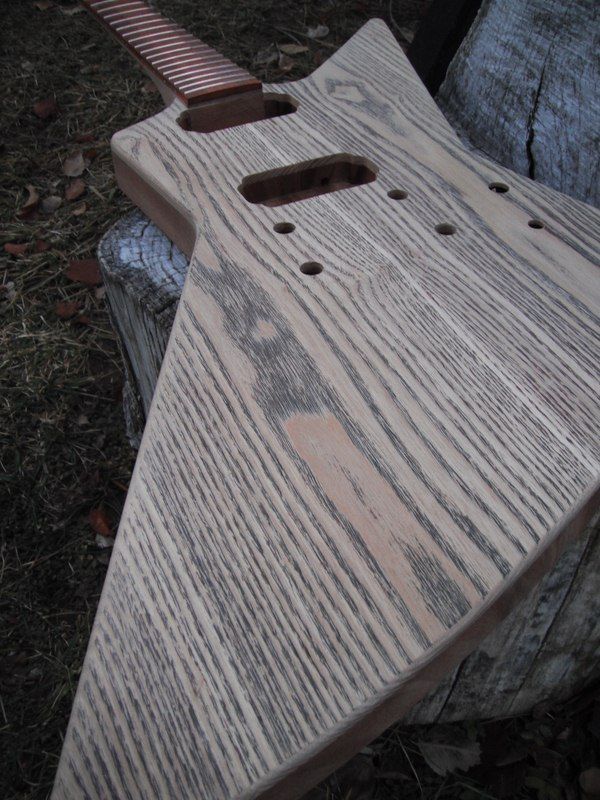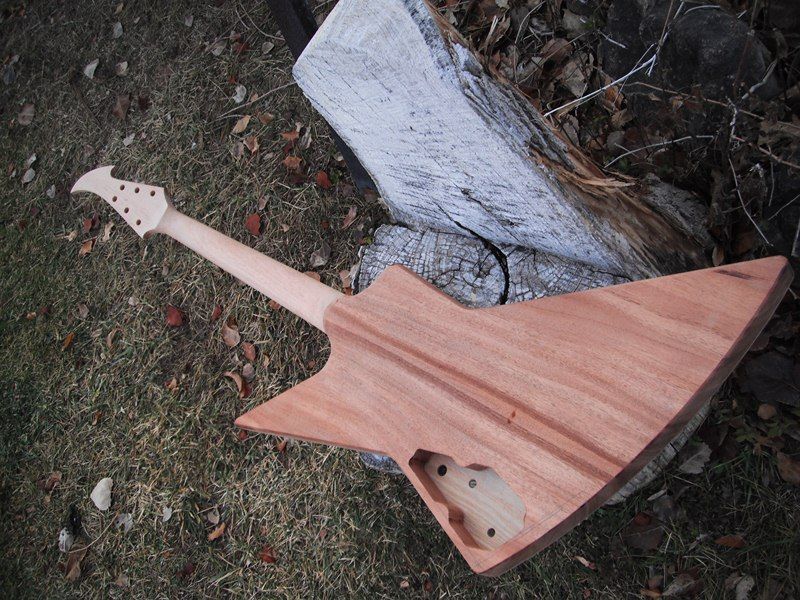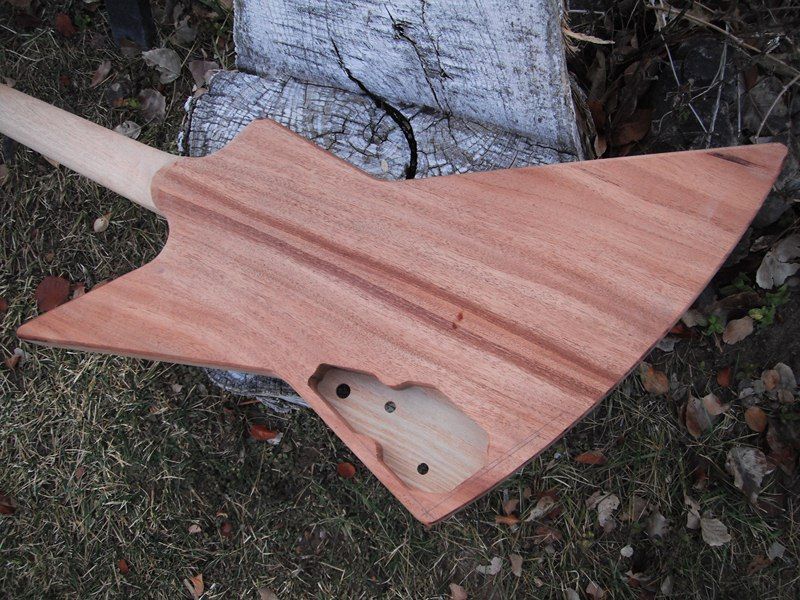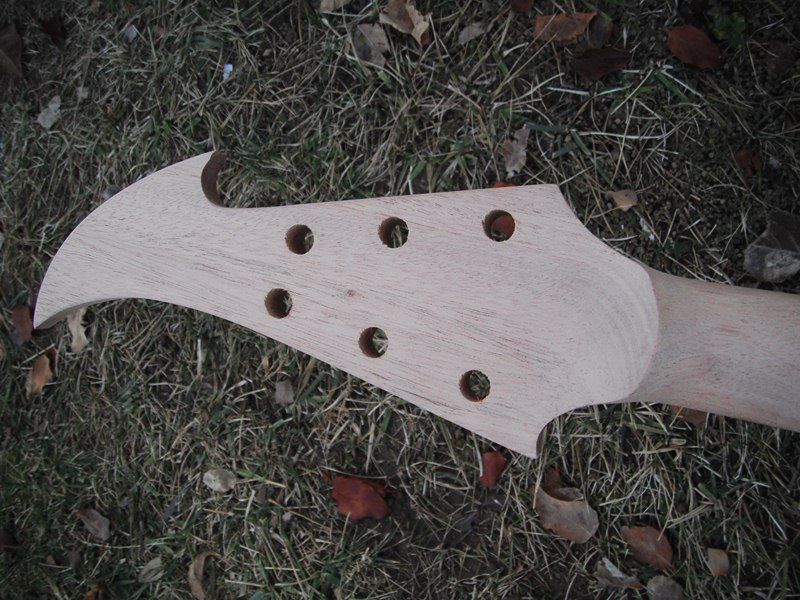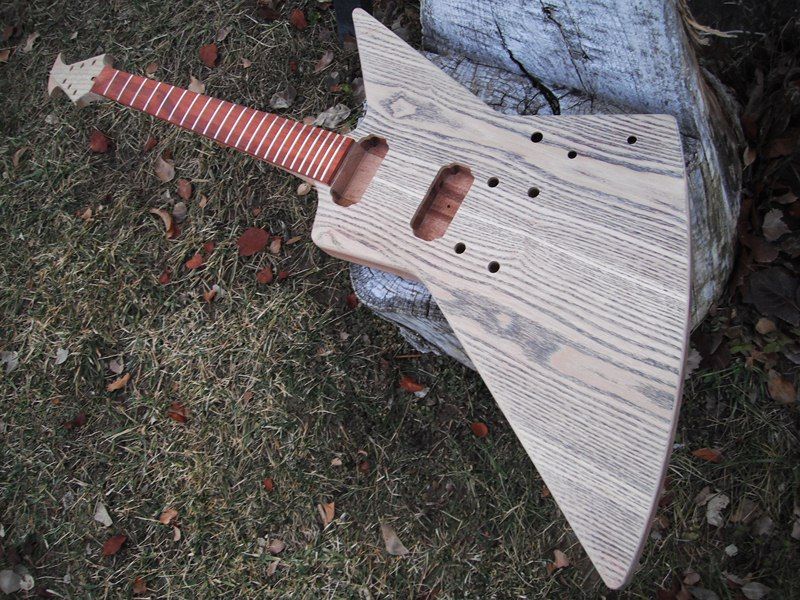 Join date: May 2009
80

IQ
Please god do it purple instead of red. Please? PLEASE?
so does this mean you'll do a trans green finish for me?
I could try. I might have to do this one with dye instead of tinted clear like i had hoped, since i did not get any more of the conversion varnish i usually use. This will be more of an experiment than anything.

Join date: May 2009
80

IQ
A purple experiment??????

If it was for me, i would consider doing purple. But purple guitars are usually hard to sell.
if I had the money a purple ash explorer would sell to me in seconds :p I guess it's about the right clientèle. Red or blue would be your best bets for sale imho.
Well i had messed this up trying to dye it, so i had to do the whole thing black. It came out nice for being all black though. Black is very hard to photograph in grass it seems.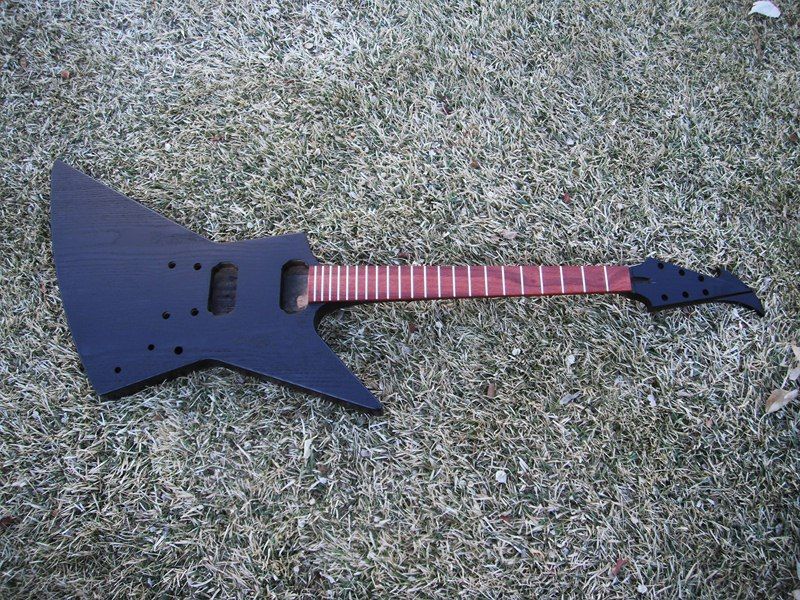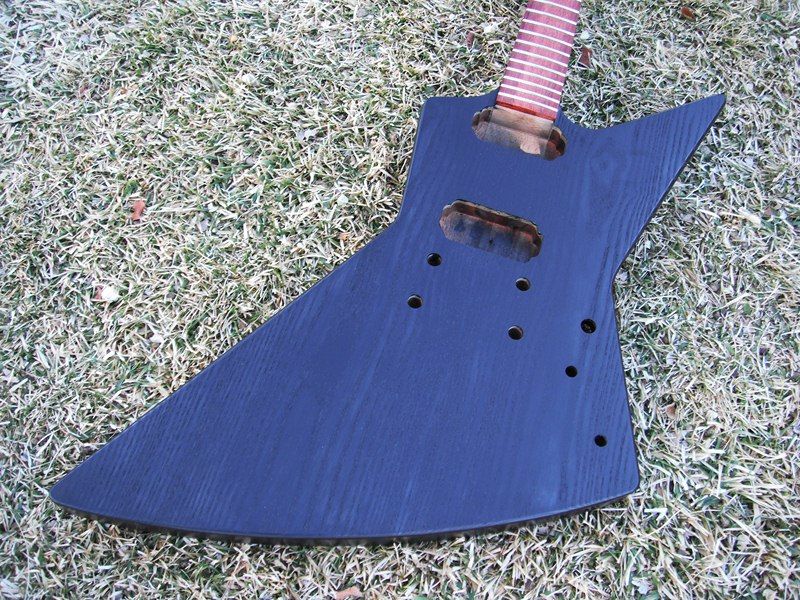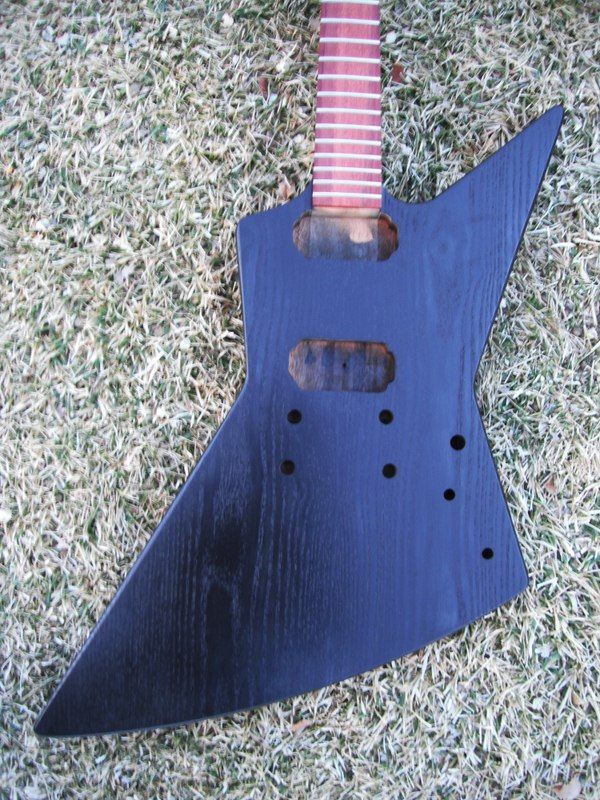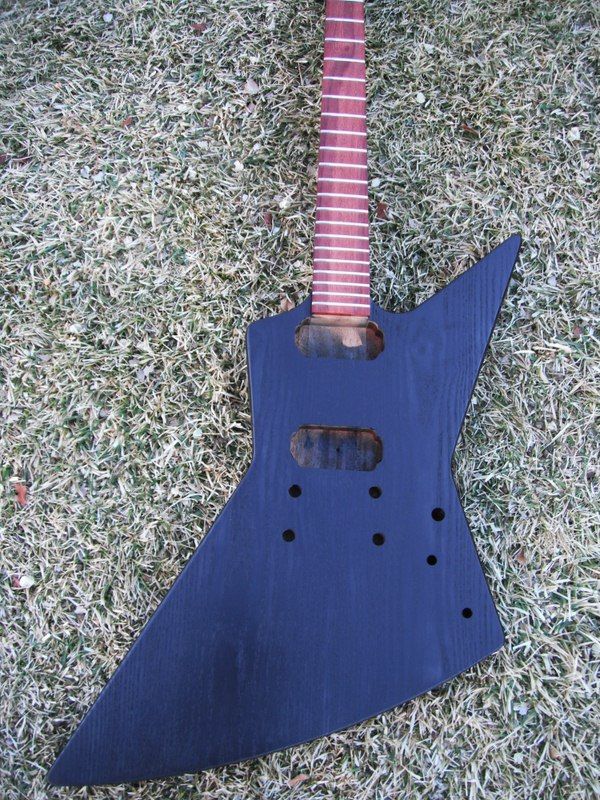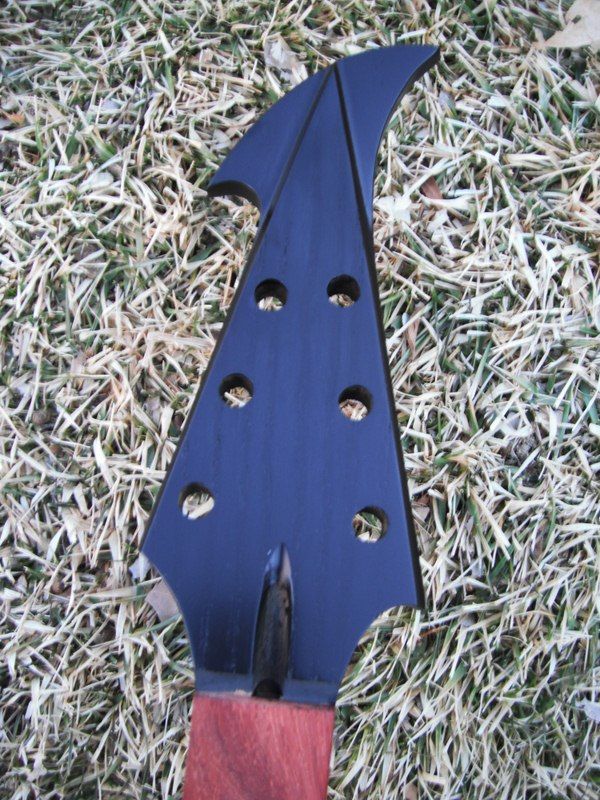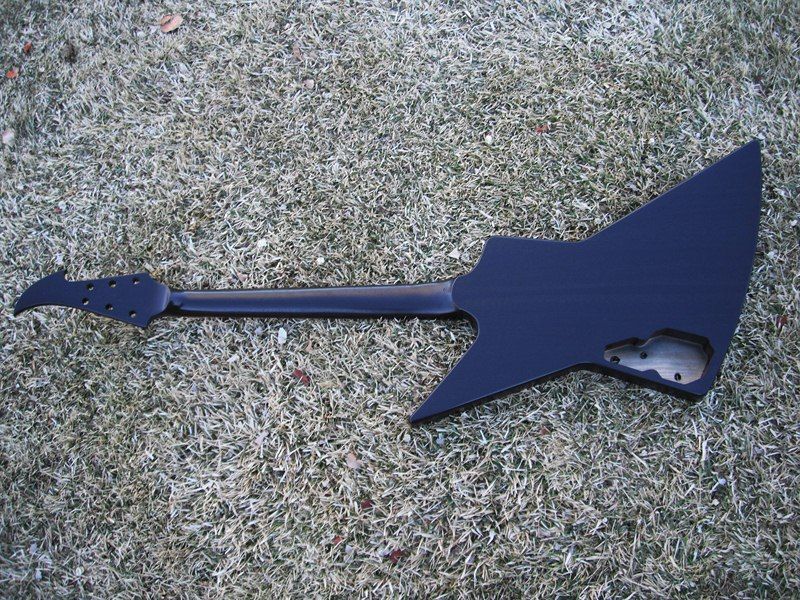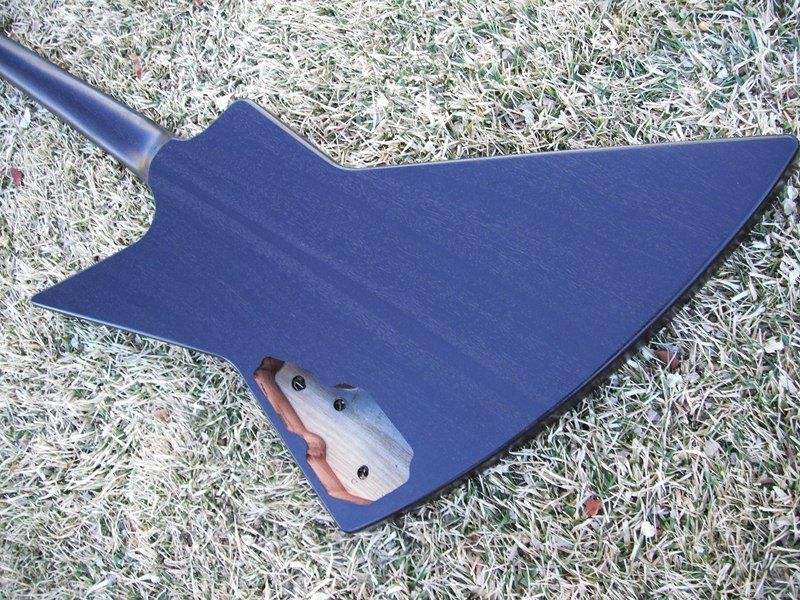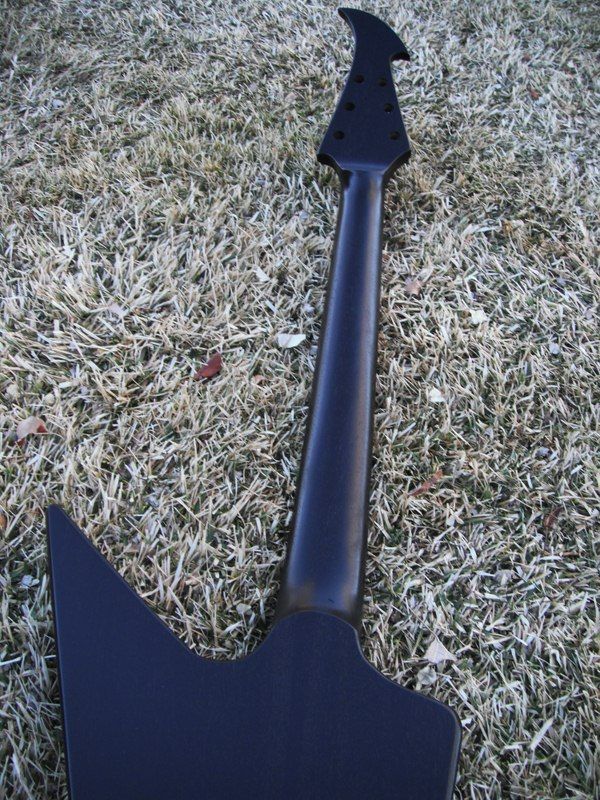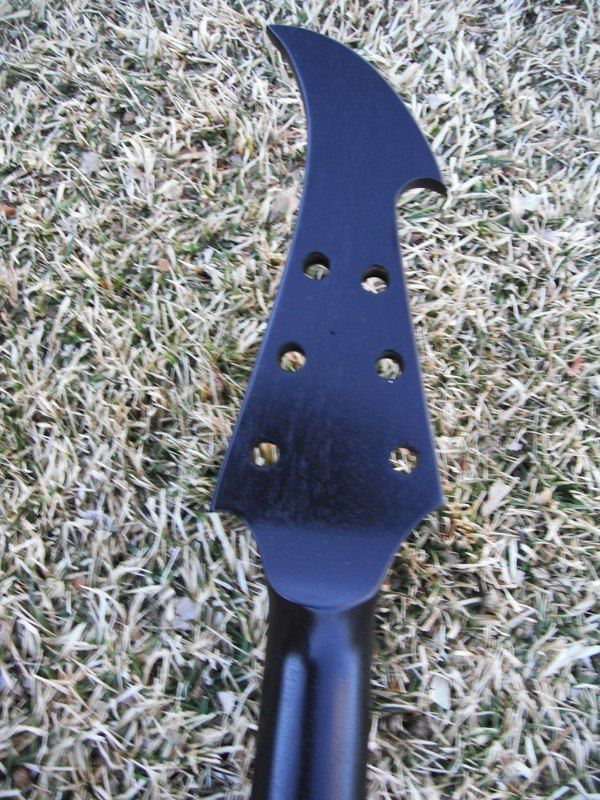 Black is very hard to photograph. Its almost done.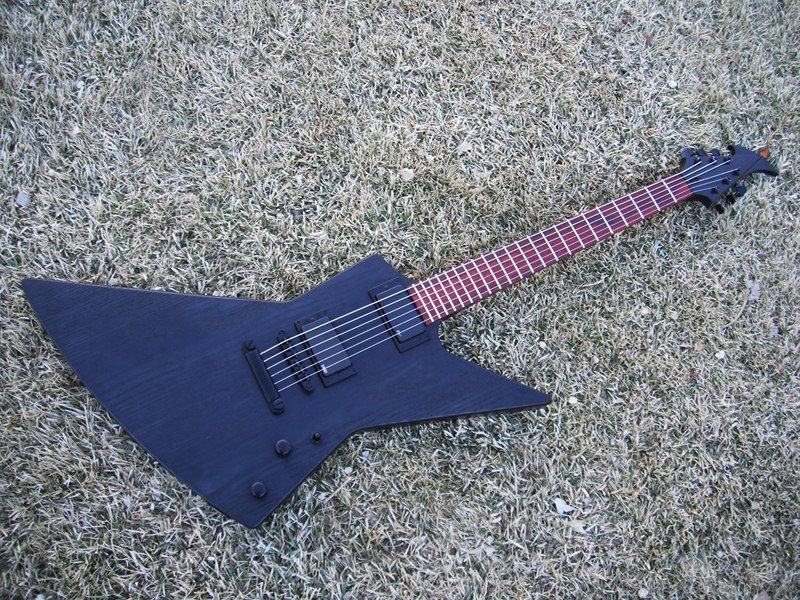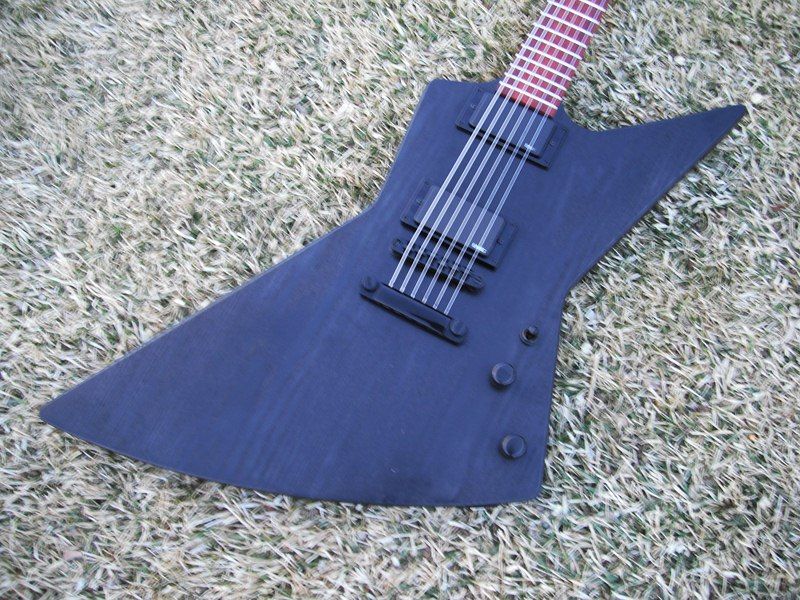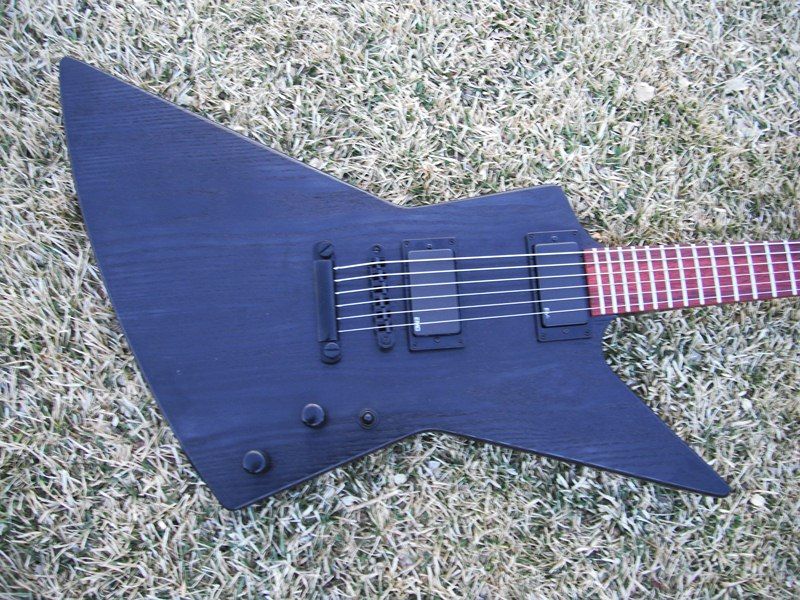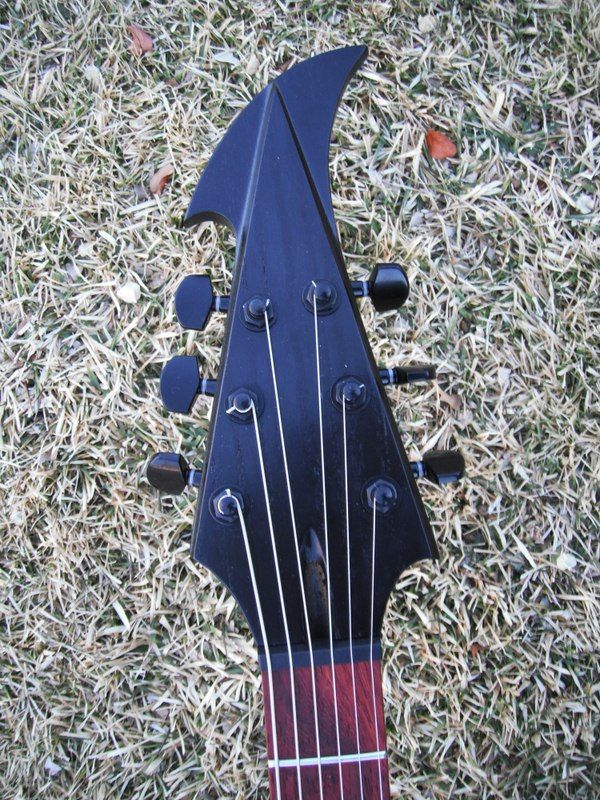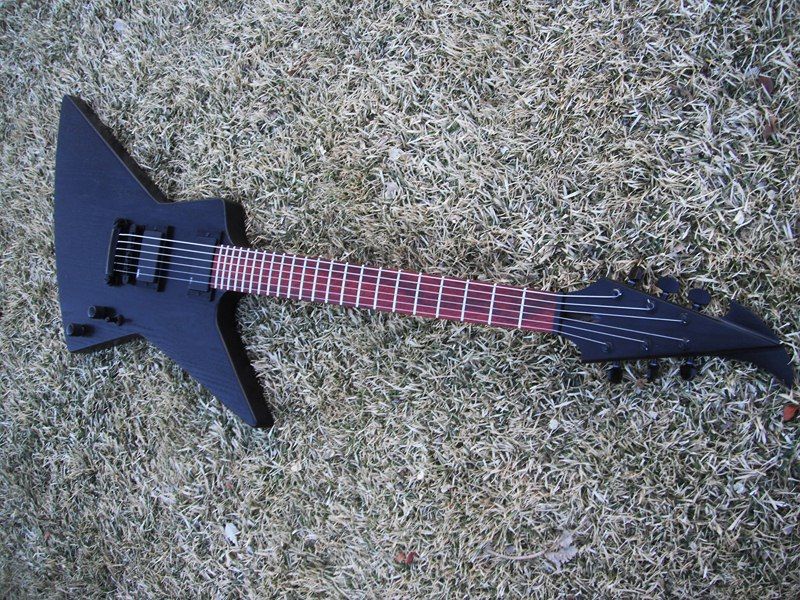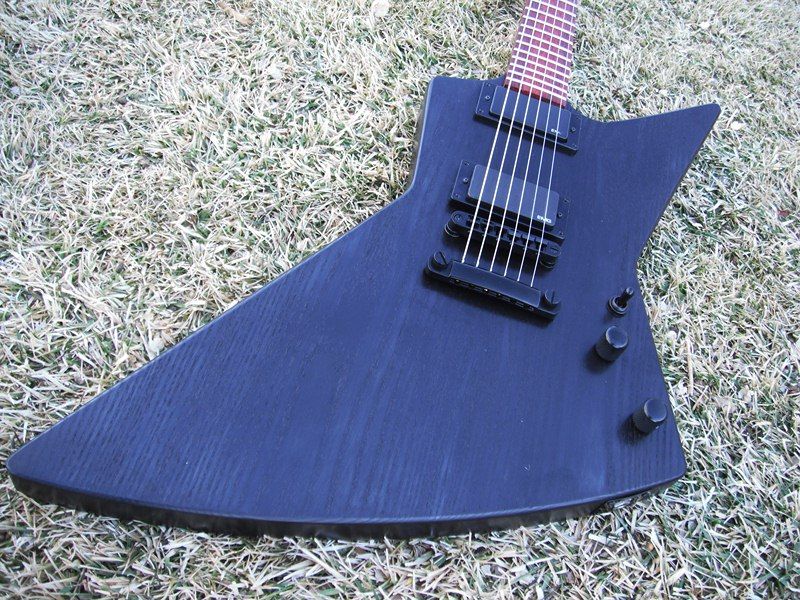 Join date: May 2007
293

IQ
Hey no need to say your work is great. We all know it!

Just wanted to ask you a question. Do you mind? thanks!! lol

How many coats of sanding sealer do you use??
Thanks.
I did not use sanding sealer on this one. When i do, I just use as many as i need to sand it back and get it perfectly level and ready for top coats.
That has got to be the most brutal explorer I have ever seen. Its at least 10x more awesome than the Dethklok Signature Explorer.
at first i thought it looked shit with the black, but when it was all strung up it actually looks awesome. its weird how good it looks with so much black
Its done, Still hard to photograph black.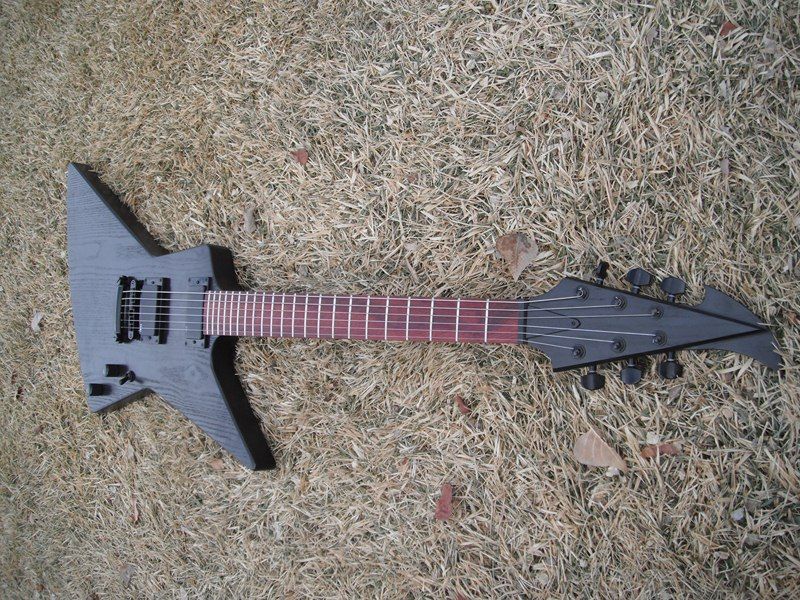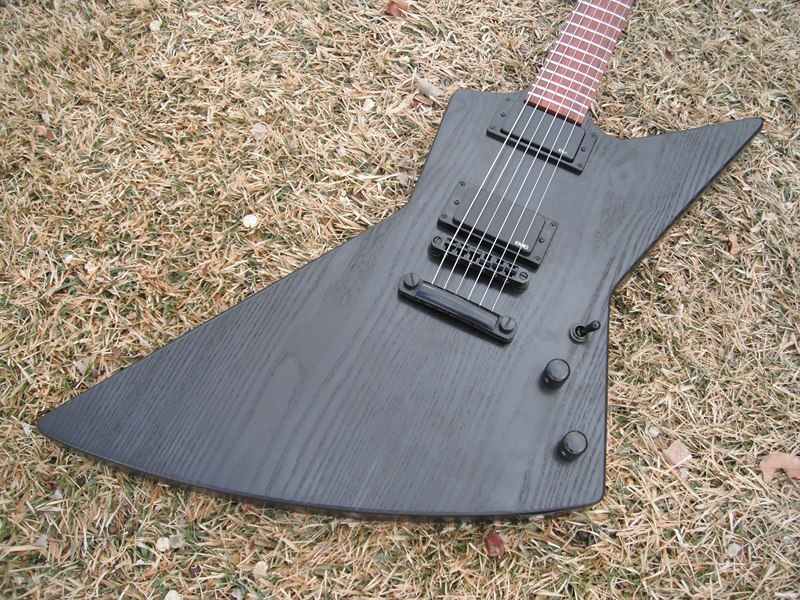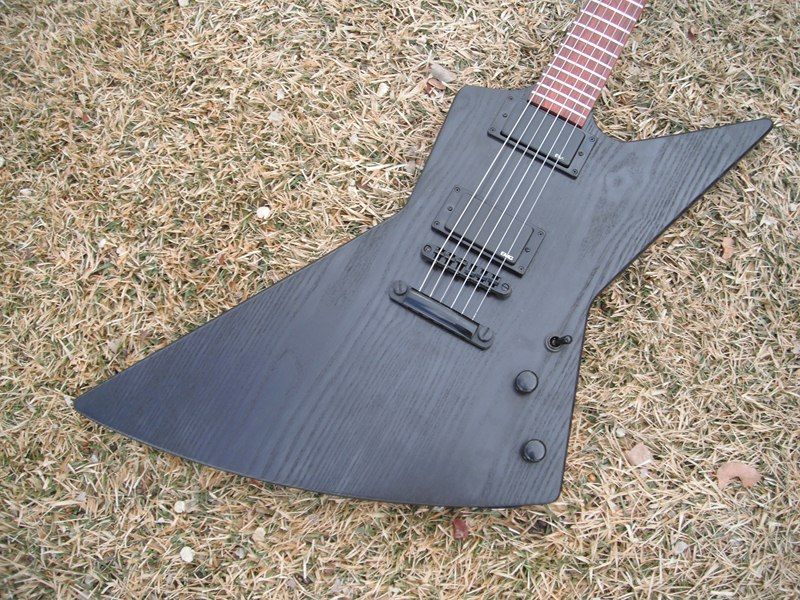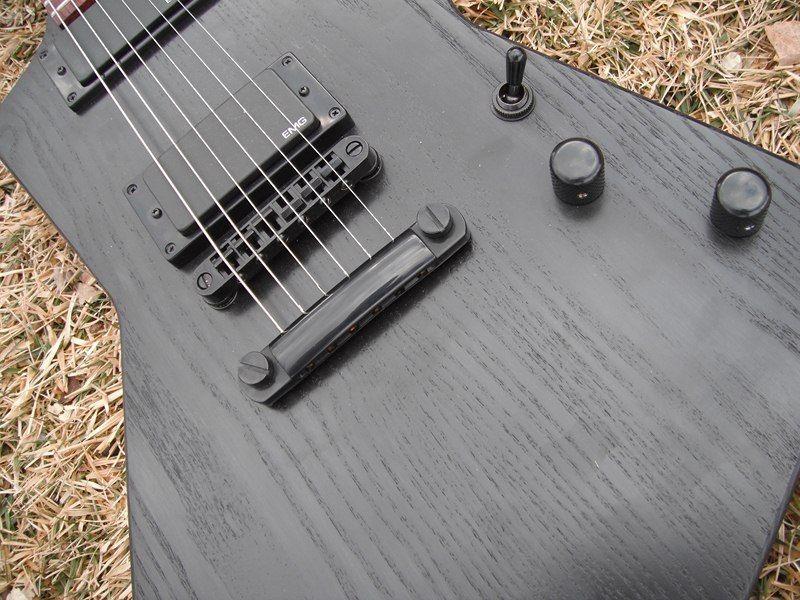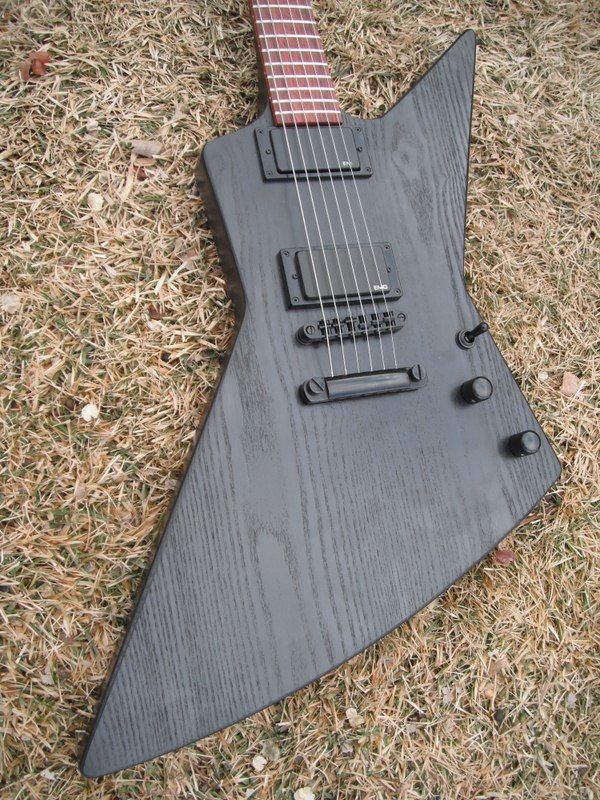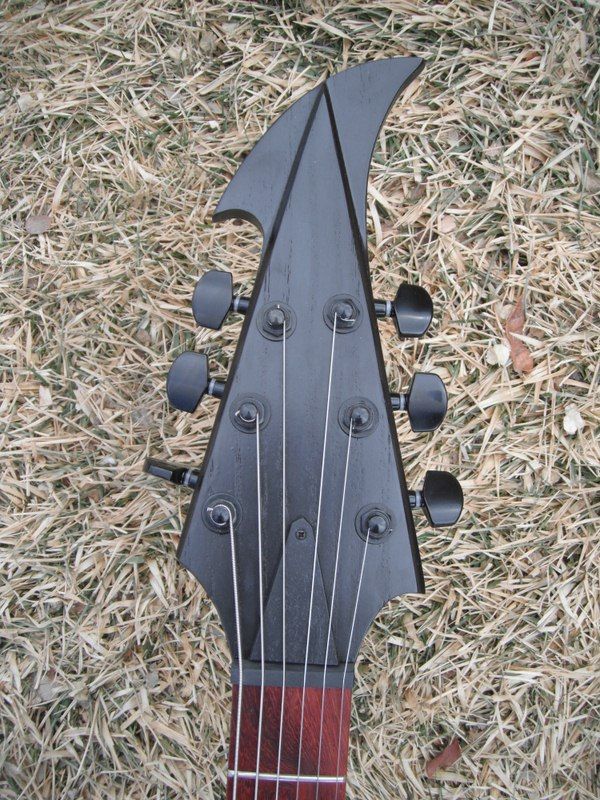 Join date: Dec 2009
190

IQ
Liked it on FB, and I like it here as well.
man how much would it cost for you to make a seven string version of that? Just the body and neck, I'd put in my own hardware and electronics.
Sorry man, 7 strings are something i wont do.
Damn, well none the less, you make beautiful guitars. Unfortunately the neck of a six string is starting to feel too small.