Cryptozoology
Well yeah, cryptozoology does what science is supposed to do:
Finding out if a claim is true or not.

It
supposedly
does, and I'm sure there are many cryptozoologists who use sound scientific methodology, but the field is full of nutters, people who would go to almost any length to try and show that something that is obviously mythological or most certainly extinct exists.
I used to be involved in cryptozoology myself, (from a sceptical viewpoint) making in depth studies on such historical cases as the 'Beast of Gévaudan'.
That was an interesting one to do, it 'appeared' in the 1700s in rural south-central France and apparently people were attacked and killed by what eye-witnesses described as a reddish coloured wolf-like or possibly hyena-like creature that was the size of a cow. While researching it, I came across lots and lots of cryptozoologists who would swear blind that it was probably a Mesonychid of some sort, a group of carniverous hooved mammals, some of which grew to the size of a large bear, that became extinct about 23 million years ago.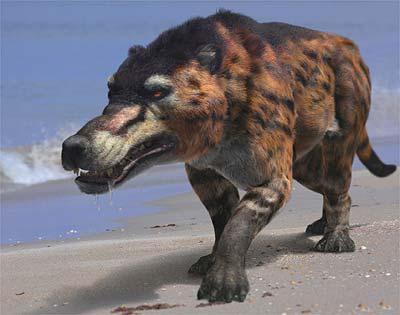 But they are missing a few obvious points. In that area of France in the 1700s, they did still have wild European Brown bears, which can be described as reddish in colour, and that domestic cows were generally quite a bit smaller then than the cows we have today. Also, many of the eye-witnesses said it had long claws, not hooves.
So the most likely culprit was probably a bear.
As for it's wolf or hyena-like appearance, and also an explanation of why eye-witnesses didn't recognise it as a bear, take a look at this.
It's a black bear with mange. If the 'beast' was a brown bear with mange, we can see how it may not be instantly recognisable as a bear.
Also, we must take into account that ill predators are far more likely to attack humans than healthy predators.