60 seconds on
Hi guys,
my friend needs to do a small 60 sec lecture for class and he doesnt now what to do it about
hes thinking about sex or drugs but thinka itd be innapropriate.

he needs suggestions
fire away

Join date: Jul 2006
70

IQ
Talk about they should have flied with the ring to Mordor.

Join date: Apr 2010
162

IQ
hes thinking about sex or drugs
Solved your own problem
Do a 60 second lecture on having to do a 60 second lecture.
Tell them how old the earth is (obviously 6000 years)

Join date: Nov 2005
10

IQ
60 seconds?
and you get to pick yours?
My class got tagged with 3 min lectures during lunchtime on whatever topic the teacher decided when you got up to speak.
My topic was girlzzz, obviously the teacher wanted my dick.

but anyways, I'd probably speak about how teachers are overpaid, and why they bother wasting time with unusual 60 second lectures, I think I trolled my teacher during mine iirc.

Join date: Aug 2010
30

IQ
What the hell are they gonna learn from a 60 second lecture? I had to do ones 10 times as long when I was still 10 years old
60 seconds is nothing...
That's what she said

Join date: Jul 2006
70

IQ
That's what she said
Huuuuuuuhhhuhuhuuu
A lecture about how he was asked to make a 60 second lecture and why
fire
I don't really need to say much else.
Burn the school down.

Join date: Aug 2008
50

IQ
At the time, we were supposed to improvise a 3 minute lecture about an object like a table and all of that in a language other than our own. So that there isn't so bad.

Join date: Mar 2009
10

IQ
That's what she said
a minute in paradise beats an hour with you.

Join date: Jan 2006
71

IQ

Join date: Feb 2006
20

IQ
Do a lecture on why it's more beneficial to use a 24hour clock instead of a 12hour one that focusses on am-pm.
Or do one about why people would want to spend hours and hours a day in the Pit: surely you can stretch THAT into sixty seconds
Ashley


Join date: Aug 2008
50

IQ
Why not about why wearing a tie when you don't have to makes you feel like a boss?

Or how The Chap is the best publication in history.

Join date: Nov 2011
20

IQ
Do it on the ancient Babylonians and how they split the hour and the minute into 60 parts and why.
Suspended for calling teacher cute.
Man that kid must've been like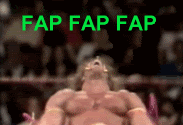 Last edited by yoman297 at Dec 6, 2011,

Join date: Oct 2005
10

IQ
Do it about how many people in the class can stay silent/hold their breath/close thier eyes for 60 seconds.