Wiring a EMG H4 to a three way lever switch
Yes i know, i posted about this already but last time i really didn't get what i wanted. I have two humbuckers:

EMG H4
EMGH4A

Each with the Quick connect. i have two three way lever switches, one with the connect on it and one without.

the one with connect says it needs to be for active pickups only. the wiring diagrams only show toggle switches so i have no idea how to do the lever. PLEASE HELP!!

Join date: Nov 2008
491

IQ
You can use switches for either passive or active, I've never seen a switch specifically designed for only active pickups. If the connections fit, then use it.
well in the diagram it says i need two tone knobs. i have one. ind even if i could connect it, the tone doesn't have enough lug things to connect it to.
Join date: May 2006
230

IQ
Does this help?
Ignore the 9V feed, obviously.
it needs to be the quik connect and a lever switch not a toggle
wats that got to do with it? its supposed to be a lever switch not toggle!
well nothing seems to be working. how easy would it be to replace the lever switch with a toggle switch? And if i did would i need to refinish it cuz i dont want to

thanks
oh btw, i did email EMG so hopfully ill get some good news!
heres some pics so you get the idea:
the switch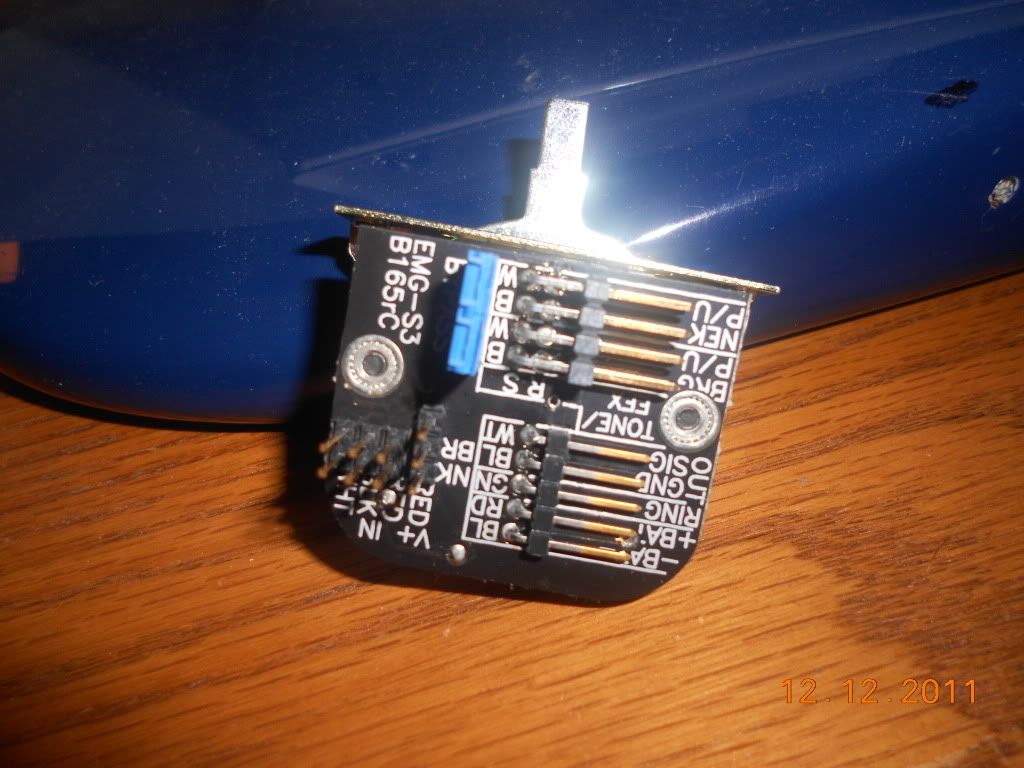 more pics: