FS: PRS 20th Anniversary SC
20th Anniversary SC
up fo' sale. The picture below shows some SD pups in it, but the original #7s have been put back in -- sounds better with the 7s anyway...
It's been played but no damage. No buckle rash or anything like that. Some pick swirls and that sort of thing, but nothing that couldn't be buffed out. The only readily observable wear is on the bridge, from playing (you can see it in the pictures).
Price:
$1700 shipped & PayPal'd.

$1600 local (oh, and you can come by Rehearsal Works to play it through a variety of amps/cabs if you want).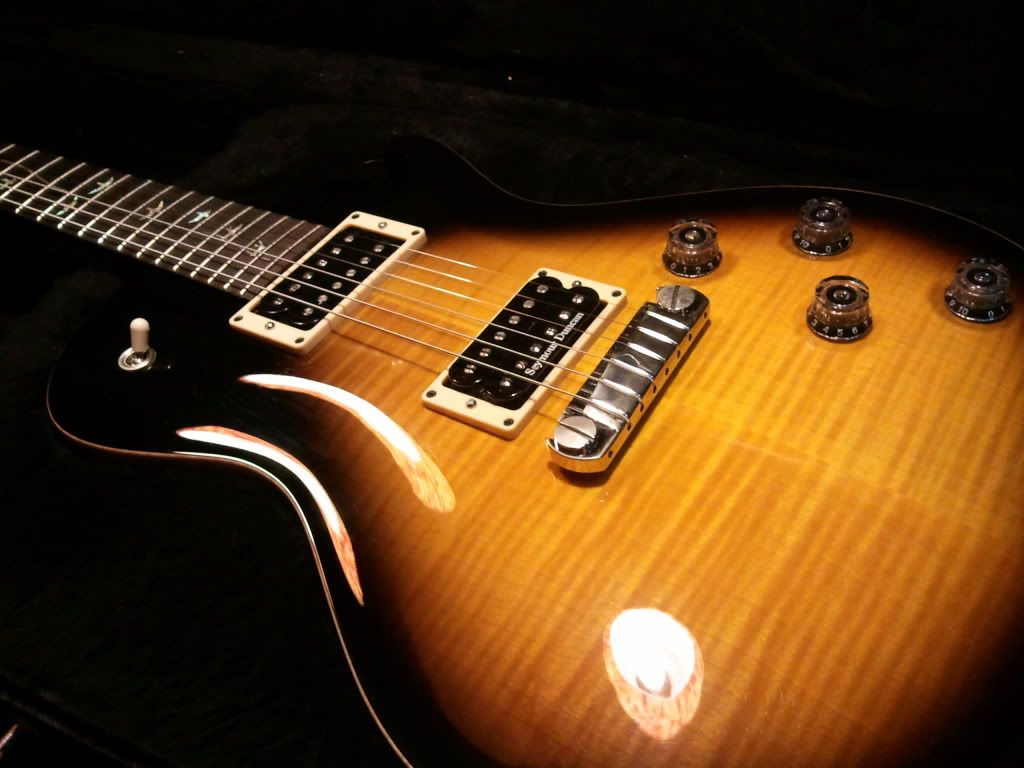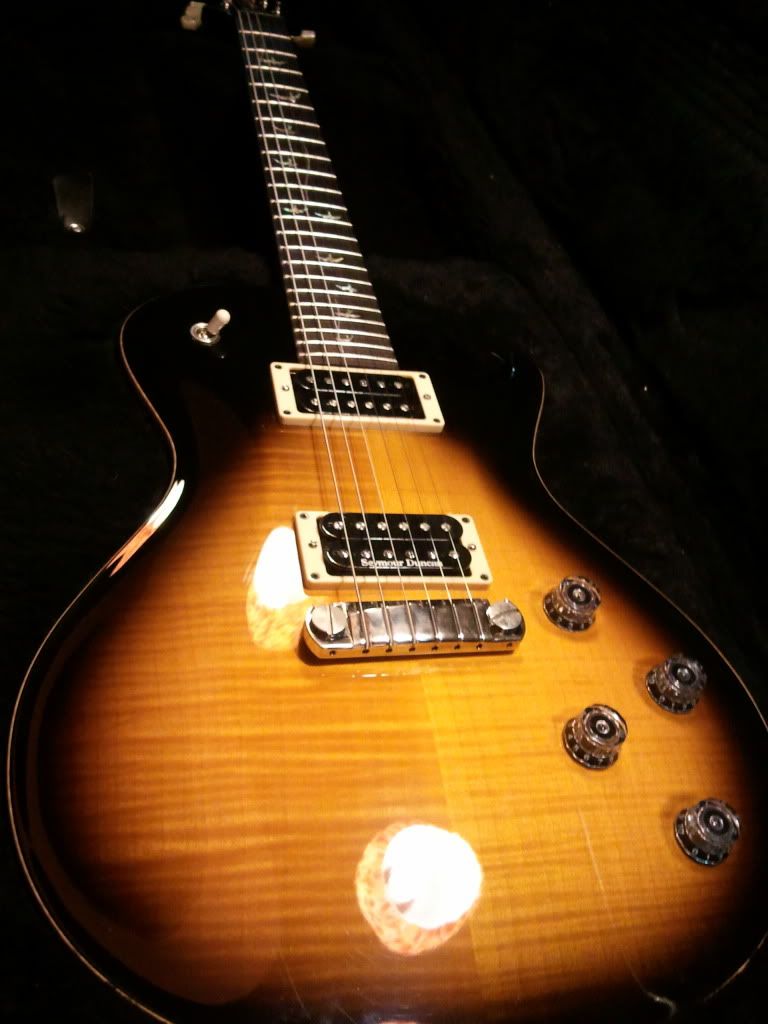 Oh, the money from this sale will be going toward a Fractal Axe-Fx II. So if there's a trade possibility of some sort there, I'm all ears! Why not kill 2 birds with one stone?