Padauk build thread
So I'm embarking on a project to build a new guitar, and I figured it would be a good idea to start one thread here for any questions about stuff I come across, and to post pictures and such for you all.
Here's my current plan:
- Padauk body (natural finish)
- Padauk/Pau Ferro neck (order from Warmoth)
- H/H pickup config (Bridge: Dimarzio AT-1; Neck: Either Reilander Muckbucker or GFS Dream 180)
- Gotoh/Wilkinson VS-100N Bridge
- Vol/Vol/Tone wiring, w/push-pull tone pot for coil tap
- "Burn" switch (mini toggle, bypasses volume pot on bridge pickup to output at full capacity)
And in case anyone wants to see the body shape, I've already sketched out a template (inspiration for the body was taken by crossing a PRS with a Suhr Modern. I think it turned out well):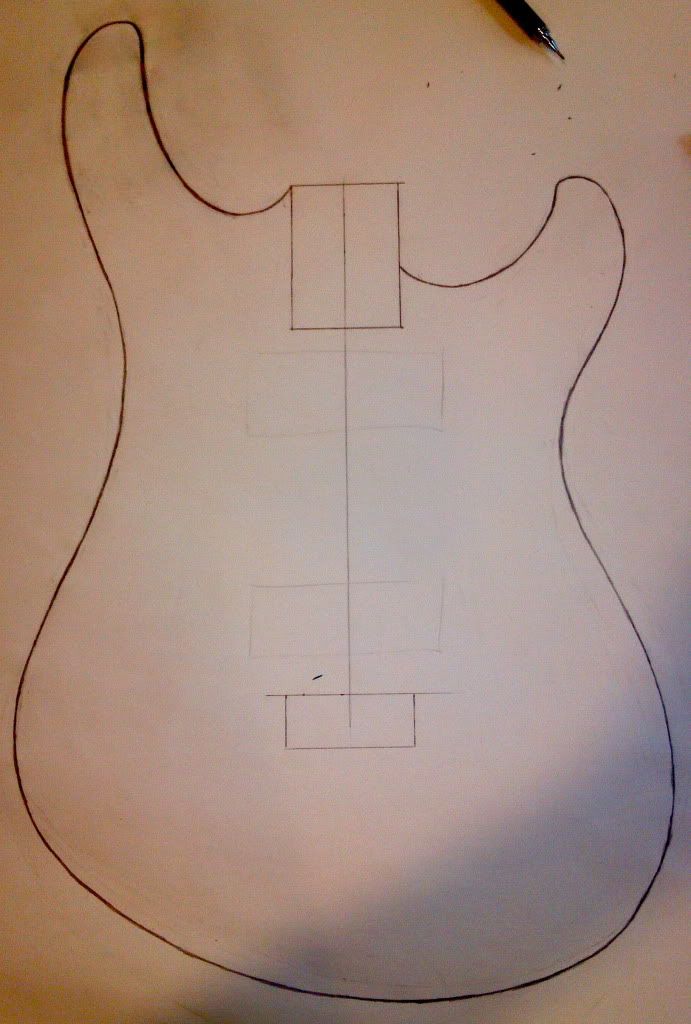 I should be getting the wood within the next few days, and then I can start! Chances are, I'll have to join two thinner pieces of wood together to get enough thickness for the routs, but it should all work out in the end.
Last edited by -Blue- at Dec 26, 2011,