BNBD! Warning: Warwick Content Within

Join date: Aug 2006
180

IQ
So, this is a belated NBD, as I actually got my hands on this bass a few weeks ago (and played a few shows and filmed a music video with it actually

), but I actually received it officially yesterday.
So, without further ado, I present to you my...
Warwick Streamer Stage II!
This is a 2004 model, with original MEC pickups and 3 band EQ. It's got an 7 piece Ovangkol and Afzelia neck, Afzelia body and Wenge fretboard.
It sounds... Well, extraordinary. This is the sound I've always wanted ever Warwick I've played before to sound like. Hell, nearly every bass!
It fits so many styles of music, funk (god this is a funk bass), RnB (could do with a B string for that), blues, rock, I even managed to knock out a jazz ballad with it!
If you want soundclips, just say and I'll record something!
If you tell me what you want soundclips of that would be even better!
(I love this bass so much I might get rid of my Corvette and John Myung to make way for another Streamer, but we'll have to see about that

)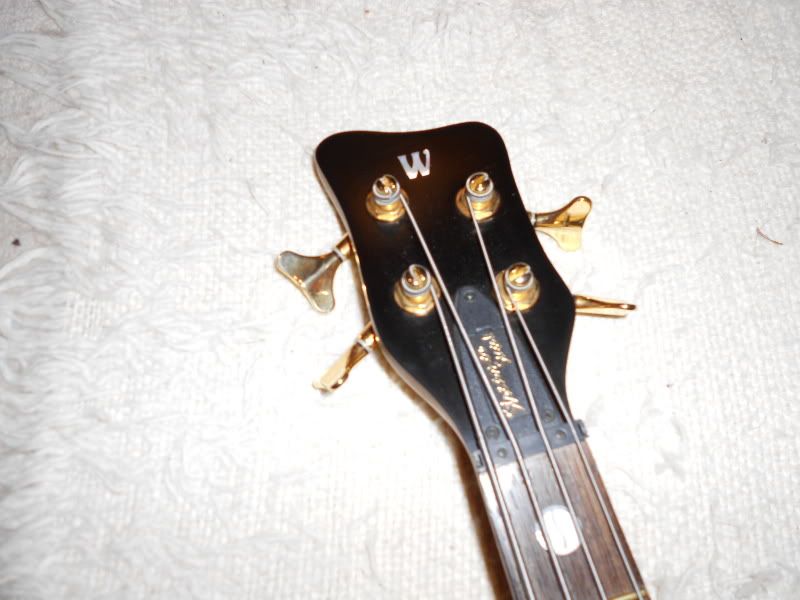 Join date: May 2009
30

IQ
Sexy! I love Warwicks HNBD!
That looks really sweet! Though, the big dots on the fingerboard don't look really good.. I'd prefer the normal ones :/
Happy New Bass Day!

Join date: Aug 2011
30

IQ
Soundclips!! I want to hear some gospel bassness (preferable Hadrien Feraud :P)

Also, beautiful bass! If you're ever in the Guildford area, hit me up for a jam!
Soundclips!!
+1
HBNBD! That is some truly lovely Streamer porn.

Join date: Jul 2006
111

IQ
Im not even a massive Warwick fan,but that photo of the rear...damn,that thing is bewdiful!! Congratz sir, mucho congratz!!

Join date: Oct 2009
160

IQ
Is it a fat Warwick neck or a thin one?
Needs more blue.


Join date: Dec 2010
40

IQ
Huge admission Chris. I played that bass today in a shop where I sold off my old amps. I ALMOST bought it except that spending 500 USD in above my store credit would have gotten me killed with the better half.

HNBD. Its a really nice bass.

Join date: Nov 2007
110

IQ
That's pure class my friend. I hope to own a 5 string SSII one day.

Join date: Aug 2011
30

IQ
How about this?

Fatal, yes it's a fat era one. But it doesn't feel fat, I'm not sure why. It's so comfy.
Fixed - and response about the fat neck; the neck fatness really feels good on Warwicks! My Thumb is a "Fat era" neck, and it's probably one of the most comfortable instruments I own

What about the strings?