My New Amp
Thanks to the info of this site that I started on an earlier thread, I just received my late x-mas gift from my wife "fender mustang 3 amp"...it was worth the wait! Only got to play with it for about a half hour and at midnight so couldn't play it too loud but loved it compared to my super cheap fender amp that came in a guitar combo pack. Hopefully in the next 3 months I can get a new guitar too. Here are some pics: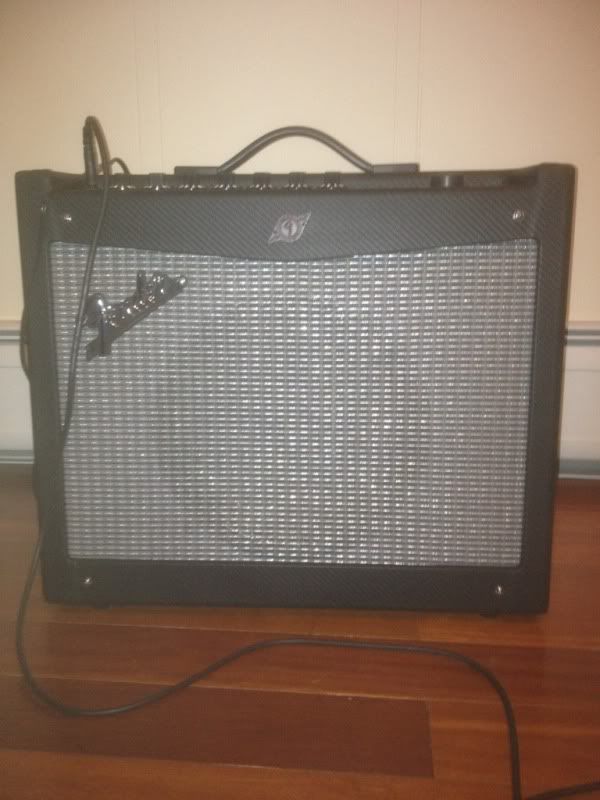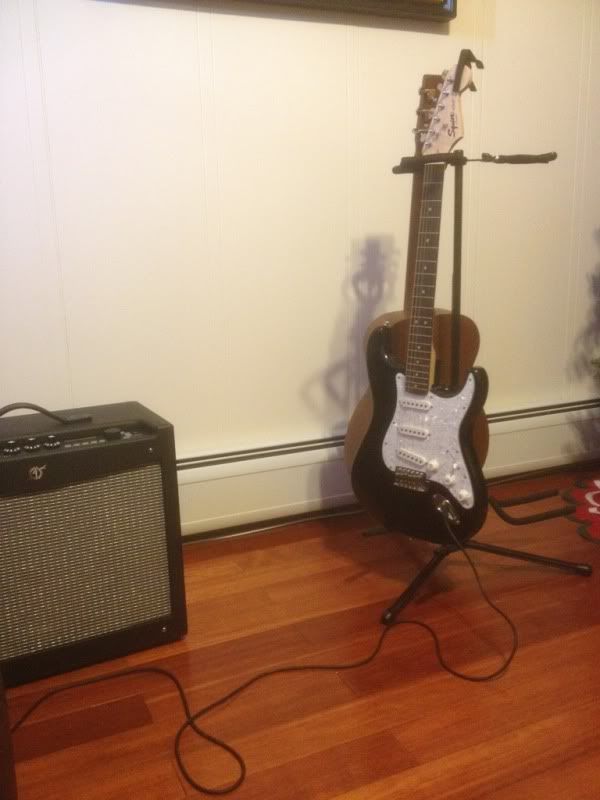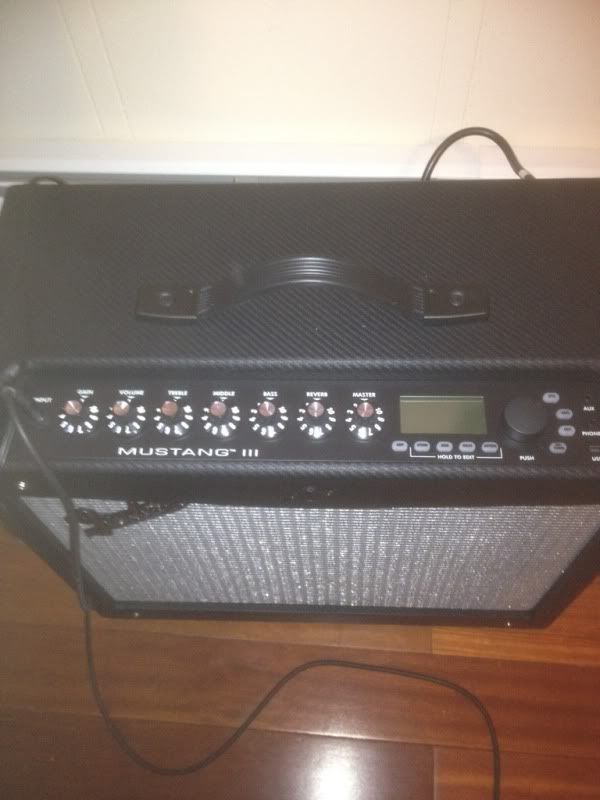 Last edited by ezl_oo at Dec 28, 2011,
Those things have some pretty nice low gain tones for a cheap modeller.
HNAD.

Nice. I looked at those but went for my Vox modeller because I didn't want to have to use the computer, but the flexibility you will get will be great. Hope you enjoy it.

Join date: Nov 2011
90

IQ
Nice. those things sound great, especially for the money they can't be beat.

Join date: Aug 2009
50

IQ
I like the step sequencer on them, I may buy one just to play around on it (:
Thanks can't wait to figure out how to use it to the max...I have one question whats a really good guitar/amp cable?
Join date: Jan 2011
310

IQ
livewire is good enough bro.

Join date: Mar 2008
780

IQ
HNAD

I've heard good things about these amps

Join date: Jan 2007
220

IQ
I am glad to see one of these instead of a Spider IV. HNAD my friend.
Congrats!