Pop Punk - Same Old Story -

Join date: Mar 2009
110

IQ
Whatsup guys,
my name is Jake I'm in the Pop Punk band Same Old Story from
Mesa, Arizona.
We currently have 3 recordings up on our Facebook and are planning on releasing some more within the next couple of weeks.
Check us out and let me know what you think!
Feel free to leave some feedback and ideas.
Thank you!
Same Old Story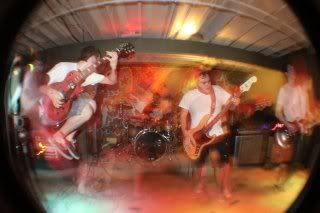 Join date: Apr 2011
103

IQ
Hi, checked out your songs.
'Two Weeks' wasn't really a good introduction to your band for me, but I decided to listen to the other two, which were much better, IMO. Loved the bridge on the 'Rat Shit' one. I also think the bass could be made much more audible.
Overall, you're heading in the right direction. Good Luck


Join date: Mar 2009
110

IQ
Thanks man, I appreciate the feedback.
I'm glad you dug them though.