SX Six String Banjo Help
So for Christmas i got the SX 6 String Banjo from Rondomusic. it sounds fine and it looks like it is a very well built instrument, but since ive never had a banjo before i have a dilemma; The action on this is way too high, i've checked that the neck is straight but in all honesty it looks like the bridge itself is just too high. Any one have any words of wisdom?
Here's a pic of the body with the bridge: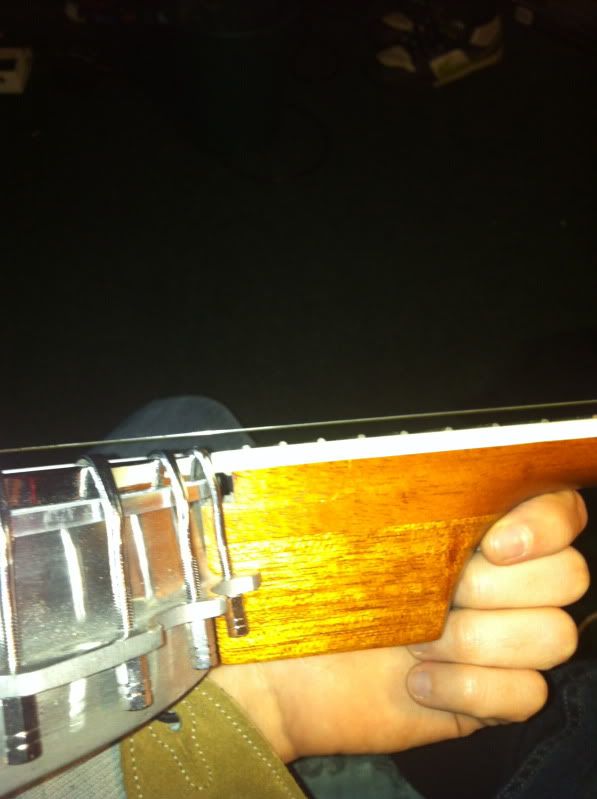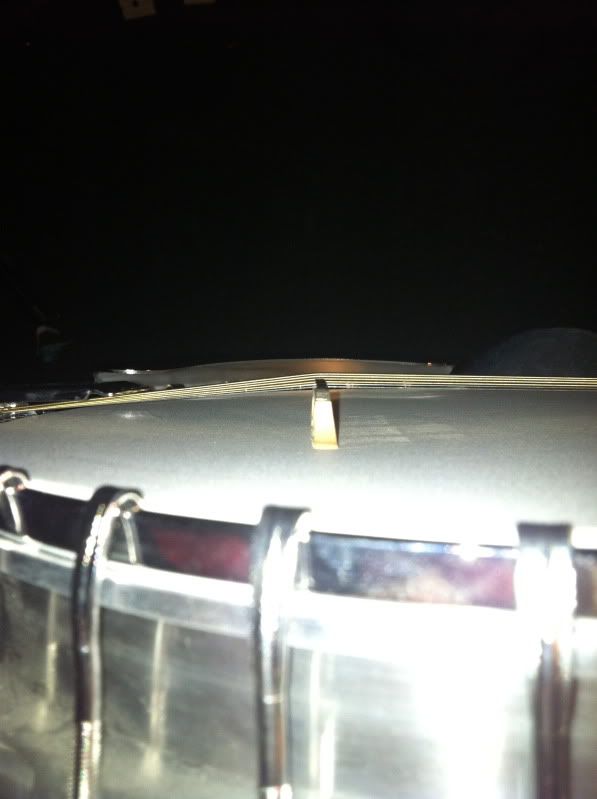 err....shim the bridge down?
err....shim the bridge down?
How would i do that though? Its ebony on the string side, i wouldnt want to sand down the ebony; and has feet that are sized specifically to rest on the drum head part.

Join date: Jan 2009
30

IQ
You can't shim something lower. You either have to lower the bridge or raise the neck. I'm no banjo specialist but I'm pretty sure raising the neck is out of the question. Take a flat sanding block and slowly remove wood from the bottom of the bridge.
Unless someone comes in here with a better solution that I'm missing this is probably your best bet.
idk find an ultimate-banjo forum. lol

sorry but your probably not going to find anyone with banjo experience here.....

i would assume anyway, i could always be wrong....

Join date: Mar 2008
191

IQ
That action doesn't look too bad, but yes, sanding down the bottom of the bridge would work. It's all very simple geometry in guitar-land. Filing the nut would help out too.