FS UK- Rack Amp and Cab
Engl E530 Pre Amp
Behringer Stereo EQ
Marshall 9100 Stereo Power Amp
Harley Benton G212 with Celestion Vintage 30s
In A Gator Rack With A Power Conditioner
I bought these all from new except the marshall for when i was in a band, but we split just after i bought everything so it has never really been used, literally 2 practices and there is no more than 10 hours of use as i dont use it at home.
everything is in great condition as its just been in a rack so cant really be damaged.
looking for around £1000
Im located in the northeast and its probably easier to collect as it weighs a bit so a courier wont be cheap
any questions just ask

How much for the Harley benton alone?
I'd take £100 for it plus whatever the postage is, or feel free to come and collect im 15 mins north of newcastle
oh and i forgot pics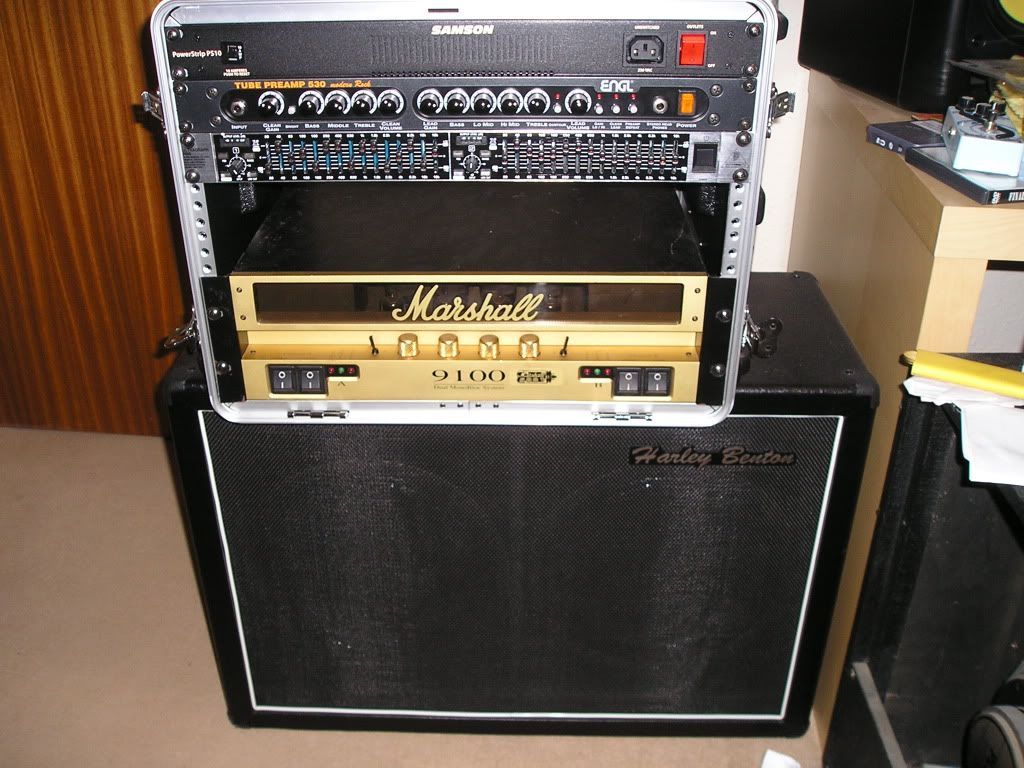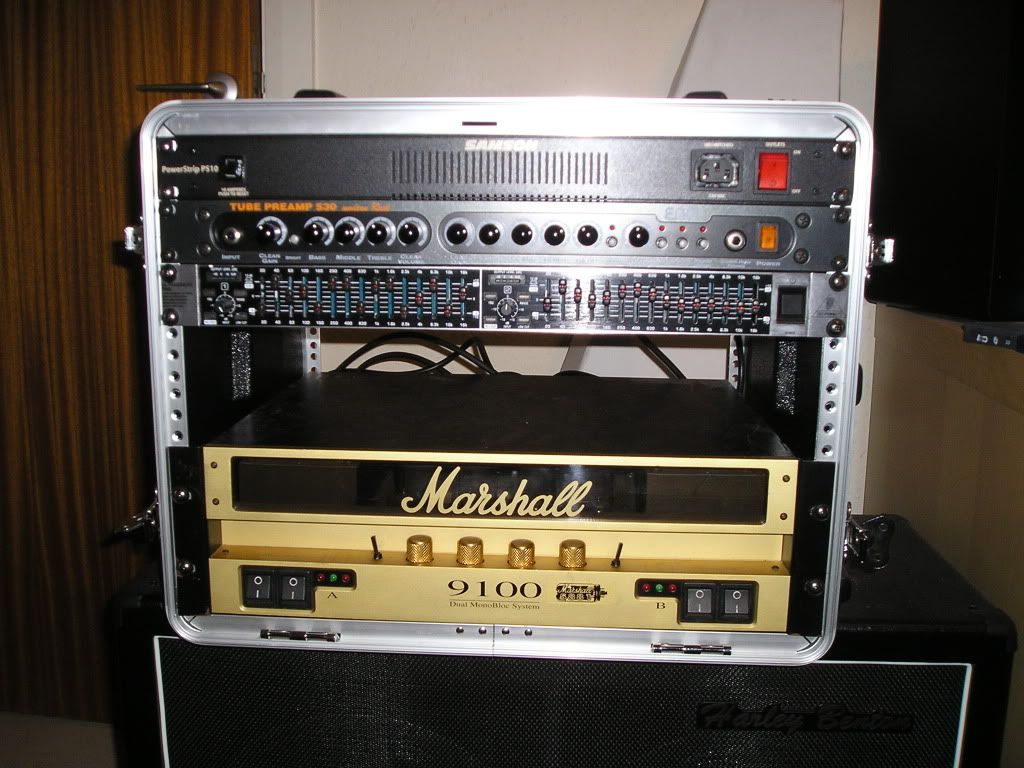 Seems cool. I've never heard of Harley Benton cabs but a cab with two celestion v30 speakers is quite attractive. I'll have to look it up.
Is there any obvious reason why they're so cheap?
Is there any obvious reason why they're so cheap?
Theyre Thomann's in-house brand. Fantastic cabs for the cash though. Might be interested myself if this falls through, where abouts north of newcastle?
Im in Morpeth, cant really fault the cab for the price

bump, willing to split it up

What's lowest you'd go shipped on the cab??
mickalmighty pm me your postcode and ill see what i can do. avenge the rage looking for £300 plus postage for the engl. cheers

Can't really get on PMs...

Postcode is BB9 8DB
ill do it for £105 with a 48 hour courier
Can't afford the engl as of now, how much for the 808?
Think he meant 9100...

And il get back to you on the cab asap.

Very tempting is that sir.

How old/used is it??
i've had the cab about a year, but it has hardly been used, pretty much only two practices because i havent used it at home. i have just noticed that there is a slight ding on the top from where the rack has been, but it isn't noticable when you have something on top. i can put a pic up if you want?
Nah it's quite alright. Was just thinning about speakers wearing in and whatnot
ah i was thinking you had a ts808 for sale wrong thread.
but a free bump

Interested in trades ? Im particularly after the cab, but happy to mix and match if there's something I have you want particularly.
looking for £50 + delivery for the eq, £300 + delivery for the marshall.
profdrum sorry im not looking to trade, thanks

bump

Do you have any pics? Of the Engl specifically.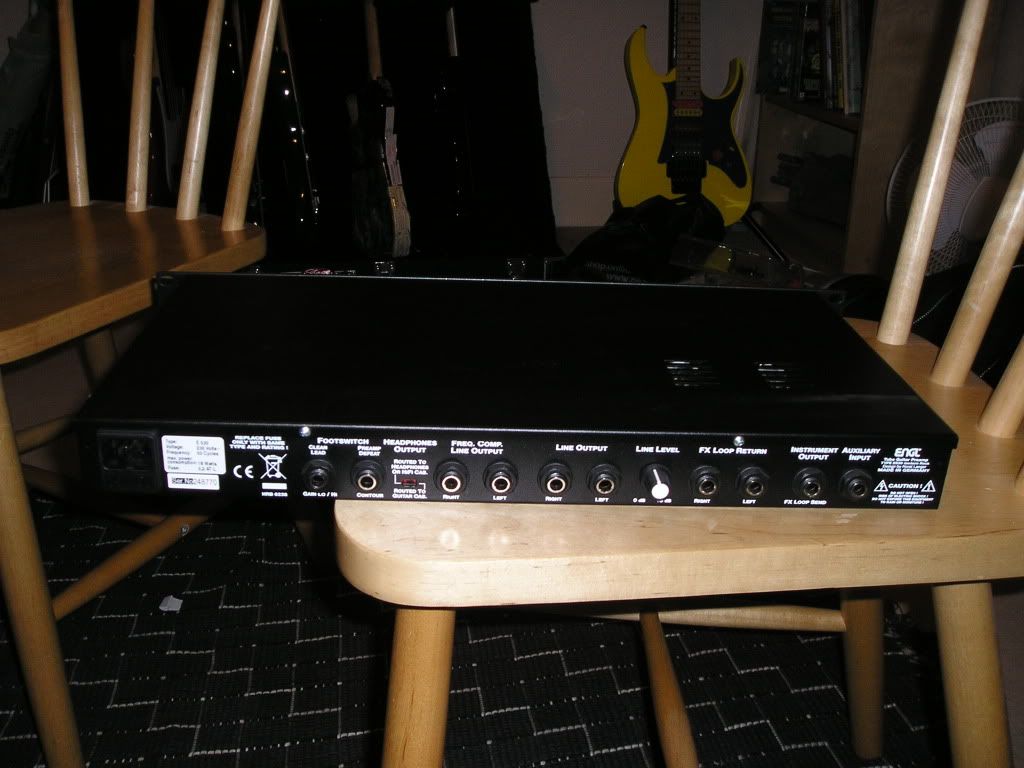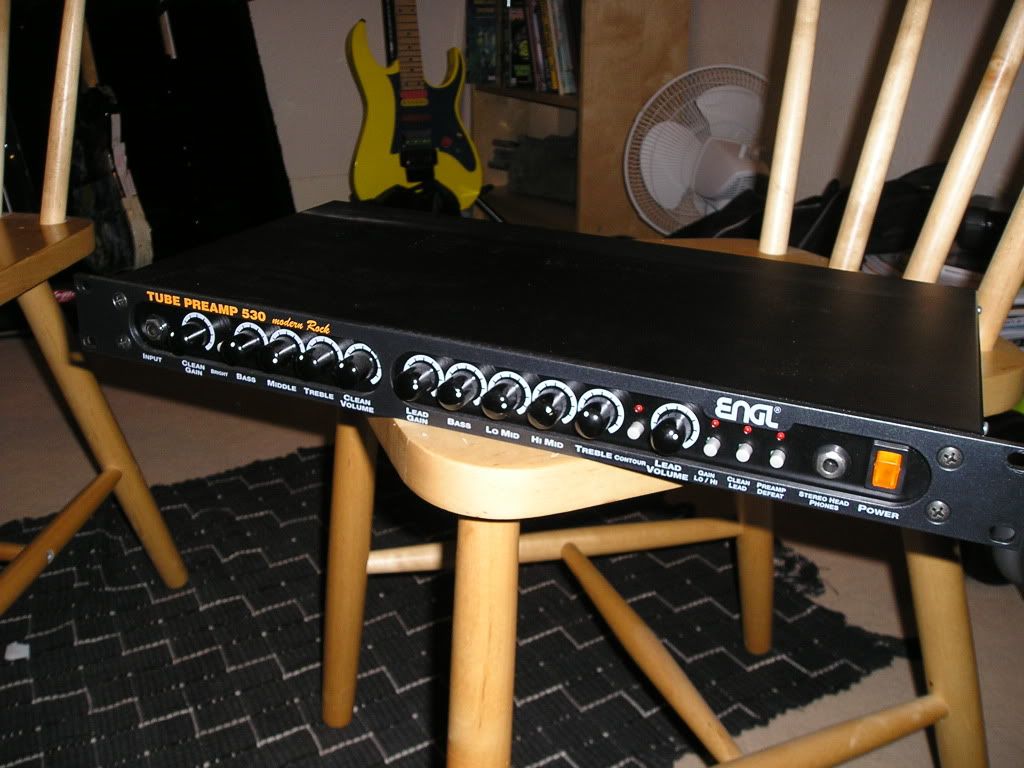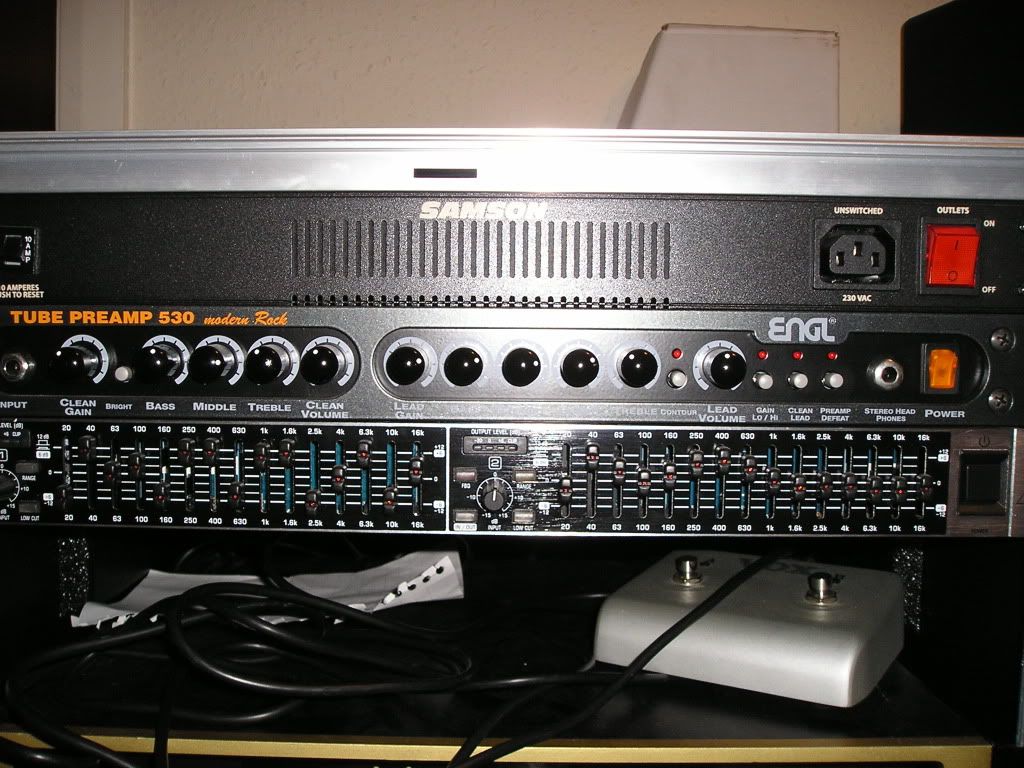 there you go pics of the engl
bump


Join date: Sep 2006
50

IQ
interested in P/X? I've got a Peavey 3120 + some cash for the rack? might take the cab aswell if you're up for a P/X

Join date: Mar 2004
230

IQ
similarily, i have an peavey 6505+ head.
the engl is now sold, everything else is still available.
sorry i'm not really interested in trades thanks