FS/Trade UK: Charvel model 6, Washburn N2, Orange Dual Terror, Guitar bodies ETC.
Hey guys, I have lot's of stuff for sale in various states of finish at the moment and if any interest you I'll send you pictures and more information directly. Cash or trades acceptable. Willing to talk about prices and consider interesting trades.

1. Charvel Model 6, completely stripped.
1987 model 6 neck through, no paint, no electronics, no hardware. Some extra small holes that have been drilled over the years and filled. Based on cost of electrics, paint and everything else you'd need to get it back in working order again, I'm asking 70 GBP + shipping. ONO.

Washburn N2 with schaller upgrade bridge and nut (worth 140 new)
22 frets, very little fret wear, a few dings but nothing of any real important. 1 volume control with coil tap, washburn neck pickup and bill lawrence bridge pickup. Bridge route increased in size to fit the schaller, and schaller nut is a rear mount unlike original nut. Rear mounted screws are now stripped though the nut is a little too low meaning there is some buzz on the frets. It's currently on mounted on a small slip of metal which is a little too big for the nut itself. With this problem sorted it'd be spot on. Normally 350 new, +140 for bridge, but will sell for 220 + shipping.

Jackson Ke3 body
Stripped, with single coat of clear on it to keep it safe against the temp changes in a house. OFR compatible route, 2 humbuckers, japanese made and bevelled. 20GBP + shipping

Hofner strat body.
Half stripped, with a veneer on top of what appears to be a 3 piece body. The original paint was applied badly and we began to sand it down. When we found it was a veneer beneath, we decided to chip it off so there are scratches in the veneer, but nothing major. Pool route, 4 screw neck, full size. 10 + shipping

Jackson Dinky Firestorm
All electronics replaced and is now running Iron Gear hotslag bridge and neck pickups and a new bridge of the same design. The front of this guitar has been made to look matt, which is nice over the sunburst flame maple veneer. It has also been converted to run 1 meg pots for a bigger sound, and it's new layout is 2 master volumes and a 3 way switch with vintage braided wiring connecting everything up. There is a hole that used to have the firestorm switch but would now be perfect for a kill switch, and a 5 way slide switch which has been replaced by the 3 way toggle. This guitar has the nicest neck I'd ever played and when I had a guitar custom built, it was based on this guitar. High quality parts, high quality feel and superb sound for less than a new js series entry level guitar. 170 GBP + shipping.

Orange Dual Terror
2 channels, no mods because it's always been perfect. Bought in July and never gigged since then. I have the original box and carry case, and it has little to no wear on it physically. The only thing with any wear is the tubes. They have been used once a week for band practice with the volume on about 1/3 volume. I'm only selling because I can get something cheaper for bedroom use now I'm not gigging which is what this amp was bought before, even though it never got to a gig. 350 + shipping no offers.


Anything other than the orange I will accept trades for. Hit me with anything, especially interesting things. I love les paul copies with set necks, I love well made cheap guitars, I like things with p90's and I love small amps. I also would consider a cabinet, a bass amp or anything you have that's 'different.' Let's see if we can come up with anything interesting =D
Can I see some pics of the Charvel?
Interested in.... most of that stuff. PM'd for pics.

Join date: Nov 2006
210

IQ
PM'd

I'll take the Charvel if nobody has claimed it yet.
Sorry about late replies guys, I've been away. I'm getting back to those who PM'ed me, but the Charvel is now gone to a friend of my band I'm afraid.

Will be updating everyone with pics shortly.
Sorry, just realised I cant edit, but I'm going to upload pictures. It probably won't bump the thread because it's at the top anyway =D
Jackson
Washburn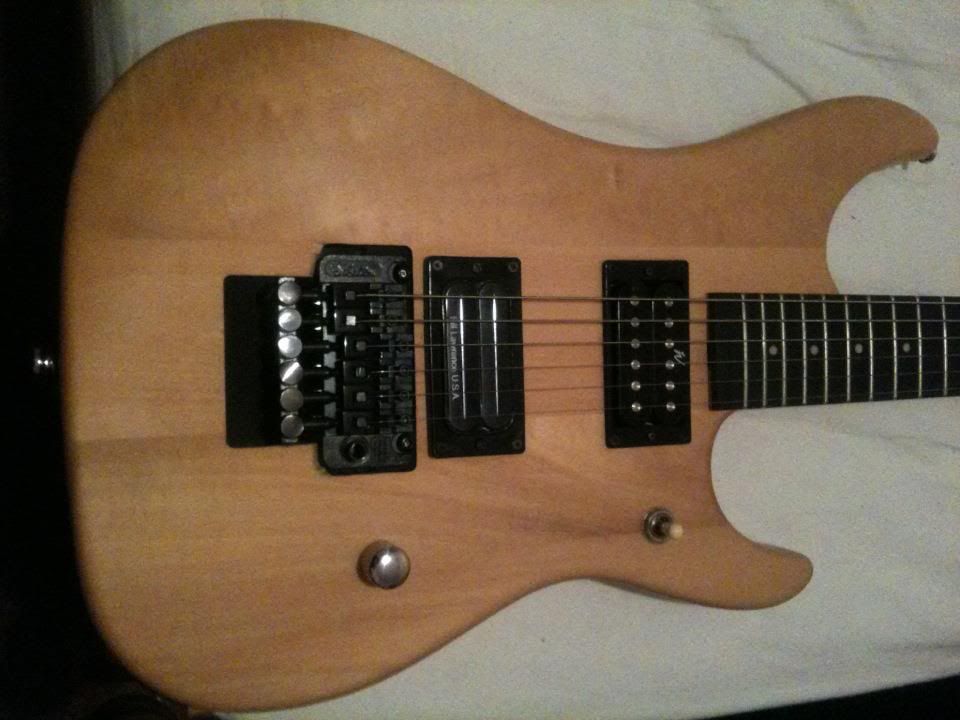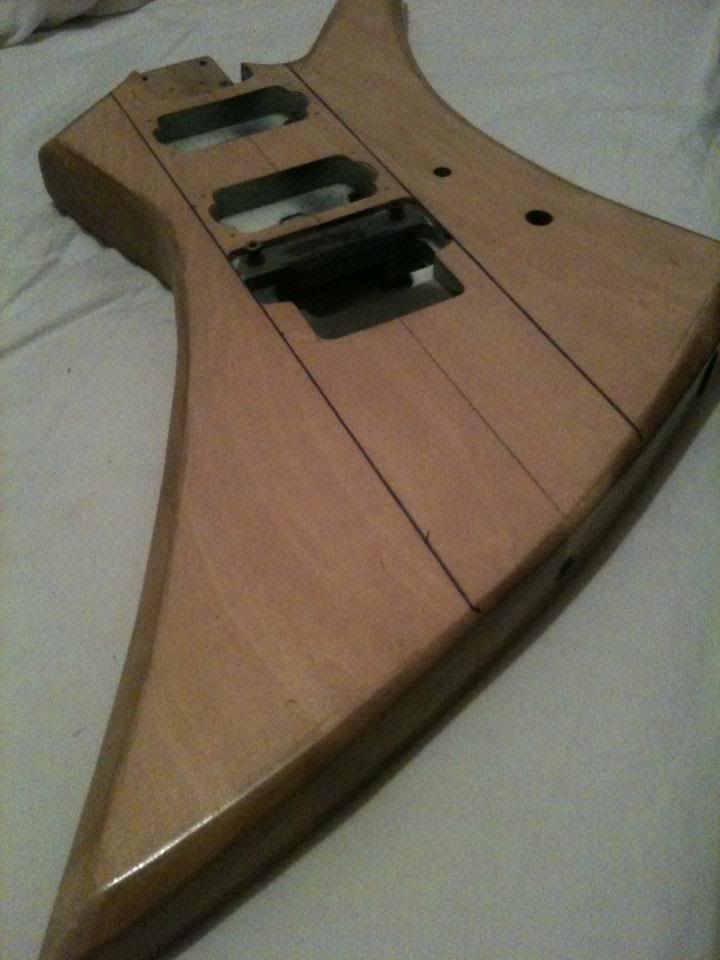 Forgot about the lines on this. I had a friend who wanted to tear out the middle and use this for wings of it.
Hofner
Orange. Though it looks like any other, no mods, no scuffs.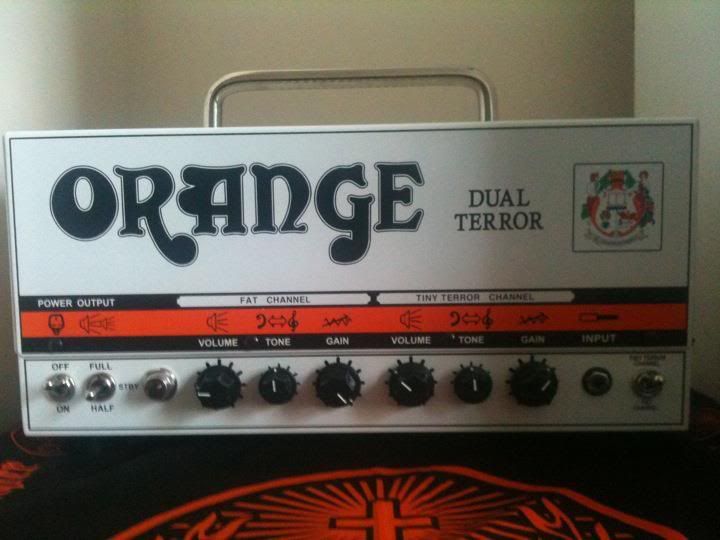 With everything on here, I'm willing to haggle and work things out for shipping. I understand that it would be a lot cheaper shipping a guitar with the neck and body not connected. Smaller parcel and also less risk of damage to the neck, but thats just an option for anyone considering either of them.
Will also add a Celestion Speaker to this list. It's a 1970's Celestion g12 - 125. 12 inch, and apparently originally for a pa, which means the bass response from it is brilliant. I actually have two and am willing to sell both for the right price, but I'd rather sell just one as I'm using the other.

Comes with a homemade plywood cabinet if you like but if you want just the speaker thats fine, no cone issues, no damage, working perfectly. No extra charge for the plywood case because I have no reason to use it if the speaker is gone.

The speakers themselves are insanely heavy. I would personally say heavier than any single celestion I have ever lifted, but that may just be perception. The magnets are massive on them.

30 GBP for one of them.

I have pictures, but they just look like speakers to me so my pictures won't be very good unless you tell me what you want a picture of specifically, in which case I'll take a picture specifically for you.

Join date: Feb 2007
70

IQ
Maybe a trade ? Roland cube 60 for the jackson ?
Interested in the washburn at all? I have someone interested in the jackson for cash who's viewing it this week.
Price drop bump. Will now sell the washburn at 170, so to recap prices that means

Jackson 170
Washburn N2 170
Celestion 30
Jackson Kelly body 20
Hofner strat body 10
Orange 350

If someone wants 2 or more of the items I'd be willing to work something further out with the prices.

Join date: Dec 2005
60

IQ
Washburn + cash for my Jet City? (link in sig)

Join date: Jan 2012
10

IQ
I'll take the dual terror if its still going?

Cheers
Alex
Sorry man, I wouldn't have much use for a big jet city =D Good luck though.
Orange is also now sold. Thanks to everyone who expressed an interest in both the orange and the charvel =D

I have decided to make a special deal too. If someone buys both the jackson and the washburn then you can have them for 300 with free UK shipping. I will be taking the necks off for shipping to reduce the cost for me though, but still . . . is a pretty good deal!
Jackson and washburn now on ebay. Will happily supply links for anyone who'd like to watch them there.
Start body gone. Jackson and Washburn are on eBay now, o happily give someone the details but anyone on this thread on Saturday or later will be too late!