FS EMG 81 - Brand New, Boxed
so its a brand new EMG 81
still boxed and wrapped with the price tag still on it.
Im looking for £60 with £3 P+P
heres a picture but theres not alot to see really...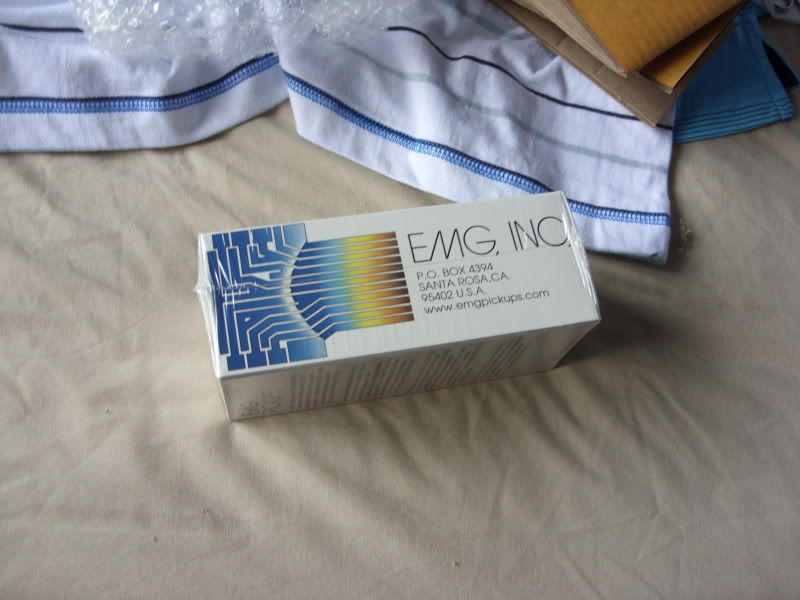 so drop me an email at
rrgrsd2@hotmail.co.uk
if you are interested

Join date: May 2009
90

IQ
I am interested... Is the like the bridge or the neck pickup in the Zakk Wylde set?
Its the bridge I think, but it works nice in both places, alot of Kirk Hammett's signatures have 2 81's in them
why doesnt anybody want this?!
EMG 81s are usually the bridge pick up. 60s or 85s go well in the neck.

Join date: Feb 2010
30

IQ
bump

and not really... its brand new so I dont want to drop any lower than £60
bumping this again. somebody must want it
come on somebody must want it
are you looking for trades?
depends what for really what you got? I would prefer the money though
no thanks dude. just need the cash really and I'm pretty sure that would be a bit harder to sell than the EMG
No worries, fancied trying an 81/81 combo but dont want to part with too much cash (would have put some cash up along with the p'up).....