Npd

Join date: Mar 2010
81

IQ
Oooh a box! What's in it? Shoes maybe...?
It's a...
...manual in every language except my own! YES!

...oh, and they also threw in an Ibanez WH10 with it.
But it's not only an WH10
It's a WH10v2

Seriously, this is a really rad pedal - especially considering the price that I paid for it. I really dislike the wah component to my multi-fx unit and I'm very pleased with my new purchase. It's also not the prettiest pedal out there - I recon the box has more looks than the pedal itself

but the sounds that come out of this little grey box makes up for it's looks.
The base part of the pedal is metal; it's quite solid. I wouldn't throw it across a room or out of a 4th story window, but if I happen to drop it I can't see this pedal getting too damaged. The base also sports four little rubber legs which grip onto the surface it's placed on. The pedal is movable, obviously, but I can't see it slipping. The actual expression pedal is plastic - quite hard plastic. It has a pattern of raised triangle thingies on it to prevent your foot from slipping off it, plus the stamp with the company and model name is rubber which also helps with gripping.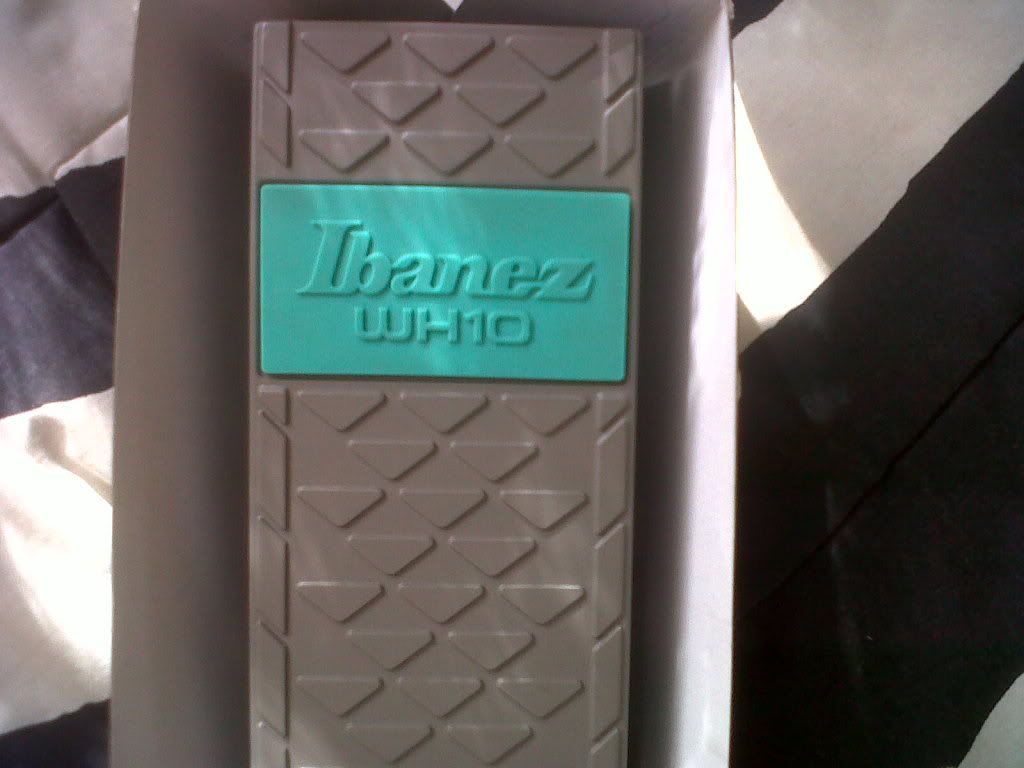 What drew me to this pedal is the depth function. Want a less intense wah? Put in down to the minimum. Want a crazy wah? Put it on maximum. I think it has quite a nice sweep to it and the depth knob can give a lot of variation. As you push the depth knob from 12 o'clock onward this adds a bit of a volume boost. I want to say it gives up to a 6dB boost. With this added volume boost it is possible to drive you amp harder and cause more gain and feedback and whatnot. Fun stuff.
Also, it has a an option for both guitar and bass. GTR deals with the higher frequencies and BASS deal with the lower frequencies. Switching it to BASS give your wah more...well...bass and bottom end to it. Nice to experiment with something a bit different. Too, if I ever pick up bass guitar one day it's good to know that I can use this pedal with it.
It also has a dry out function. I'm not entirely sure what this does though. As far as I know I can plug a tuner in there to use as well as other pedals, but I don't exactly have other pedals to try with to see what it actually does.
When the wah is engaged a small red light lights up on the side. I personally think it's quite small and not too noticeable. But maybe it'll be better in dark venues

Also, I find this pedal quite tricky to disengage - got to press quite hard and at times I question whether I've actually hit the switch or not. I suppose that's what the light is there for, but it hasn't helped me so far

So yeah. Nice sturdy wah pedal, lots of tonal variations to play around with. I'm happy.