NGD: Limited edition content
This is what happens when someone who buys guitars for the hell of it goes into a guitar shop to buy an amp... Enjoy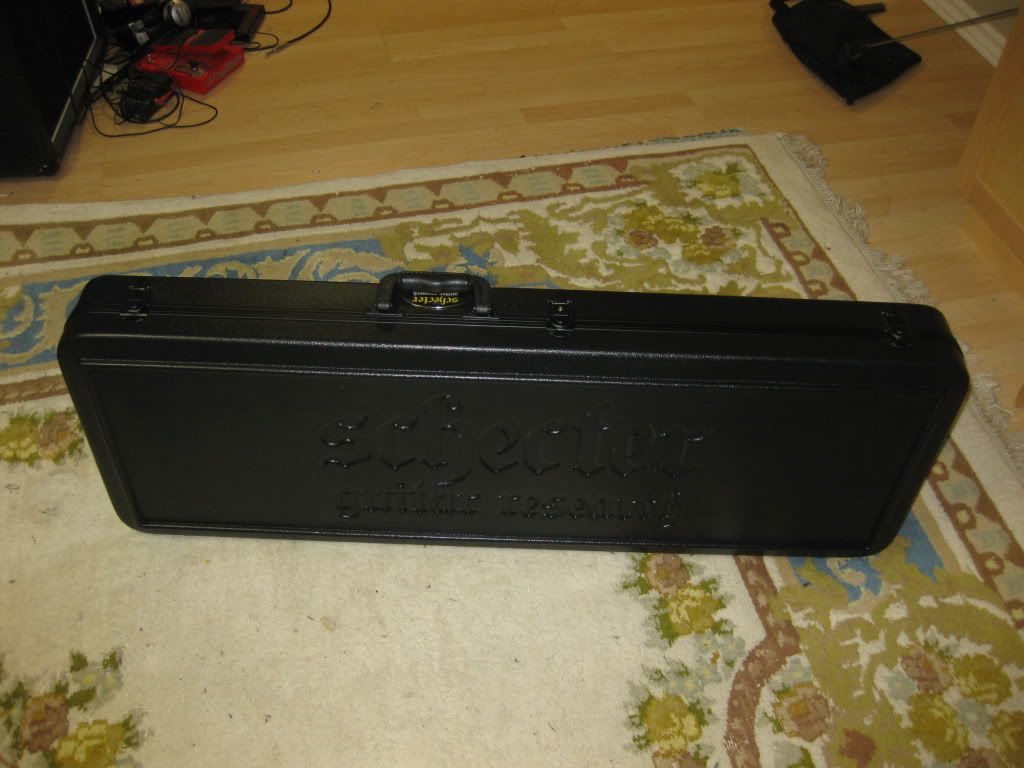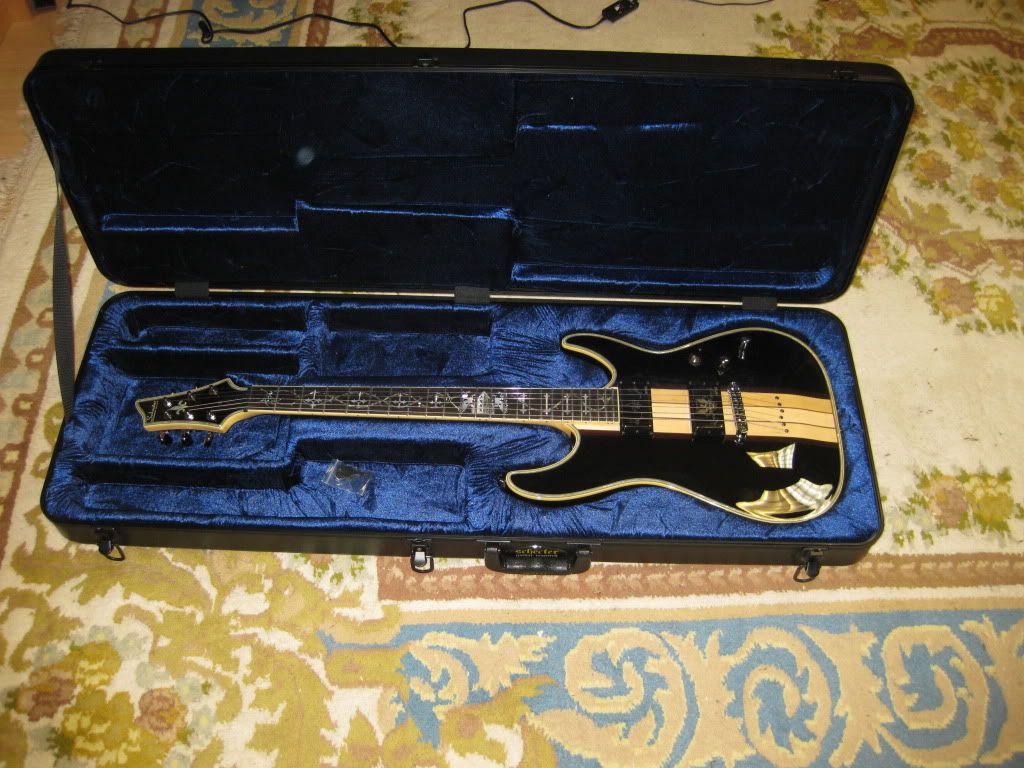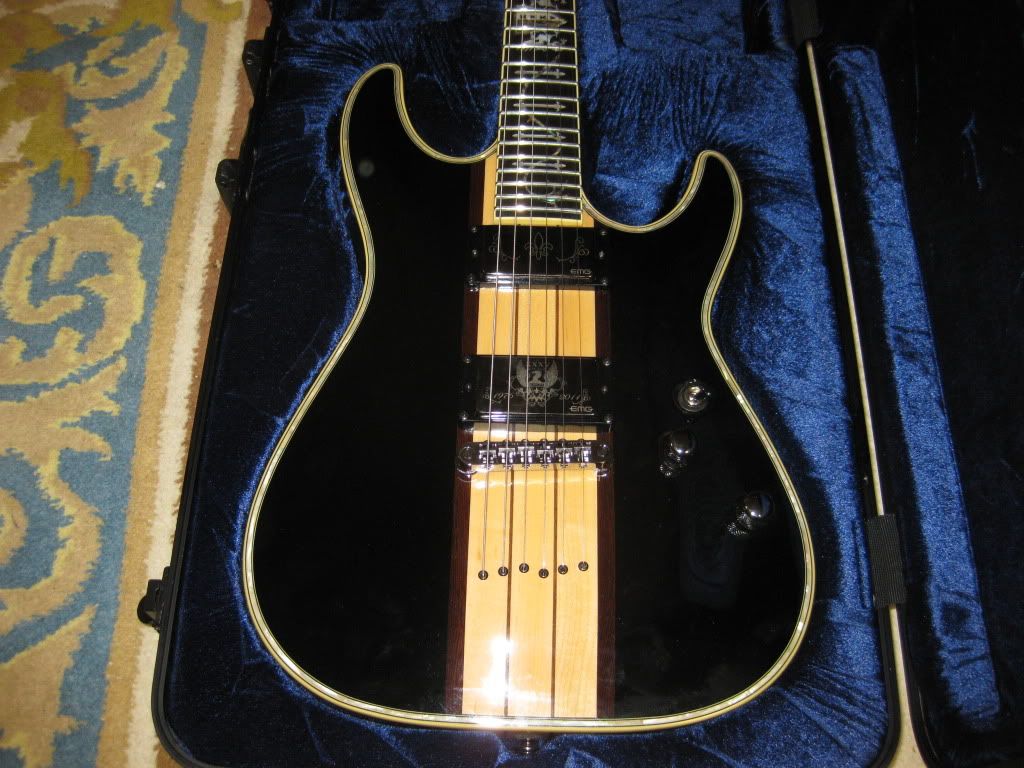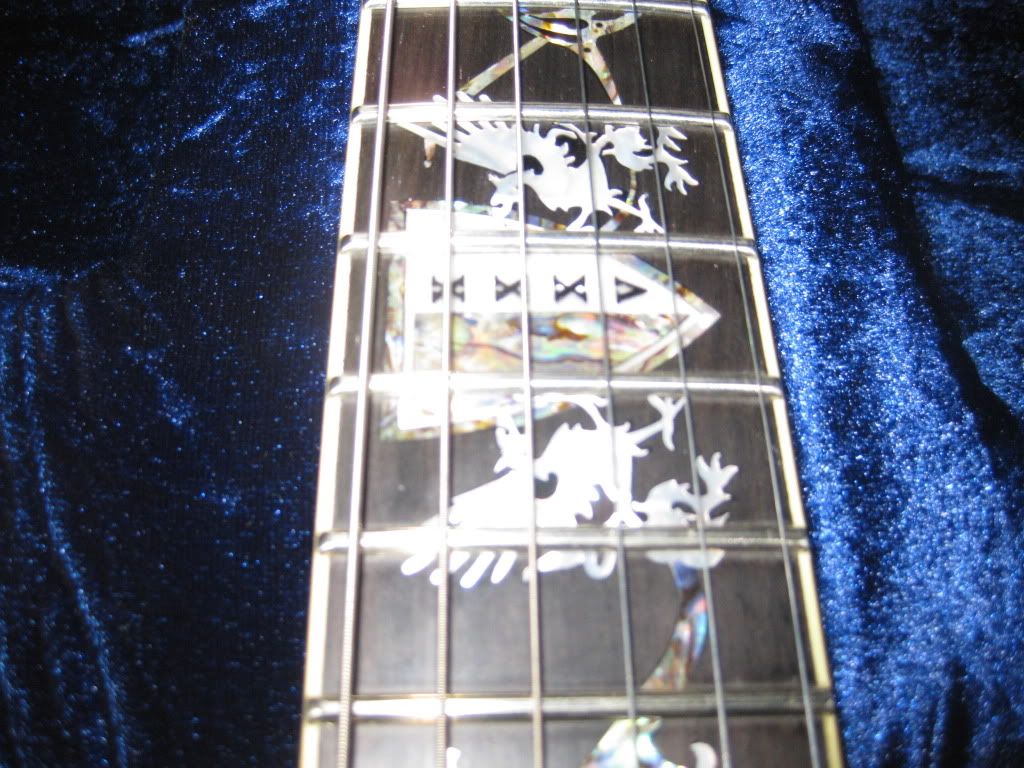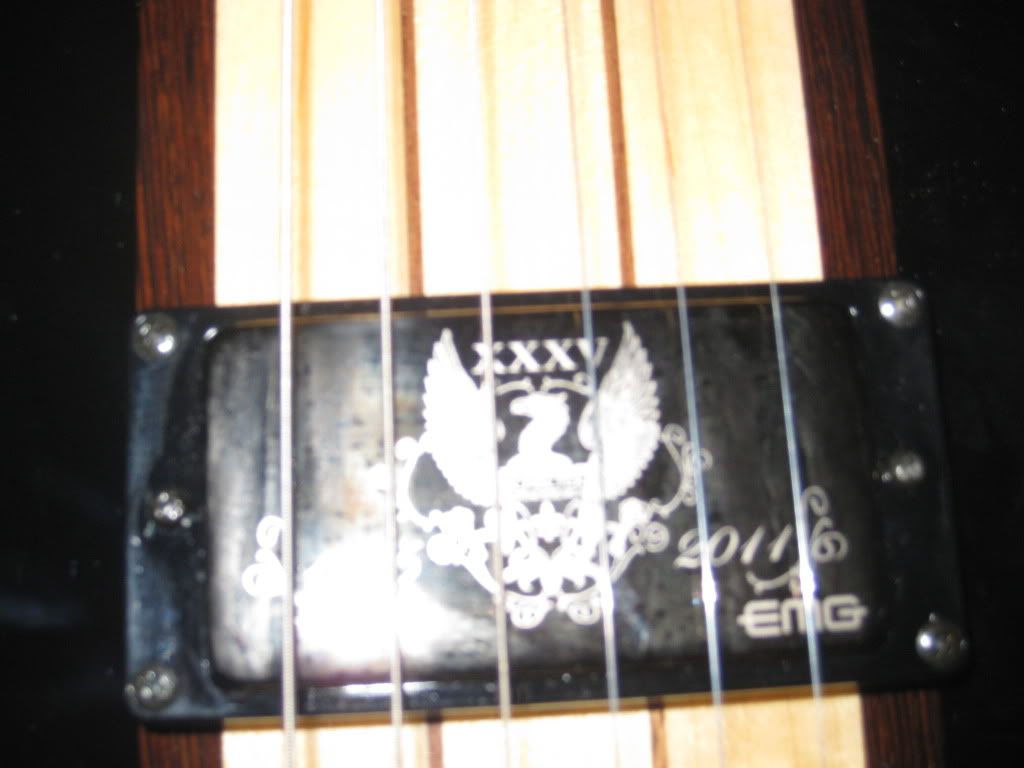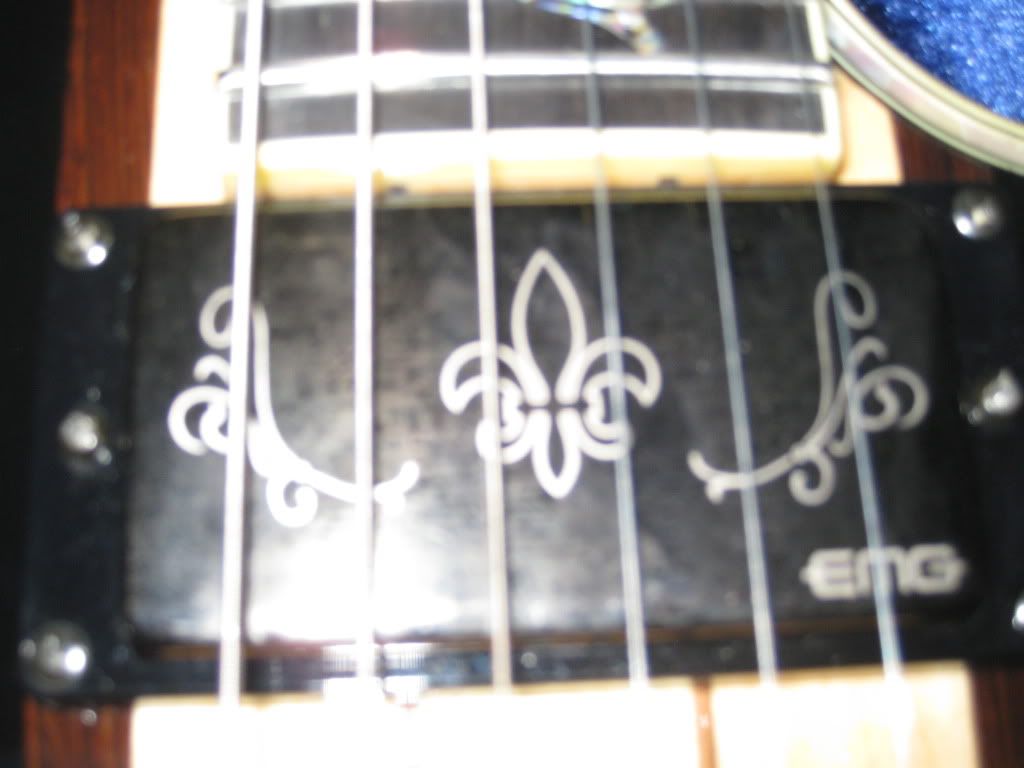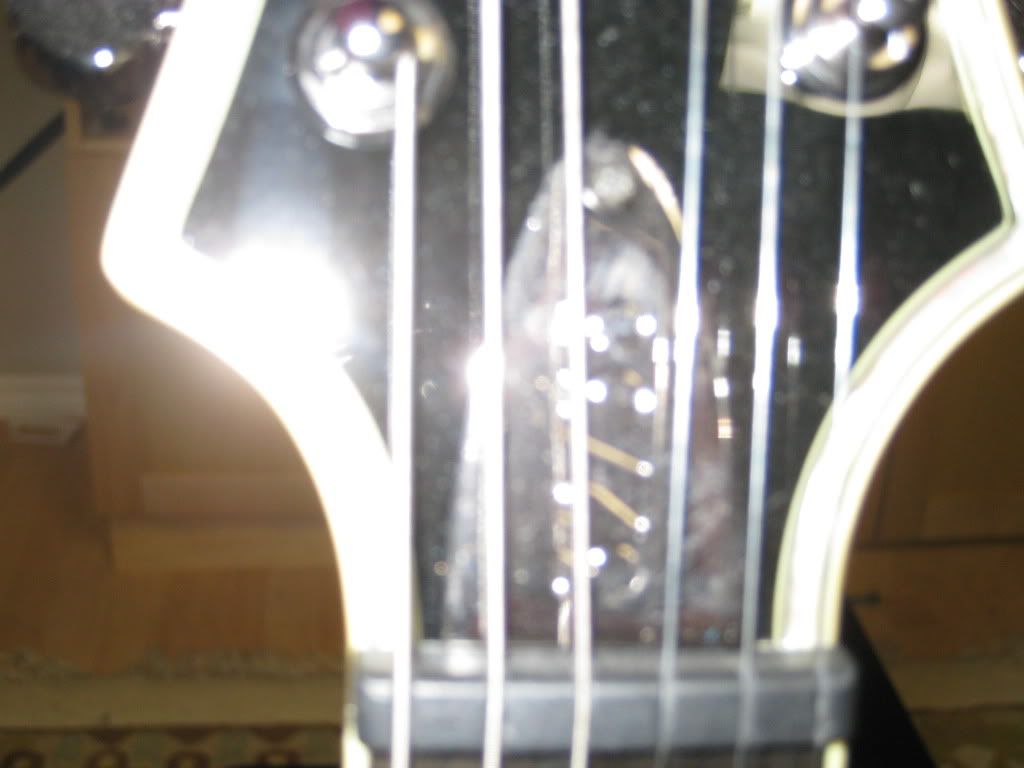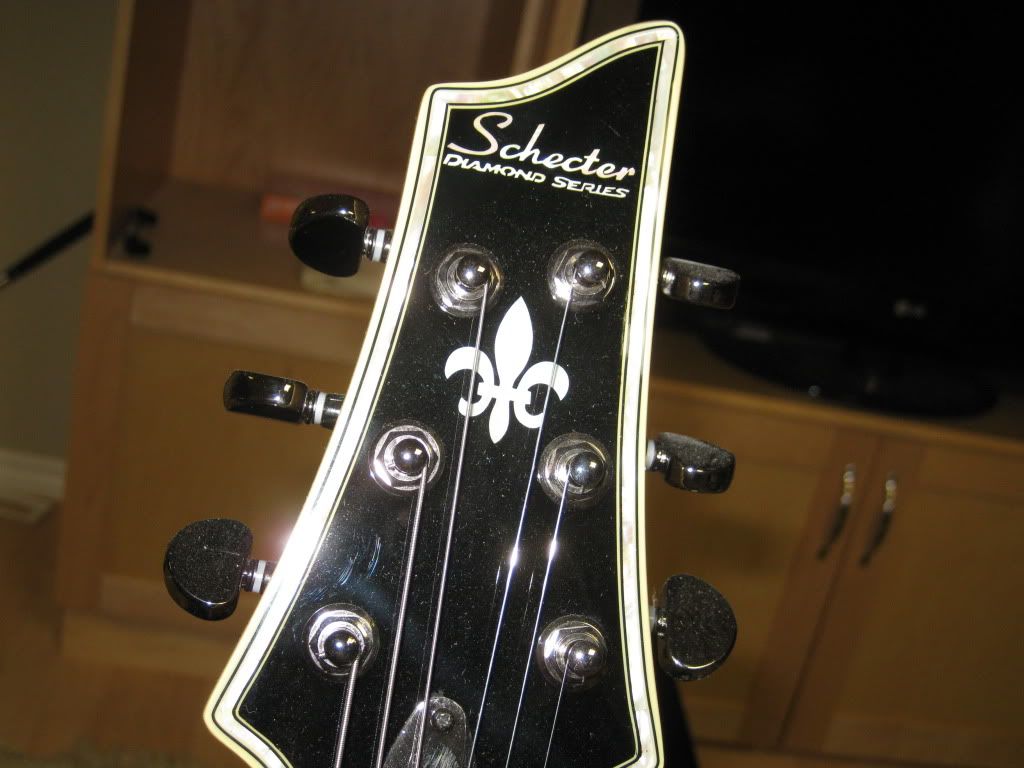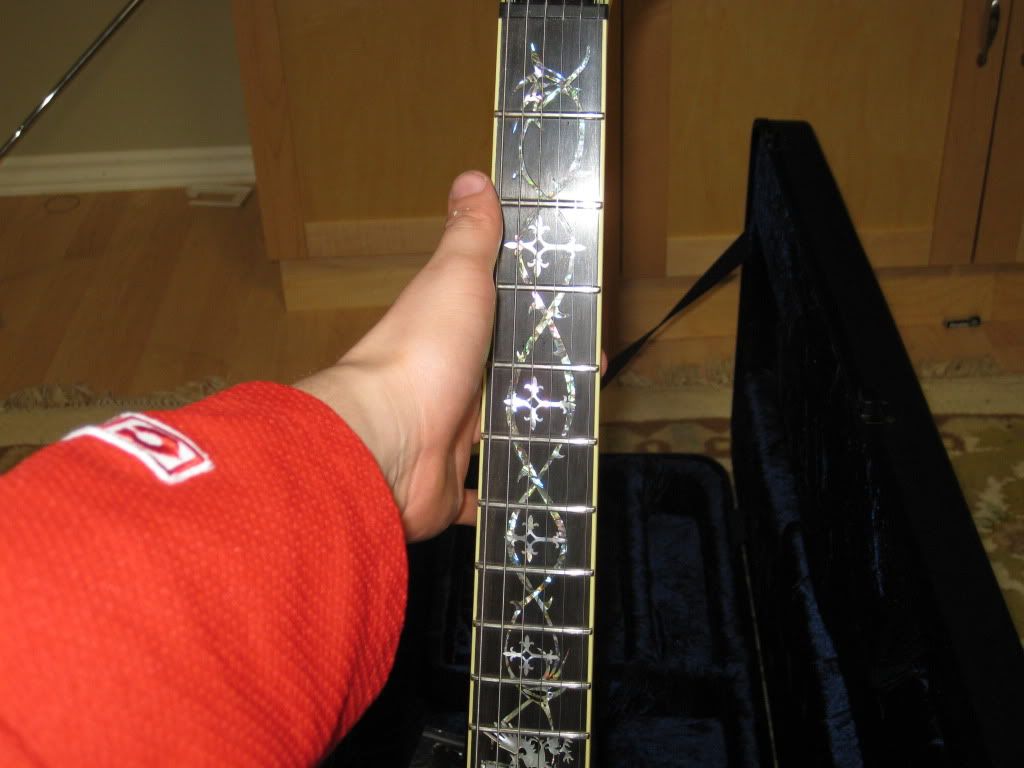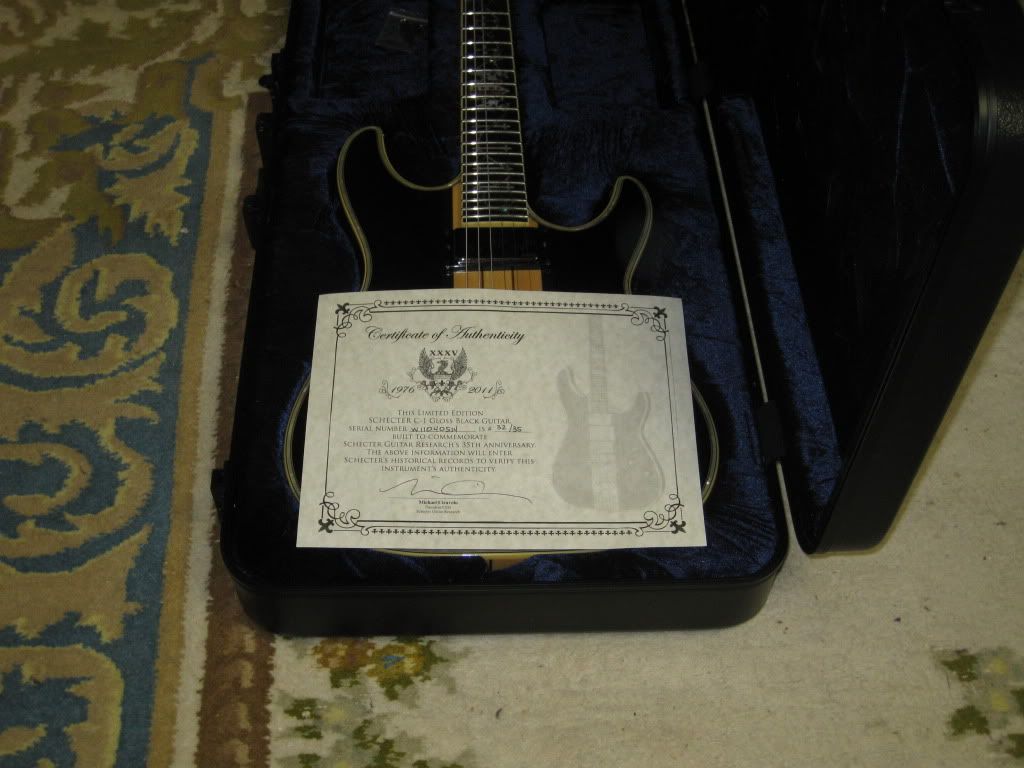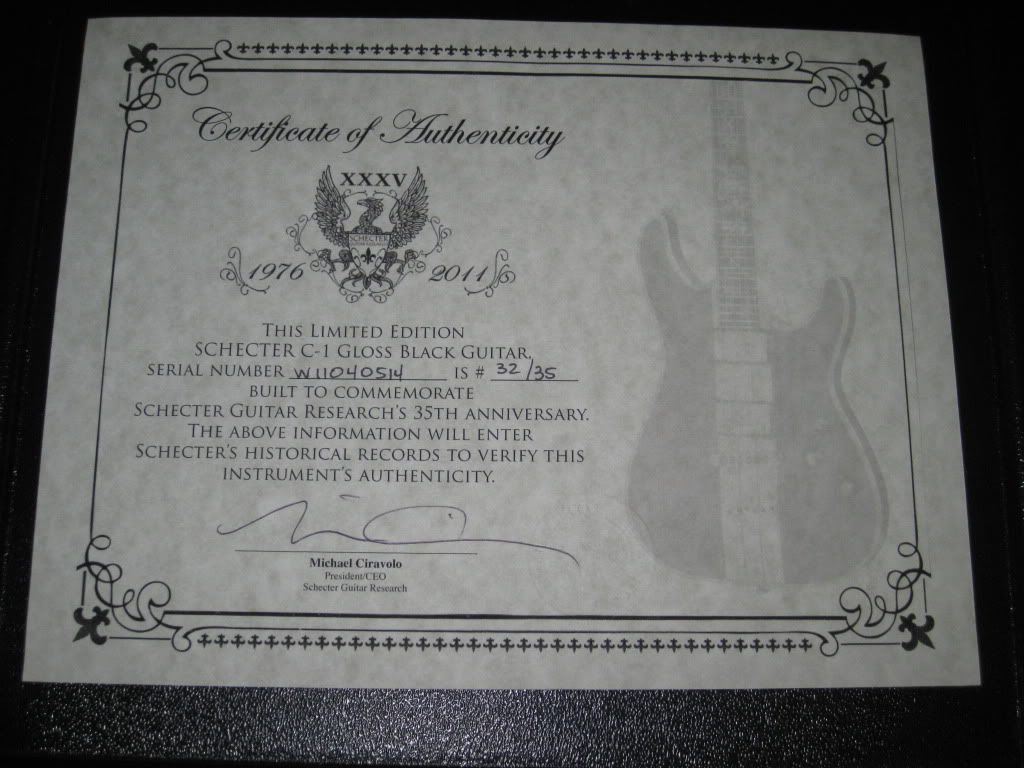 It's a Limited Edition Schecter C1 35th Anniversary in Black. Not sure if the number came out in those photos, but it's 32/35 made in that colour (and proabably around 64 or 65 of the 70 made in total).
It's a really slick guitar, thin and smooth neck that is a breeze to play on. The pickups are what most EMG 81/85's are, only they look nicer. I personally like the sound they produce, so I won't complain, they are loud, and deliver a nice crunch. Body is heavier than most Schecters I've played since I don't believe this was chambered, and it's got solid Mahogany wings and a maple neckthrough, but it's no worse than what I've already got. There guitar itself is quite resonant and sustains like a dream. Overall, amazing looking guitar that plays great.
One last picture with my other Schecter (Lommis 7 FR) and my Firebird.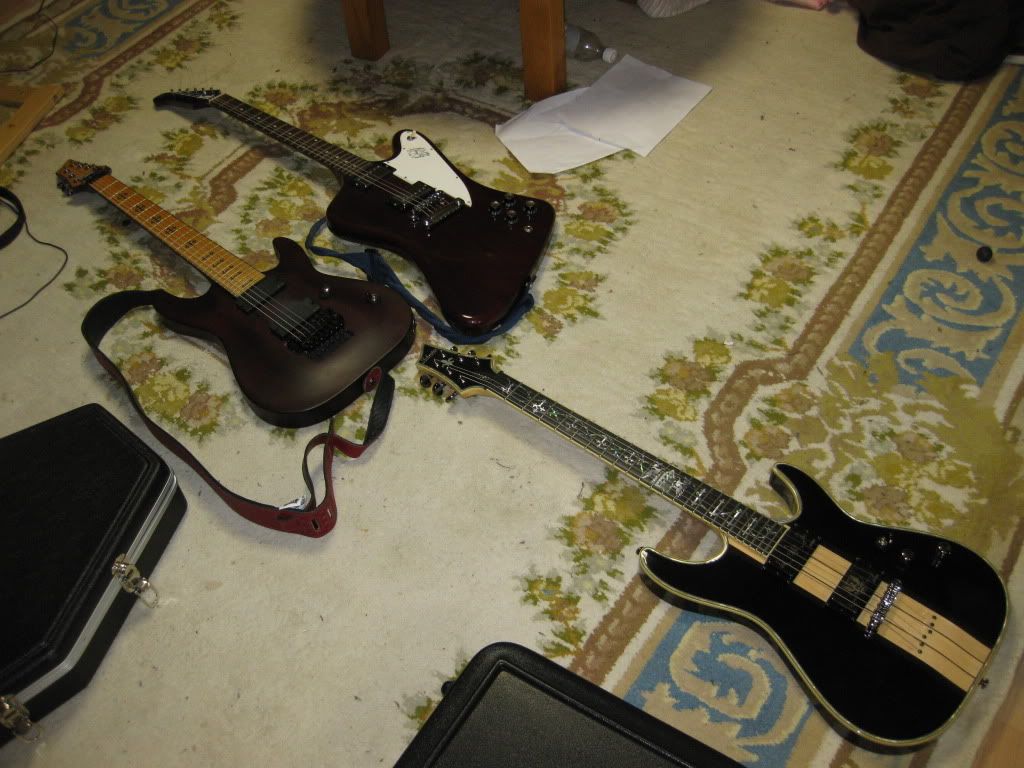 Final note: also got the amp I went for, picking it up next week (Ashdown Fallen Angel

).

Join date: Dec 2011
80

IQ
Needs more abalone.
Happy NGD.

This money you have, where does you get it?
Anyways, HNGD! Not a big Schecter fan (I've tried some really heavy Schecters) but with Mahogany wings and a maple neck thru I bet it sounds amazing.

Your certificate doesn't mention the mass of the abalone on it. Then it's obviously a fake........
HNGD!

Join date: Mar 2009
100

IQ
Too much eye candy for me but beautiful nonetheless. HNGD!
This money you have, where does you get it?
The taxman paid for this, and I'd been saving up for the amp (and the custom in my sig) for over a year.
As for everyone making the obligatory abalone comments, remember, this is a limited edition Schecter, it can never have enough abalone!
Thanks everyone

Join date: Aug 2011
112

IQ
Never been much of a fan of Schecter, but HNGD anyway!


Join date: Aug 2009
100

IQ
That guitar is sexy beyond belief O:
HNGD! Does the case have that "new case" smell? I bought myself the same one and a month later is still smells fresh


Join date: Jul 2009
110

IQ
man ive wanted one of these so bad! i already own a c-1 classic and i couldnt bring myself to buy a guitar thats so similar to one i already own, or else id have one in black cherry!
people stop bitching about the abalone! this inlay has a nice combo of MOP and abalone and its done in a really classy manner!


Join date: Nov 2007
30

IQ
nice. Ido like schecter, they are good for everything.

Join date: Jan 2012
80

IQ
VERY nice. I just ordered my first Schecter. Should be here tomorrow, but it's nowhere near as beautiful as yours. Congrats on your NGD.