ESP Ec100, Dean LTD Run MLs, 90s USA Ibanez

Join date: Nov 2010
10

IQ
Hey guys, I'm normally only on this site for tabs and articles but I figured this is worth a shot here. I am a member of the Dean forum (Berserker829) and I have plenty of references over there on the good trader list. I'm selling a lot of gear to prepare for a medical bill I was hit with. I already have a bit of cash towards the bill so the rest is just backing, out of fear. I would like an ESP Baritone Viper if one wanted to trade that's what I'd settle for, however I consider partial trades. All prices are listed without shipping. I only charge the exact costs and can provided receipts. I ship anywhere in the world. I've shipped to multiple places in Europe and almost every state in the US. If you want a pair of pickups thrown in that you have, I'll install them for free.
The full story is here:
http://www.deanguitars.com/forum/viewtopic.phpp=1426612#1426612
DKMLF sold
The pimp specs:
-22 frets
-Rosewood board
-MOP Blocks
-Single ply binding
-All blacked out hardware
-Sperzels
-Tusq nut
-Mahogany body and neck
-Dunlop Strap Locks
-Thin C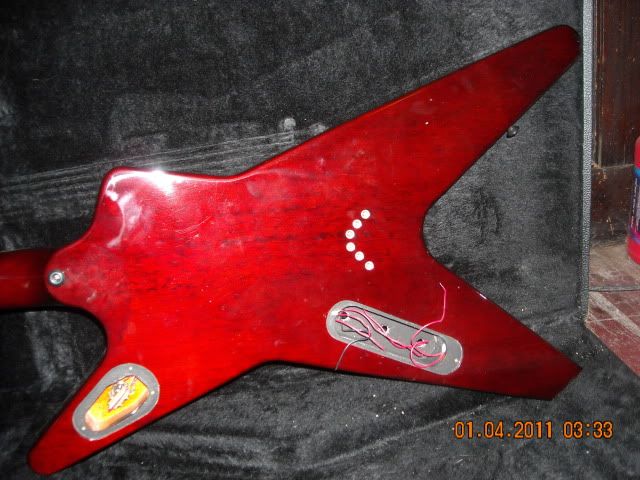 No dings or scratches that I could notice. Comes with case. The back is actually deeper than the pictures show. Asking
$350
.
No pups right now, I can sell both with or without. I have stock pups on hand right now and a Dimarzio Super 3.
The Slime specs:
-22 frets
-Rosewood board
-Abalone Dots
-Single ply binding
-OFR
-Mahogany body and neck (set neck of course)
-Dunlop Strap Locks
-Coil tapped Dimarzio Distortion bridge
-Seymour Duncan 59 in the neck
-V neck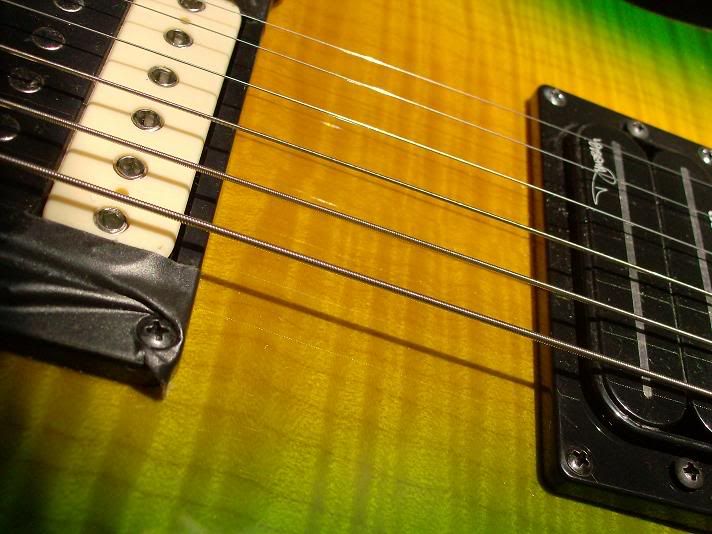 According to a lot of people this is the best looking slime on the board. A few chips and dings, all small but that's how I got her.
Comes with case. Asking
$650
.
USA Custom Shop Ibanez Pamelina Model RG from 1990/91. I finally put strings on her and set her up to play acoustically. This has the best neck I've ever felt on an Ibanez, and I normally hate their necks. No case, no pups, unless you want a Super 3 in the bridge which will be an extra $50. All the original hardware and parts I got her with except for the cavity cover. Missing TRC and bar for trem, never had them for as long as I've known the owner. Asking
$350
.
Here's her features:
-24 frets, feels like jumbos
-Nice grained rosewood board
-Sweet contoured neck joint
-Sweet Wizard neck, thin and fast but not quite a 2x4
-Dodge Black Pearl Paint, from any more than a foot a way it's difficult to tell it's anything but black paint unless under the right lighting. Very Subtle.
- 1 Dimarzio vol, 1 Dimarzio tone, 3 way switch, mini switch
-Black chrome hardware ( even the rings are metal)
-Ibanez Edge Trem
-Shark tooth inlays
The only issues on here are a few minor dings (the worst of which I have photographed, and on one spot the plating has been worn through, again I've photographed it). Here's the info on her:
-24.75" Scale Set-Neck
-Mahogany Body/Neck
-Rosewood Fingerboard
-42mm Earvana nut
-Thin U Neck Contour
-24 XJ Frets
-Sperzel Locking Tuners
-Tonepros Locking TOM Bridge & Tailpiece
-Multiply abalone binding on body/neck/headstock
-Coil tapped Air Norton neck & Tone Zone bridge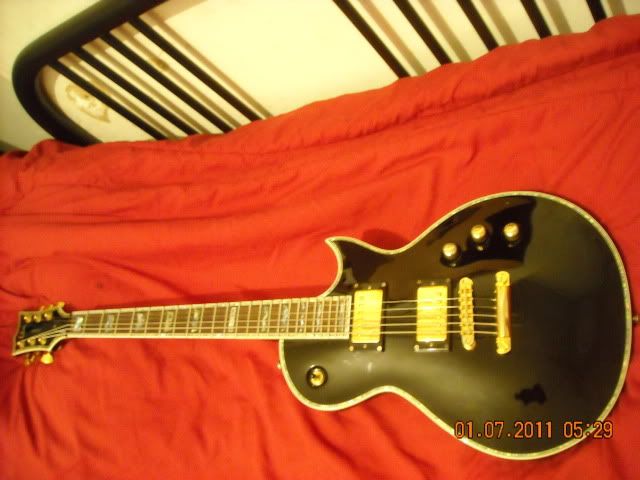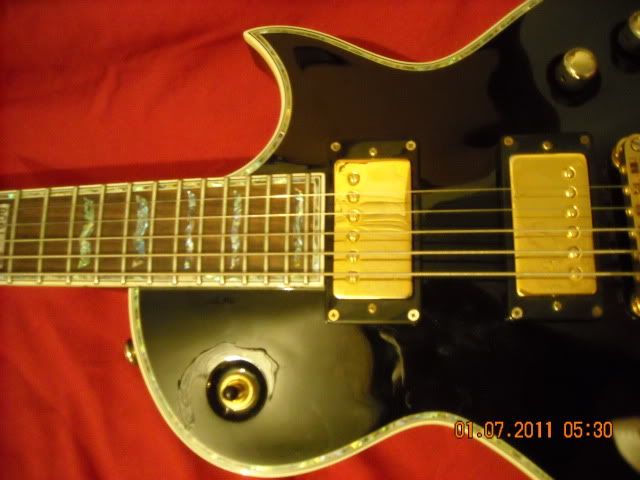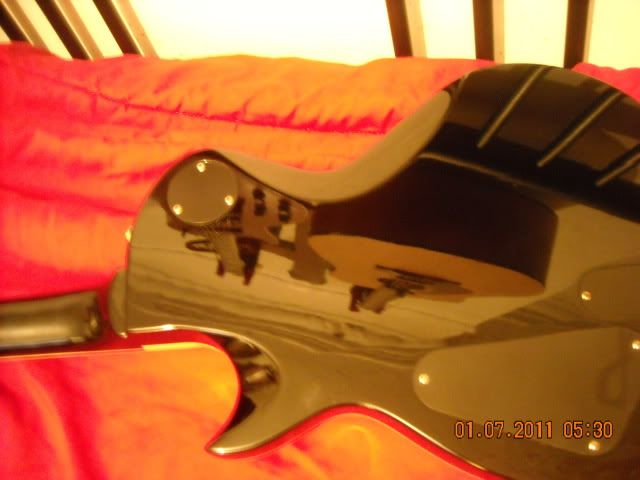 Here is the photos of the issues with her: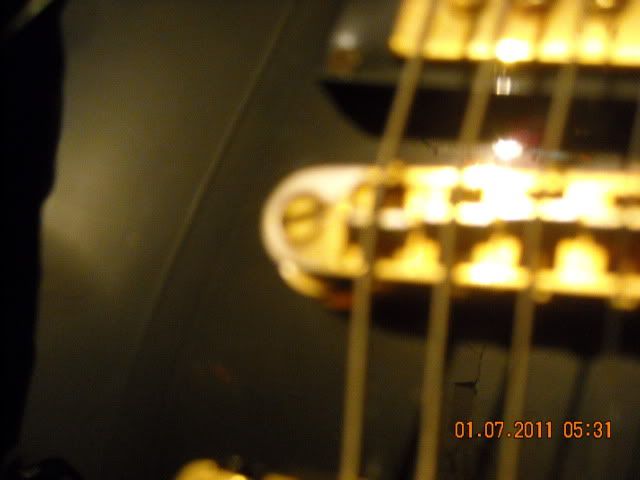 Honestly she plays great so I wouldn't mind keeping her but I HATE the knob configs like this on LPs. I'm looking for $550. I have a hardshell case for her.
If you have any questions, the best way to reach me is at BerserkerInChains at gmail.com... From there we can arrange texts/phone calls.

Join date: Nov 2010
10

IQ
It would seem that I can't figure out how to edit my posts... It's an EC1000 not 100.