Fs Mxr, Maxon, Morley, Korg, Boss pedals,
i am selling my entire pedalboard (the pedals, not the actual case)
all pedals are in excellent condition except the maxon, the case is a bit battered but works completely fine, pots arent scratchy and it sounds perfect.
Here are the pedals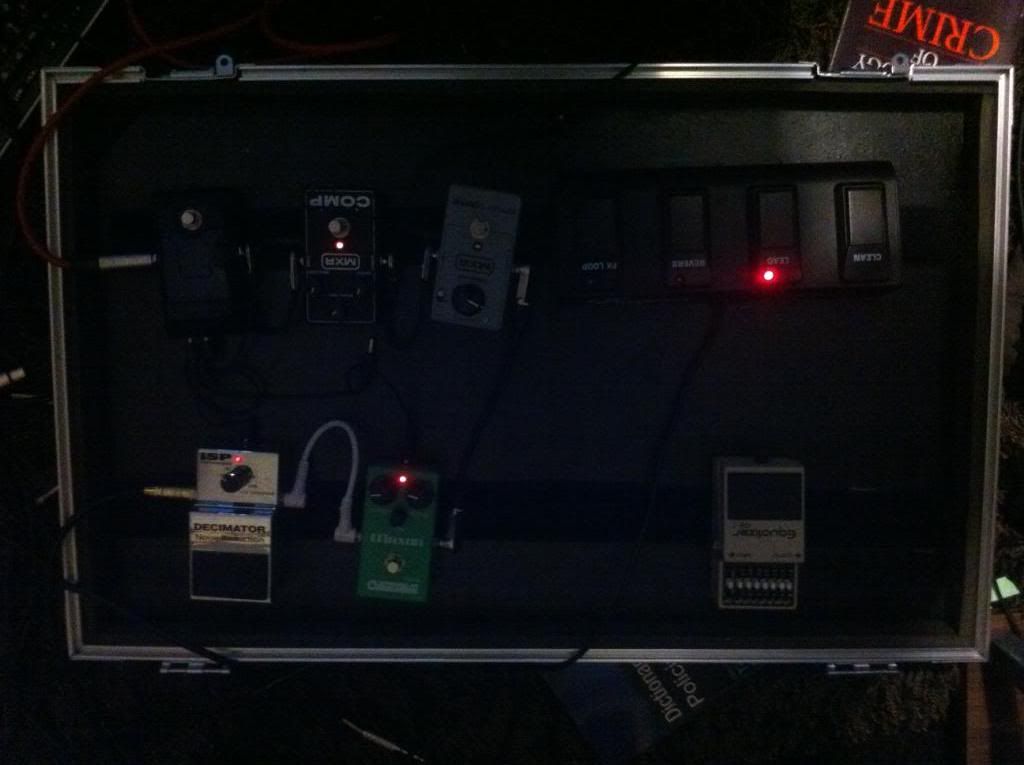 and the prices;
Korg pitchblack - £35
Boss ge7 - £50
Mxr super comp - £40
Mxr smartgate - £75
Isp decimator - £85
Maxon od 808 - £70
Morley power/volume wah – £50
assume that i dont have the original boxes, i need to check the loft, the mxr smartgate definitely has its original box (its sitting infront of me)
postage is £1 flat rate, regardless of how many pedals you buy, i can offer a small discount if you buy multiple pedals

Join date: Dec 2006
80

IQ
will take the Korg if it's in good condition?
yeah its in perfect condition, pm me your address and i'll send as soon as i recieve paypal, i should also add that it would be paypal gift, you can get full protection if you add 3%

Join date: Dec 2006
80

IQ
Postage Is £3, I Under-estimated How Much It Would Cost To Send
pitchblack is sold

all prices are ONO so send me your offers!
i have found the original boxes for all the pedals except isp decimator, morley power/volume wah and mxr super comp,
the boss ge7 comes with all the manuals and stuff and so does the smartgate, the maxon's original box is empty
This setup is perfect if you want to djent
http://www.youtube.com/watch?v=uF8hBHok2xI
everything is the same except the compressor, and i find the super comp to perform perfectly

Join date: Feb 2008
270

IQ
Interested in the maxon.

Trades atall? I got a Boss HF3 and an Electro Harmonix Micro Q-tron if so?

Cash with one of those?

Luke
im sure theyre amazing pedals but unforunately im going digital so im just accepting cash, if i wasnt i wouldnt sell the maxon as its a beast

Join date: Feb 2008
270

IQ
no worries mate

why are you going digital, may I ask?
need to start recording at night, therefore i cant mic a cab, so i might aswell go digital
Boss GE 7 is sold,

only the smartgate, volume/wah and the super comp left, these are sick pedals so i expect them to go quick