NGD Carvin DC800...koa...walnut...yum
Tried to find a good angle for these outside shots.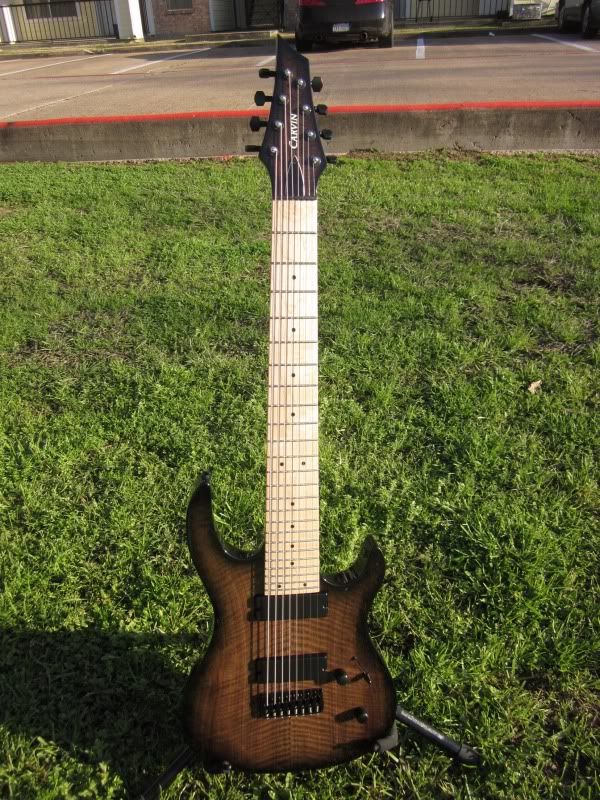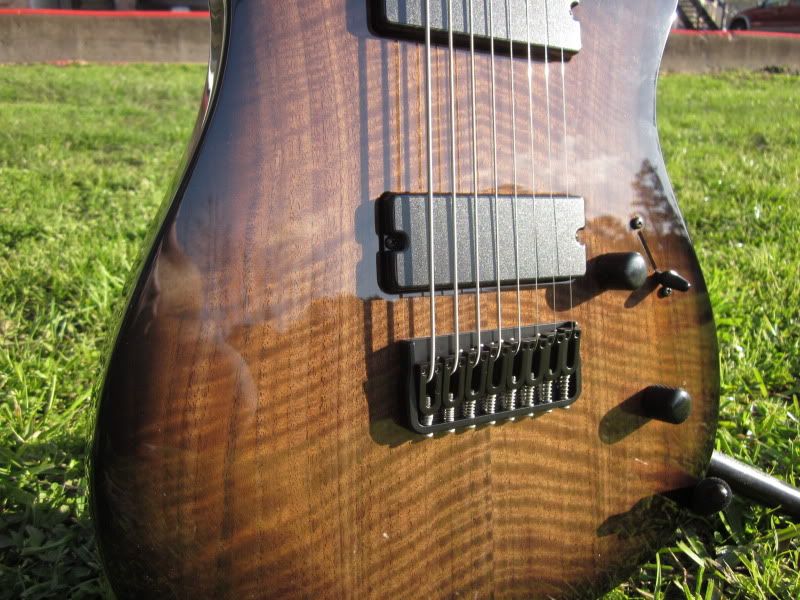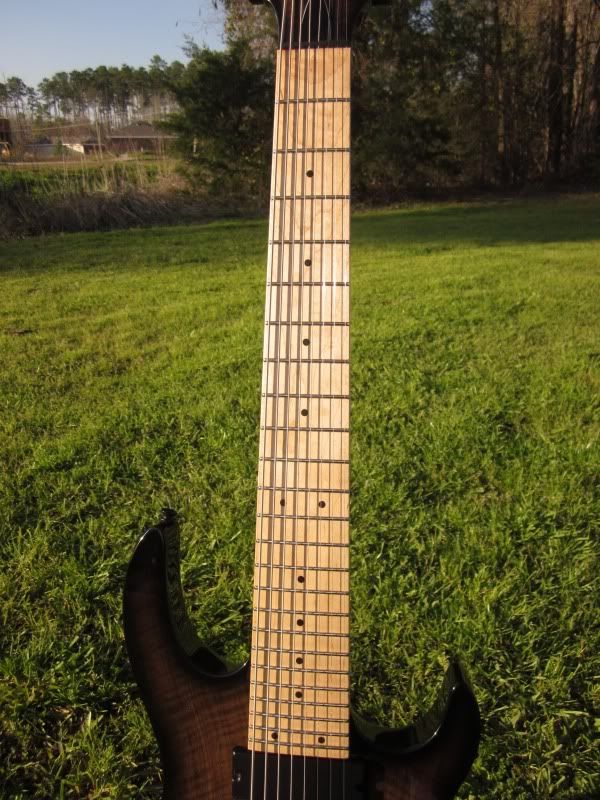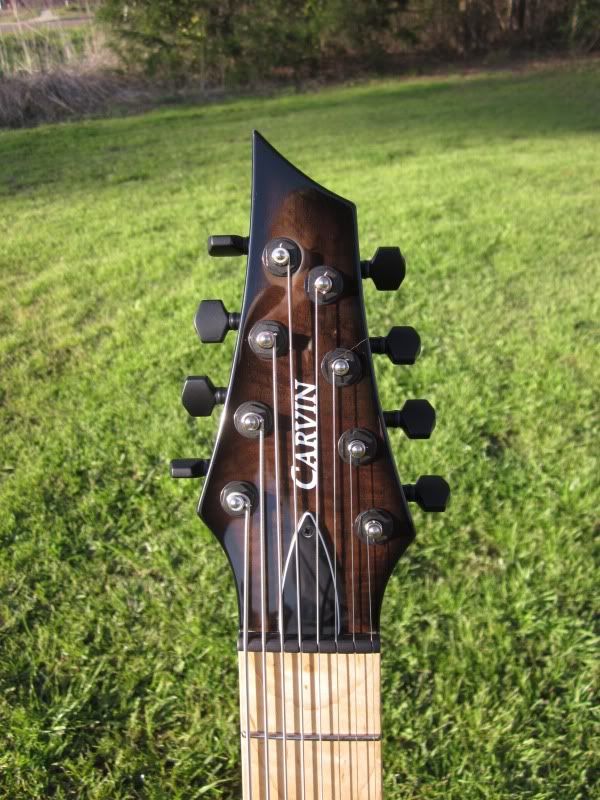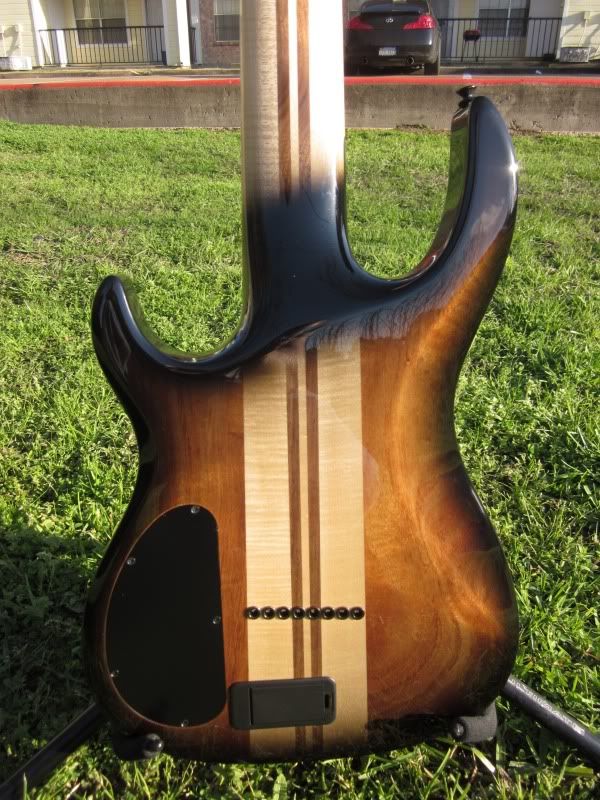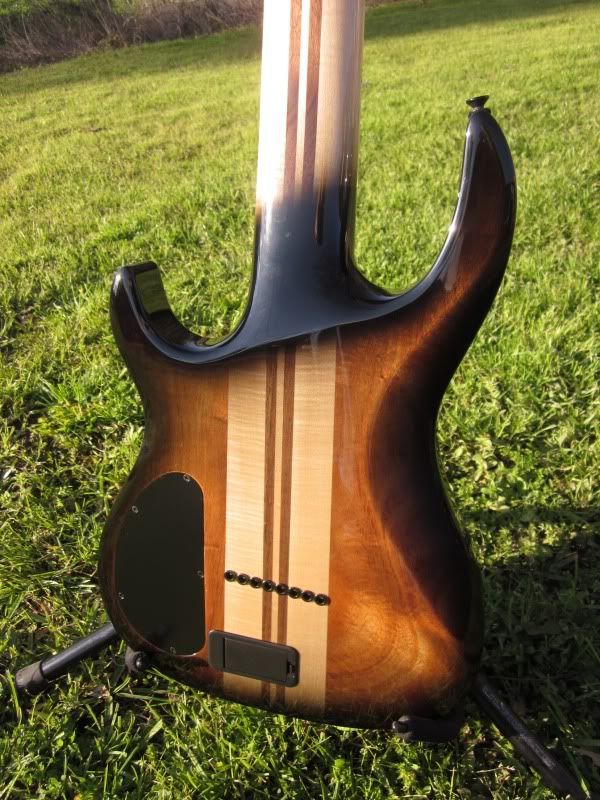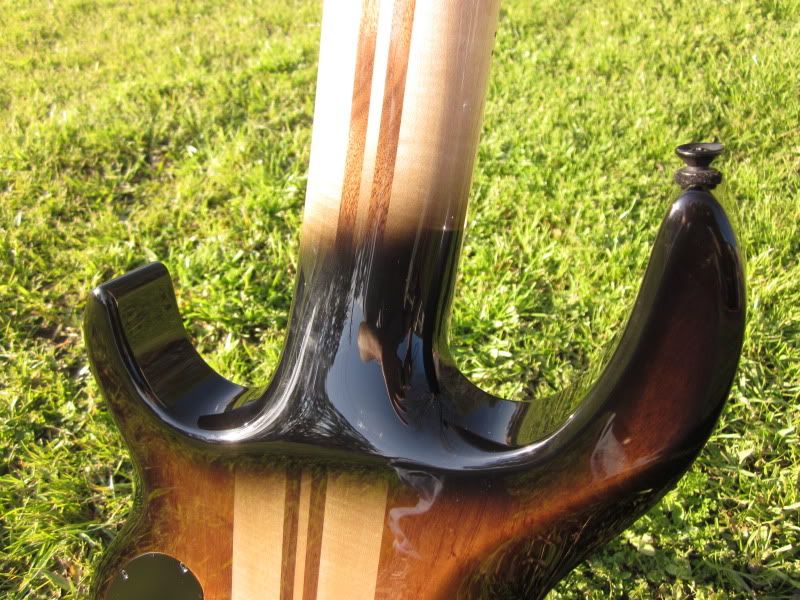 Review:
So far, I am absolutely loving it, even more than I expected! I've played two 8 strings in my life and those were my old intrepid, which was a HUGE beast and weighed like 11-12 pounds, and the other was a schecter omen 8. Not quite as big as the agile, but still a beast. When I first saw the box for this one, I was wondering if they had sent the wrong guitar!! This guitar is MUCH smaller than I was expecting! It only weighs 8.5 pounds. The neck is very thin too, definitely the thinnest of any guitar I own. I was expecting more of a rounded C shape like what's on my bass, but is this much more like an old washburn 7 string I used to own. For whatever reason, the 27" scale feels shorter than my 26.5" schecter blackjack. Don't ask me how that works…
When I ordered this over the phone, I had requested a thin burst on the top and back so as not to cover up too much of the beautiful wood! I also requested a darker colored walnut top, and there was no upcharge for any of these requests. The indoor shots of the top are a better representation of its tint than the outdoor. What I had in mind when I asked for a darker top was not really a flame figure but rather more of a swirly chocolate character, but I didn't tell them that. I really didn't want to spend another chunk of change asking for a specific top.

And I love how the neck ended up being partially flamed when I didn't pay extra for that!
Overall, this guitar is very easy to play on. It's not intimidating at all! The first time I saw my intrepid, I started laughing at its size, and at times it was a bit menacing. This one feels about the size of my Schecter c-1 classic. I haven't plugged it in yet, I'm just enjoying the hell out of how awesome it sounds unplugged!