New Guitar Day - Vintagesque contents.
Well, the big day is here. My Roadworn 60's strat came in. I ordered it in, yes. It wasn't one that I played on the floor to go with, so... that was my carnal sin of the day.
In anycase, I opened the box, took it out and found it to be almost perfectly setup and in tune and intonated. Straight from Fender... I was pretty shocked. My only complaint: the fret ends feel a little on the rough side. They feel a little sharp, so if that continues to be an issue, it'll find it's way to a shop for a fret set-up.
The tone? I'd love to tell you, but I only have an AC-30 and a Kustom III and neither are appropriate amps to play at this hour. If it's anything like the one I played at GC a couple years back, it's gonna sound NICE. Pics: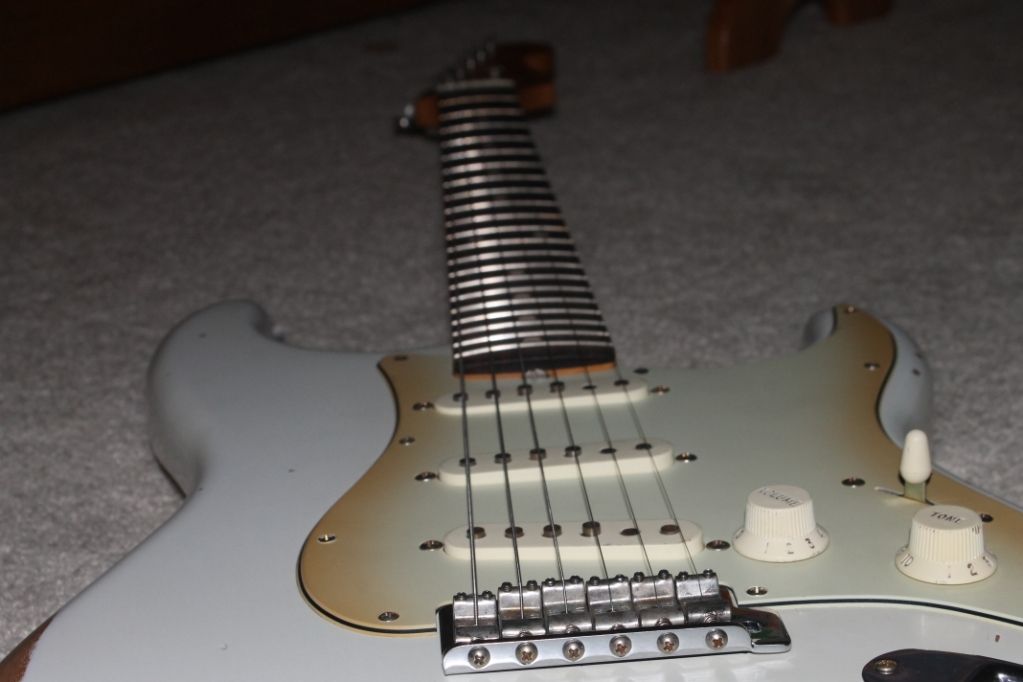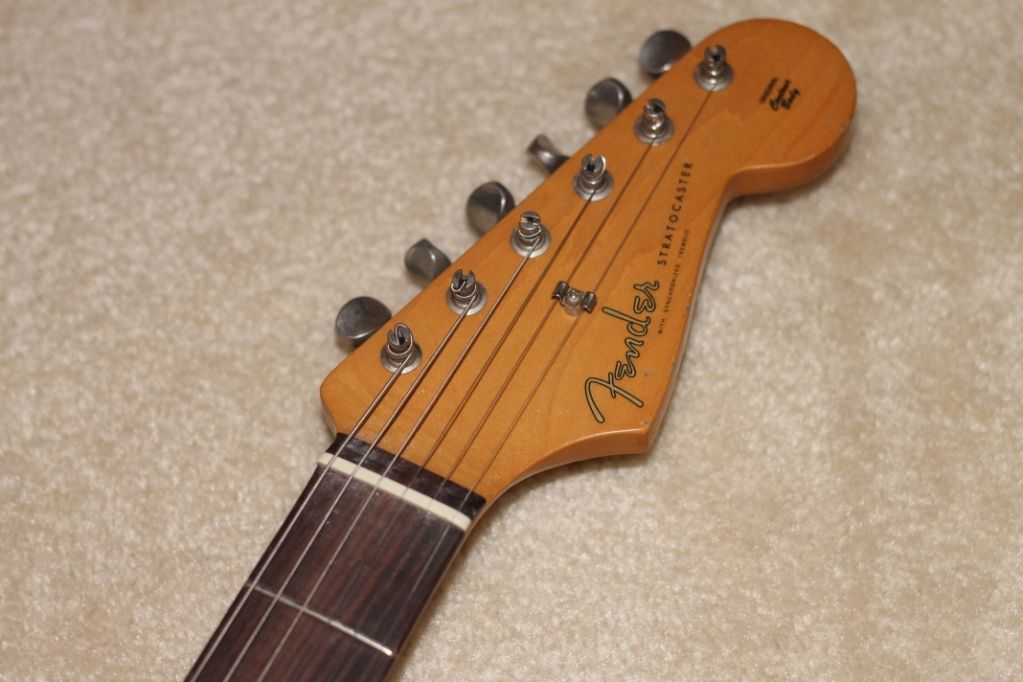 I also found this pickup in a gigback in the basement. Totally forgot I had this, I gotta get it in my P-bass special
Actually, I should see how it sounds in the roadworn.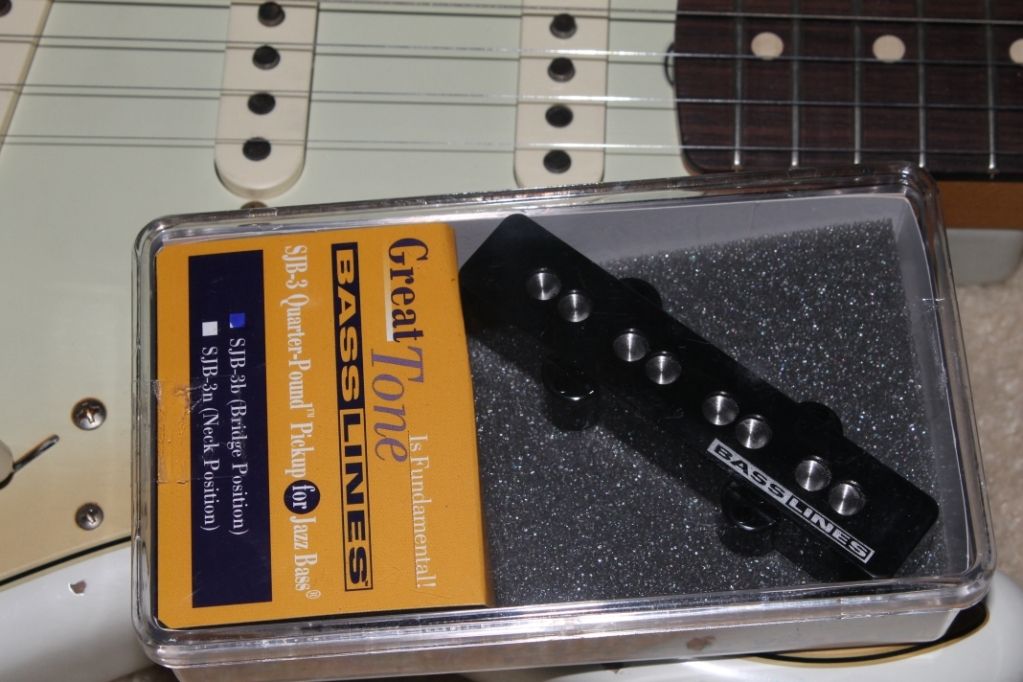 Looks purrdy

HNGD! Is that the model that has a heavier relic-ing?

Join date: Feb 2011
70

IQ
Join date: Nov 2006
1,108

IQ
Congrats on the new Fender. Paying someone to beat up your new guitar isn't for everyone, but for those who can't afford to spend $20k on the real thing, I guess it's the only way to go.

Enjoy!
I always cringe at the thought of an artificially "roadworn" guitar, but then I see one and I want it.

Love the pickguard too! HNGD!
Thanks, all.

Thinking about it: my Squier VM Thinline actually had cleaner fret ends than this one has. I'm'a little disappointed in it. It's not terrible, but it is noticeably coarser than my VM was. Luckily, unlike the VM, this doesn't have any dead frets (The VM, out of box, had a dead fret at 12 on the G string).
Update: problem #2 encountered with the Roadworn series: the bridge is apparently set up to be "floating" out of the box. That is something that I absolutely hate. So, I guess I have to take a screwdriver to her WAY sooner than I would have ever thought. Ah, well. It's setup for anyone, how would the Baja factory know I don't like my strats with a functioning tremelo?

Join date: Mar 2007
40

IQ
Pickguard is a little too much for me but cool guitar overall.