Guitar advice from some niggas with experience ha
Hey I'm trying to up my guitar skills. I don't want to be a guitarist who only plays other people's stuff. I want to eventually play my own original material. I don't like reading from tabs because If it's a more complex song I don't know what I'm really doing I'm just memorizing what to play and have no idea how one would come up with something like this. For example I learned how to play blackbird from tabs oand I can play it,that's no problem, but I hate not knowing in depth what I'm doing or how the artist came up with it. Im guessing to be the guitarist I want to be I'll need to learn music theory. Does music theory help you become better at creating your own material? I've also looked into lessons. The lessons I've found and asked about basically work with the teacher asking for songs the student wants to know and teaching them the songs. Is this really a good way to go about it? I figured that the right way would be to show the student all the open chords, bar chords, scales etc. Would be better so that when your learning a song you want to learn from the teacher you'll somewhat be familiar with chords already. Because I'm not sure of this way of learning guitar I was thinking about taking classical guitar lessons. I like ome classical pieces and wouldn't mind learning. They teach classical starting out with all the foundation, and techniques, etc., right? There's also this guitar website that I found that's amazing it's called justo guitar.com and it has beginner and intermediate courses that show all these things that rant just in the style of jumping in songs and explaining everything in it, the only thing about being self taught is that is one way, if you have questions well there's nothing you can do and it'd also be nice for a teacher to point out bad posture, or technique. Is leaning classical worth it? I just want to be a good overall musician so that when I want to come up with my own material I'll be able to. I'd love to come up with something like this song, great song if you don't know it.
http://www.youtube.com/watch?v=YdqT3MDAG2w&feature=youtube_gdata_player

Join date: Aug 2009
20

IQ

Join date: Jul 2006
60

IQ
I love this song and this band

Join date: Mar 2011
20

IQ

Join date: Oct 2007
70

IQ
1) Delete this thread
2) Repost in appropriate forum (look down south)
3) Use paragraphs and more periods
4) Don't advertise other sites on UG


Join date: Nov 2009
110

IQ
and dont try to act like a "G" by writing niggas in the thread title PLEASE!
thank you
Last edited by Metallicuh at Mar 6, 2012,
I have a book for you.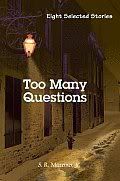 Oh my lord... I was only kiddin around and by no means trying to act like a "G" it's not like I wrote ****** there you like that!

Join date: Mar 2009
80

IQ
Oh my lord... I was only kiddin around and by no means trying to act like a "G" it's not like I wrote ****** there you like that!
Was any of that supposed to make sense?
ok dude, i'll try to answer your question haha...i see what you're trying to learn here is how to compose your own shit and lemme tell you that i'm not an expert in music theory, i barely know any haha, not to say it doesn't help but learning other peoples songs is a good way to familiarise yourself with composing your own tunes.

Back when I started, you know I had the same question, wondering how these guys wrote kick-ass riffs thinking you know its gotta be this algorithm, but thats not the reality of it. Playing along with your favorite artists can actually in a weird way bring you into their mindset and you develop an instinct. Ask any lead guitarist about their infleunces, and if they're decent enuf, if you were to jam with 'em, you might be able to hear those influences because they have that instinctual feel, like Van Halen would play it this way, etc...

Lemme be honest here, there's only so many notes on a guitar, so what seperates the notes that you play from the notes someone else plays? your instincts, and where do your instincts come from...at least for me they've come from my influences. Some guys are born with those instincts, they're very lucky, but that doesn't mean that you can't pick it up either.

So hang in there, keep practicing and keep learning your favorite songs, learn the Beatles catalogue if you got the time and you'll start to get a grasp and find out for yourself what sounds good to your ears.
Join date: Jan 2005
616

IQ
Sell your guitar, become a rapper.