meat eaters, stop lying to yourselves

Join date: Sep 2011
30

IQ
you kill for pleasure. you're terrified of death yourself, believe you personally deserve protection for your life for being born human and most likely white, yet sentence other animals (you are currently an animal, by the way) to something as final and unknowable as death. to taste it. even if you play the health argument, overeating meat is ridiculously unhealthy and that's what the vast majority does. shit, even killing thousands of things in your life to maybe live a few more years? great moral argument.

So the next time you feel some patriotic spurt and feel like singing America (or any other self righteous western country) **** YEAH while simultaneously clapping yourself on the back for being part of such a great society, don't. You are literally evil. :\

Join date: May 2008
20

IQ

Join date: Nov 2008
56

IQ
You are worse than militant atheists.
Currently an animal?

So it's possible for me to become a mineral?
I think I'll have a blue rare steak with some red whine.

Join date: May 2010
40

IQ
This thread is deprived of meat, here ya go.

Join date: Oct 2009
30

IQ
you kill for pleasure. you're terrified of death yourself, believe you personally deserve protection for your life for being born human and most likely white, yet sentence other animals (you are currently an animal, by the way) to something as final and unknowable as death. to taste it. even if you play the health argument, overeating meat is ridiculously unhealthy and that's what the vast majority does. shit, even killing thousands of things in your life to maybe live a few more years? great moral argument.

So the next time you feel some patriotic spurt and feel like singing America (or any other self righteous western country) **** YEAH while simultaneously clapping yourself on the back for being part of such a great society, don't. You are literally evil. :\
ITS JUST SO GOOD!!!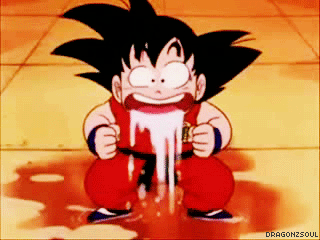 Join date: Jan 2008
40

IQ
Of course we're animals. Animals hunt animals for food. Lions, tigers, bears (oh my!) do it. so it must be okay.

Join date: Sep 2006
30

IQ
How can someone with a Sunny name be such a f
u
cking pussy :/

Join date: Jun 2006
30

IQ

Join date: Dec 2008
160

IQ
I don't kill it. I just eat it. It tastes good.