Suggest a pedal!
So, I'm hankering for a new pedal right now. Even though I've purchased two pedals in the past two months. You know how it is. PAS (Pedal Acquisition Syndrome).
Anyway, here's my current rig: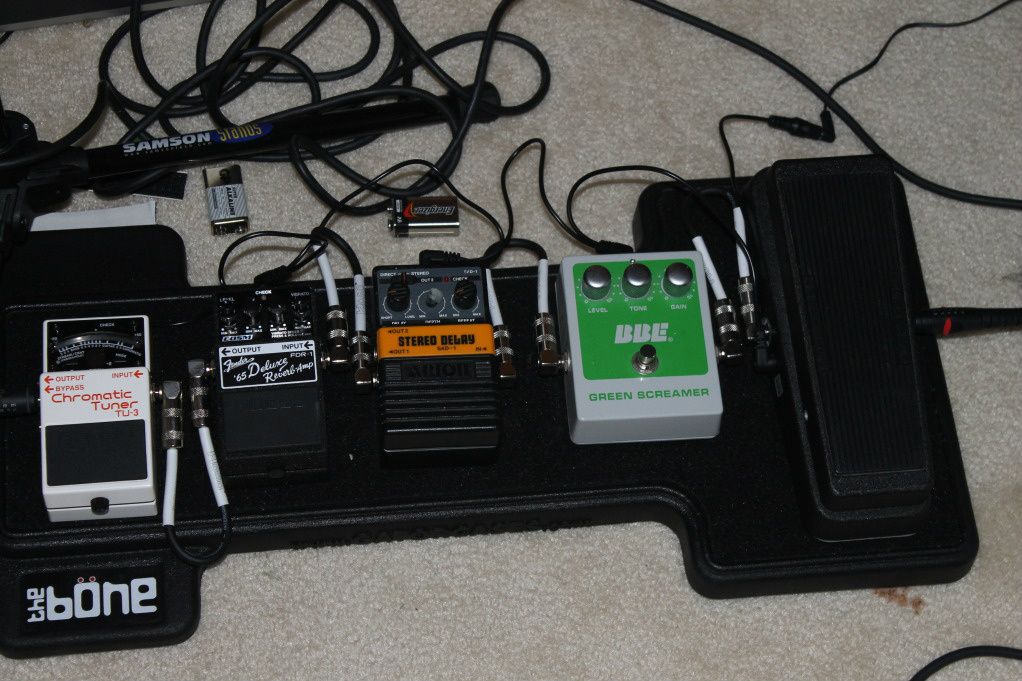 I play single coil Fender style guitars (strats and teles) through this to a Vox AC30. I play a lot of singer/songwriter and kind of classic rock and/or country type stuck (think Tom Petty, Bruce Springsteen, Bob Dylan, Damien Rice, Fionn Reagan, Griffin House, Deirks Bentley type stuff)
I've been thinking about either an MXR Phase 90 or a Small Clone pedal to tag on. What effects do you guys think are necessary beyond what's pictured?