Telecaster build Finished *warning large pictures*
so I decided a little while back to build a guitar. Now i really wanted to get a single coil sound since i only had my SG and just couldn't nail that single coil sound so i built myself a telecaster. The specifications are 2 piece swamp ash body, 1 piece maple neck(this i bought from mighty mite), tonerider vintage plus tele pickups, vintage style fender ashtray bridge and brass saddles and tried to do a slight burst finish on the top. tell me what you all think here are some pictures of the guitar and some with it next to the cab i built as well.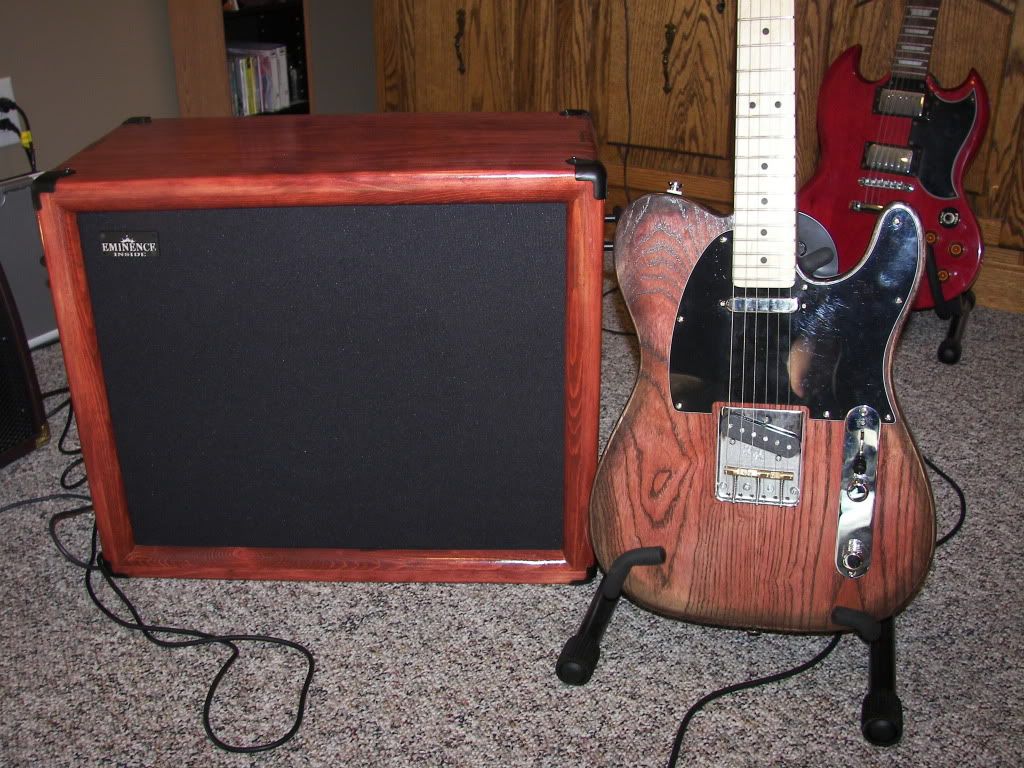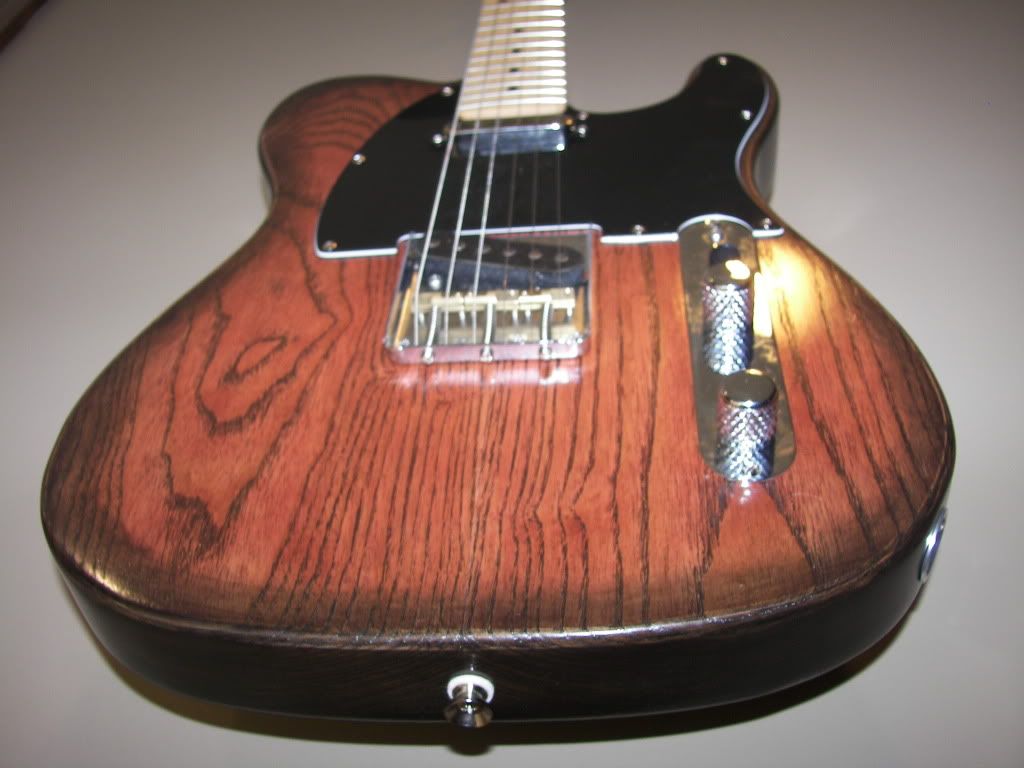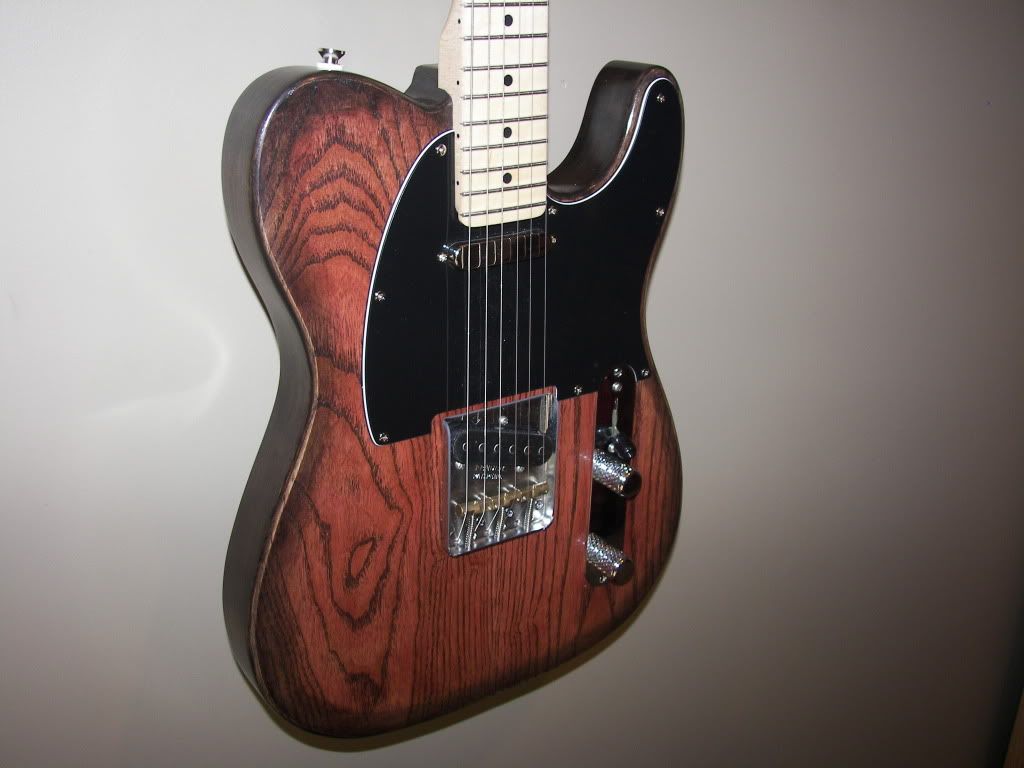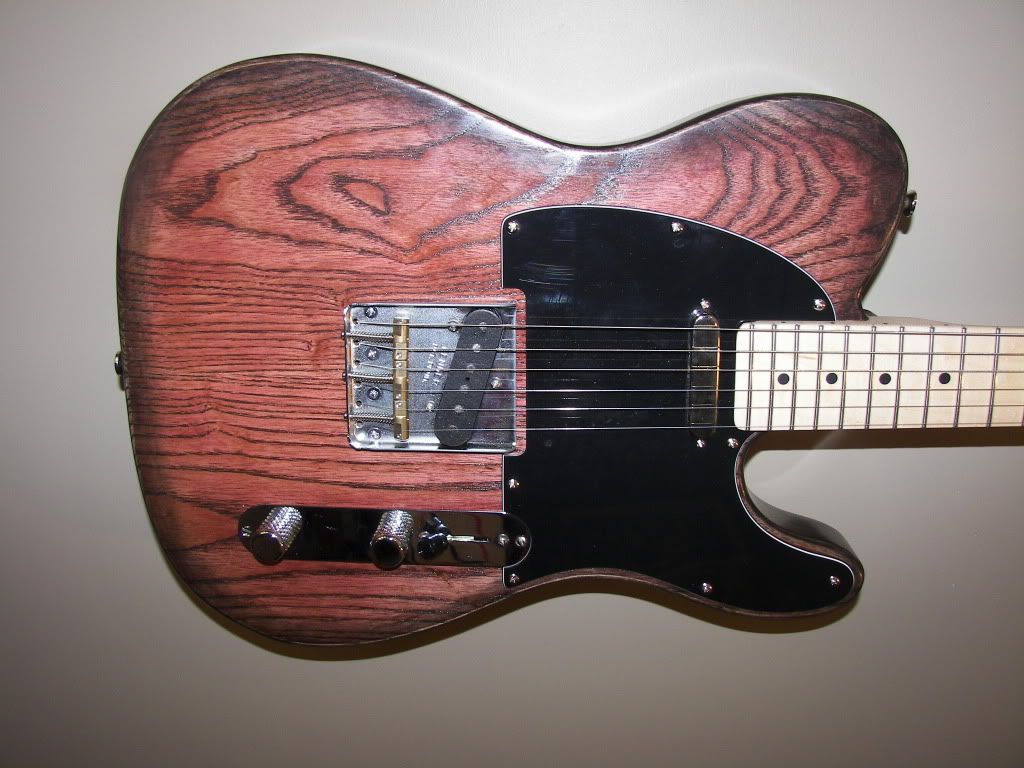 Join date: Dec 2007
26

IQ
Thats a pretty beautiful top on that guitar right there
thank you very much there is no top on the guitar just the swamp ash grain. i put down a coat of black and sanded back to pop the grain lines then 4 coats of a red that stain i made and then about 7 of poly clearcoat.

Join date: Feb 2012
40

IQ
that swamp top looks delightful
DAT GRAIN