Nostalgia Thread!
Nostalgia kicks us pretty hard. I was watching cartoon network at my little cousin's house yesterday and the little dude was watching cartoon network. and wouldn't i know it, DEXTER'S LABORATORY WAS ON! havent seen that shit in years!! so, as my cousin was reaching for the remote, i gave him the dont-you-****ing-touch-that stare and we happily watch 2 glorious hours of dexters laboratory and his attempts at keeping deedee away. So, that was my reliving of my childhood as a 1991 child. Is the 90's old enough to initiate nostalgia? At the pace modern technology and society progresses (and the state its currently in..), I say hell yeah.

So my friends, remember those good days when we were taking huge steps towards modern technology? those days when you'd spend hours trying to beat Misty after picking a Charmander (i personally picked squirtle) in pokemon red/blue? When Saturdays were the only time you'd wake up early by yourself to watch Spobgebob, YuGiOh, Pokemon, Looney Tunes, Speed Racer, and the Pinky, the Pinky and the Brain Brain Brain Brain Brain Brain? Powerpuff girls? DRAGON BALL? That story about how Will Smith's life got flipped turned upside down as he took a minute while we sat right there, he told us a story of how he became prince of a town called bell-air? Teenage mutant ****ing ninja turtles (both cartoon and live action. remember the one movie about the ooze canisters?). Tootsie Roll pops? CD-Players? MD-Players? And just as a personal favorite and a bit of a nerd, the Final Fantasy 7-8 games???

So, I was a 90's child and grew up to this sort of stuff. Yeah, some of it is still around like Spongebob, Pokemon (i think they have like, god of pokemon and alien pokemon now? wtf?) but it just isn't what it used to be.

Im sure we've got people of all ages and from all over the world on this site. Hit each other with some nostalgia! Doesn't matter where or when it was around, just shout'em out!

Join date: Jul 2011
20

IQ
Is the 90's old enough to initiate nostalgia?
Considering it's all this generation's been talking about for oh, the last 5 years, I'd say so, yes.
How about that Doug?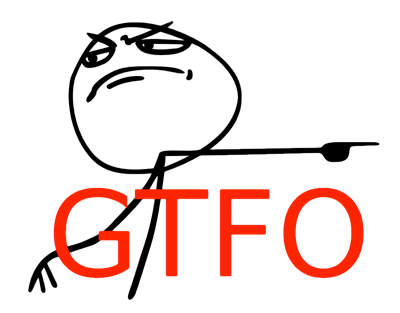 Join date: Nov 2009
300

IQ
Was playing some old PS1-2, and gameboy advance games the other day.

Join date: Nov 2007
125

IQ
How about Disney's Recess. The original power rangers. Kratt's Creatures (TVO). And though I never listened to music 'til I was 12 or so, Treble Charger has the most nostalgic songs of life.

Join date: Mar 2006
147

IQ
Oh look this thread again.


Stop being fags, guys.

Join date: Jan 2010
30

IQ