New Job For a Cowboy Album Coming out
Job For A Cowboy ''Demonocracy"
Out April 10, 2012
Returning with their strongest line up to date and armed with 'Demonocracy', nine tracks of seething aggression and potent disgust, Job For A Cowboy have never sounded hungrier.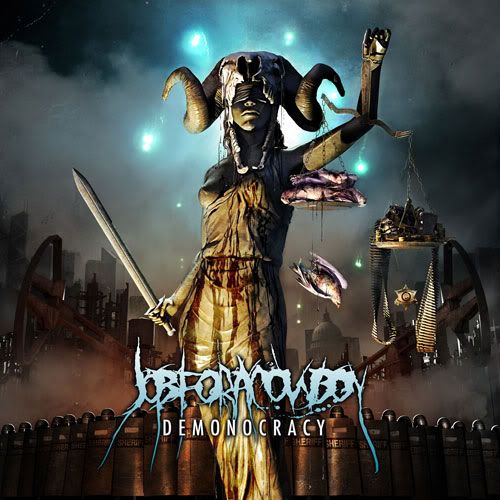 Demonocracy roars to life it is wholly evident that this is a far tighter, meaner, and more musically accomplished beast that takes their signature sound to the next level. From the abrasive blast of opener "Children Of Deceit" to the disconcerting strains of "The Deity Misconception" or the brooding, epic closer "Tarnished Gluttony" everything is drenched in equal parts misanthropy and naked rage, and from start to finish they hold the listener by the throat.
Official JOB FOR A COWBOY:
http://www.jfacmetal.com
http://www.facebook.com/jobforacowboy
https://twitter.com/#!/jfacmetal
Last edited by ozzman619 at Mar 22, 2012,
April 10th is going to be a good day, I get this, and get to see ASP, Carnifex, Conducting From the Grave AND The Contortionist.... yes.

Join date: Mar 2012
10

IQ
I want to listen something new so I am also waiting for this.