NAD: Engl Content
My amp supplies were running low... so... I got these nifty boxes:
I wonder what's inside???
Hmmm....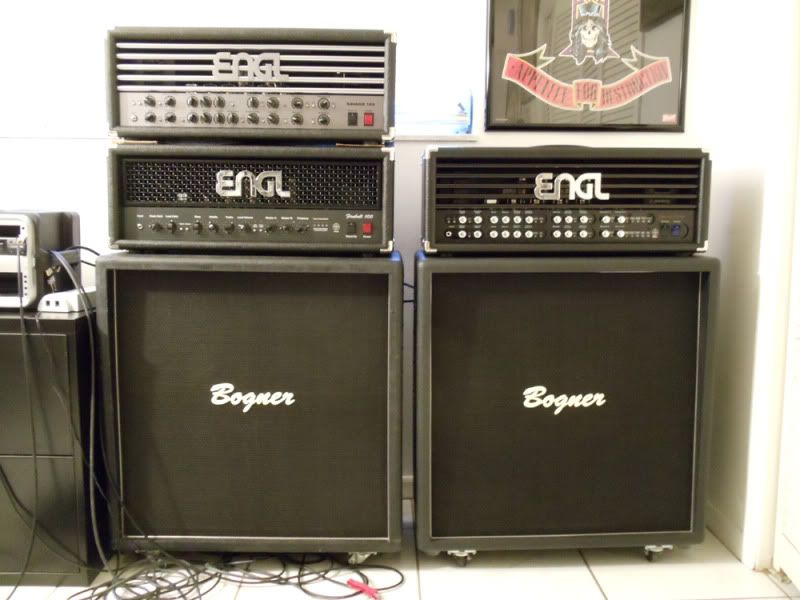 All brand-new 2012 Engl Special Edition EL34, Savage 120, and Fireball 100. Can you say "metal"?

I just got the Fireball and Savage today... received the SE last week. I've been busy. I'll just post a few quick random thoughts here and do a more in-depth review later. I've owned the the SE EL34 and Savage 120 before, and for the most part everything is mostly the same. They both still kick-ass for most any kind of metal. A few quick differences from my earlier 2009 models (I did a review of the SE and Savage 120 a few years ago, which are still posted here on the forum if you use the search function):
SE EL34: More gain, especially on channel 2 & 3. Channel 1 & 2 seem louder overall then before. Much less noise than my previous SE (but this just could be due to the preamp tubes). Still an absolute monster and can cover just about any tone imaginable. Two great high gain channels that cover all your metal needs. Definitely the most versatile of the group.
Savage 120: First off, the Savage has a new, and much bigger than before output transformer. It's looks identical to the output transformer in my SE EL34. Great move Engl! This Savage 120 has more volume, more ass, warmth, chunk and good bit more gain than my 2009 model. Also there seems to be a bit more low-end on tap even w/o the depth boost on. My old Savage was run thru a Mills Acoustics Afterburner 4X12 for a little extra low-end kick... this new 2012 Savage does not need that at all. Most likely due to the bigger output transformer. (See pic below). Also the front panel and logo are a dark-metallic gray color... looks much better than the older version IMHO.
Last, but not least...
Fireball 100: This is the amp the Powerball should have sounded like. The Fireball has full-sized 100W output transformers, not the Playschool under-sized transformers found in the Fireball 60 and Powerball versions 1.0 and 2.0. The amp does clean and kill with ease. Mid-gain crunch really isn't it's strong point... but with the gain up on the clean channel you can get some very decent crunch tones. Clean tone are great... and on par with the SE clean channel. The lead channel is the big selling point here. Plenty of gain, bass, and tight-tight-tight bottom end. Engl bills this as a darker/smoother sounding amp... which maybe I agree with to some small degree it is... but it's plenty bright, cutting, with more than enough high-end and upper mids so solos stand-out, and downtunes rhythms don't run all together or get turned in to a big sloopy, muddy mess. Chug away and still have your solos cut. Great modern metal tones in this box. The mid-boost button works as advertised and it like kicking on a good mid-boost Tubescreamer-like pedal. Great for solos. Just really a great amp, and the best bang for the buck of the bunch.
Enough ramblings... more pornz: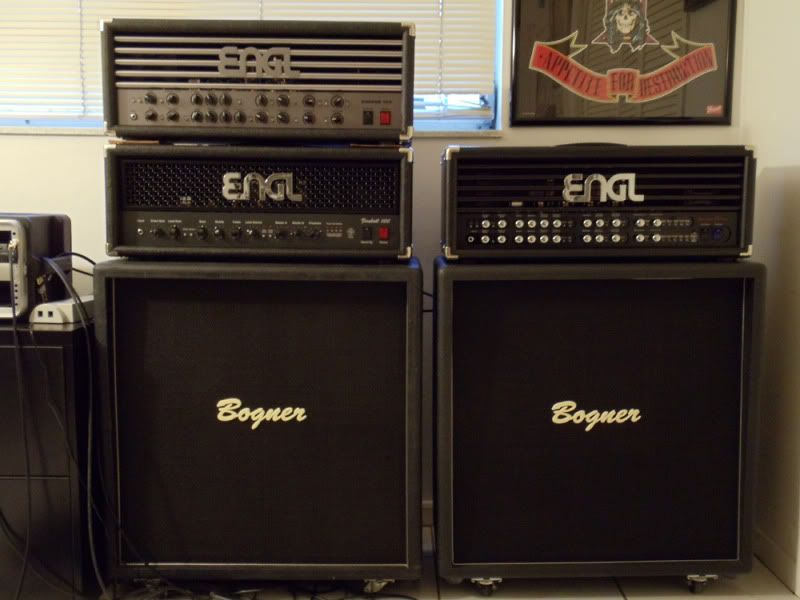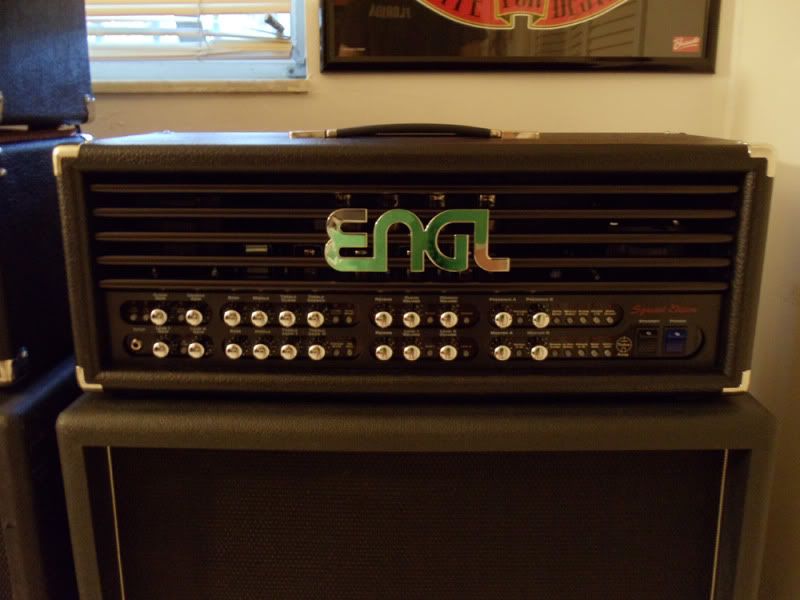 New Savage 120 output transformer:
Finally, a group pic: