NGD, need help identifying

Join date: Apr 2010
40

IQ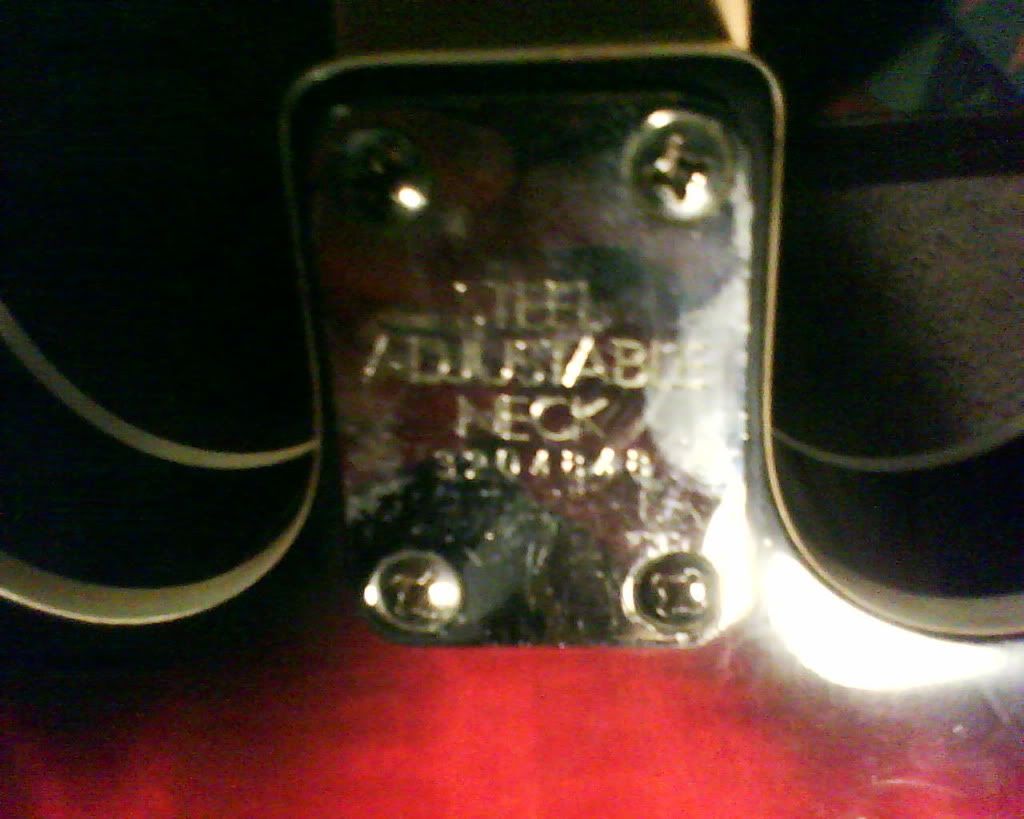 Shitty pictures, I know. My camera cable is currently broken and I have no way of getting pics from my camera onto my computer, these were taken with a cellphone. The first pic is from craigslist.
All I know about this guitar is that it is supposed to be a gibson copy,
Any help in identifying this would be great.
Last edited by cal1fub3ralle5 at Mar 27, 2012,
what's it say on the headstock?
Join date: Nov 2007
470

IQ
It would be more helpful if you took pictures of the headstock as well or anything that could help identify it like such as a name somewhere.


From what you have there, it could be something similar to a 'Matsumoku factory' Japanese copy guitar. They often put "steel adjustable neck" on their neck plates. I think they're more known for making Aria guitars IIRC.
Yeah, I was going to say Aria/Matsumoku. So it could be Aria, Washburn, Vantage, Westone, Hondo... Most likely Aria or Hondo though.

Join date: Apr 2010
40

IQ
Thanks for the replies. There isn't anything written on the headstock or anywhere else. I'll try to take some better pics though if i can.