Fender amp for metal?
I was at guitar center the other day purchasing some pickups and as I'm browsing around, I hear some dude fiddling around on an amp, and it sounded pretty Bitchin. He wasn't blasting it, but he was playin some metal riffs and the tone and distortion sounded really good. He was on one of the half stacks, so as I stroll over to check out what he's playin on, notice he was playin on a fender. Don't know what kind of fender, all I know is it was a head, and the dude had a good metal tone comin out of it.
Anyone know which amp this is? never new fenders had this kind of overdrive sound.
was it a 5150? Says EVH on the badge, but it's made by Fender.
EDIT: Though I'm assuming the badge on the amp actually said Fender... I'm not familiar with any Fender badged amp heads that would be good at metal, unless it was a modeller... maybe a mustang head??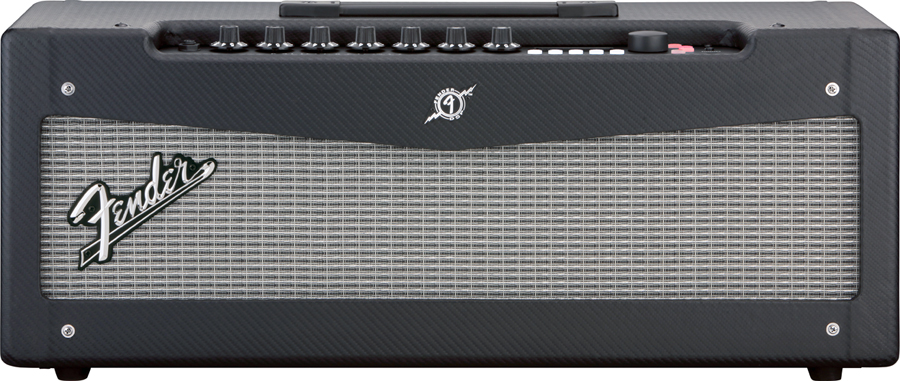 Last edited by jpatan at Mar 31, 2012,
No it definitely said fender on the front of it
Well I'm pretty sure it looked like the supersonic, but still not sure. it did sound pretty metal-ish, but then again it wasn't very loud, and i only listened to it a second, so I didn't get to fool around on it myself. I was just confused that this kinda crunchy sound came from a fender lol
supersonic?

metalhead? o_O

Join date: Sep 2009
223

IQ
There's a Supersonic 60w head as well as the 100w.

Join date: Feb 2012
30

IQ
it was a mesa boogie dual rec playing hide n seek and it hid in a fender!!!!

Join date: Feb 2011
290

IQ
It was probably a used Fender Prosonic. In the mid 90's Fender tried to compete with the modern-metal amp market dominated by Mesa, Peavey, and Crate and released a few rather beefy heads during that time period. One was the Prosonic. It didn't sell very well due it's cosmetics looking like a classic Blackface, but it was metal as f
uck
and not only had a lot of gain (more than a Marshall TSL FWIH), but was modern voiced.
Another was the Fender Roc Pro line. These were hybrids like the Marshall Valvestates. They don't sound wonderful, but they're rather decent for the prices they go for used ($99 for a head). Yngwie Malmsteen apparently used to use them in clinics and sessions.
The Frontmans also give a lot of gain and can do metal but those sound like shit so fu
ck
'm.

Join date: Sep 2008
150

IQ
Gah
I know Fender's coming out with a metal amp, but I can't think of the name of it

Join date: Nov 2009
660

IQ
It was probably just a Mustang.

Join date: Jun 2011
60

IQ