Gibson Les Paul Traditional for $1550 new, good deal?
Hey guys,
While visiting my local Long & McQuade store, I came across across this guitar.
Gibson Les Paul Traditional 1960, satin Honey Burst
It plays and sounds better than nearly any Gibson I've ever played in my life, including the other LP Standards and the two LP Customs they had. At Sam Ash down in the States, they're $1700 new, so I'm thinking this might be a steal. However, I can't find a whole lot of information on them, and I don't know how much use it'd get since I mostly play progressive metal.
So if I buy it, do you guys think it's a decent investment? I don't know what other shops sell them for or how much seller's ask for when they put up online classifieds, so any info would be helpful. I'd like to buy it knowing that even if I do spend the money on it and don't use it a whole lot, I won't lose much money if I decide to sell.
For anyone too lazy to click the link, the list price is $2949 USD, and it looks like this: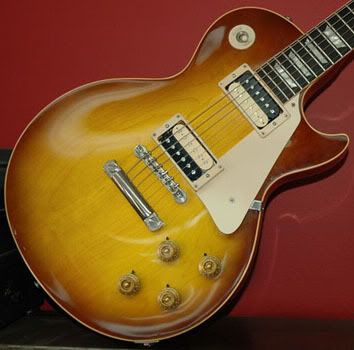 Join date: Jul 2011
90

IQ
Make sure its real.
It's being sold at the Canadian equivalent of Guitar Center, marked as a new guitar. So I don't think authenticity is really an issue. April is apparently Gibson month, so I'm pretty sure all the Gibsons are on sale or something.

Join date: Apr 2011
840

IQ
Yes. That's a very good deal. They are very good guitars. You'll wanna change the tuners though. The vintage style ones are crap. And honeyburst is the sex. Especially when it's worn/ faded.
well with authenticity working in your favor go ahead and sieze the deal. Thats a great price.
Yeah, think I might pick it up after I get back from Europe. I hope to god it's not gone after 10 days. Still having trouble finding what they go for used though.
Last edited by Pat_s1t at Apr 5, 2012,