New Amp Day + New Setup Day

Join date: Nov 2011
210

IQ
Picked this up off of kijiji for dirt cheap. outside is a stained and scratched, and it smells like an ashtray, but it works and sounds awesome. I'll make a sound clip tomorrow, it's a little bit late to show it off right now.
Also, this is probably old news to most of you, but I just figured out how to relay sound from my computer to the amp, so i can play along with mp3's and youtube vids. Pretty fkn happy right now.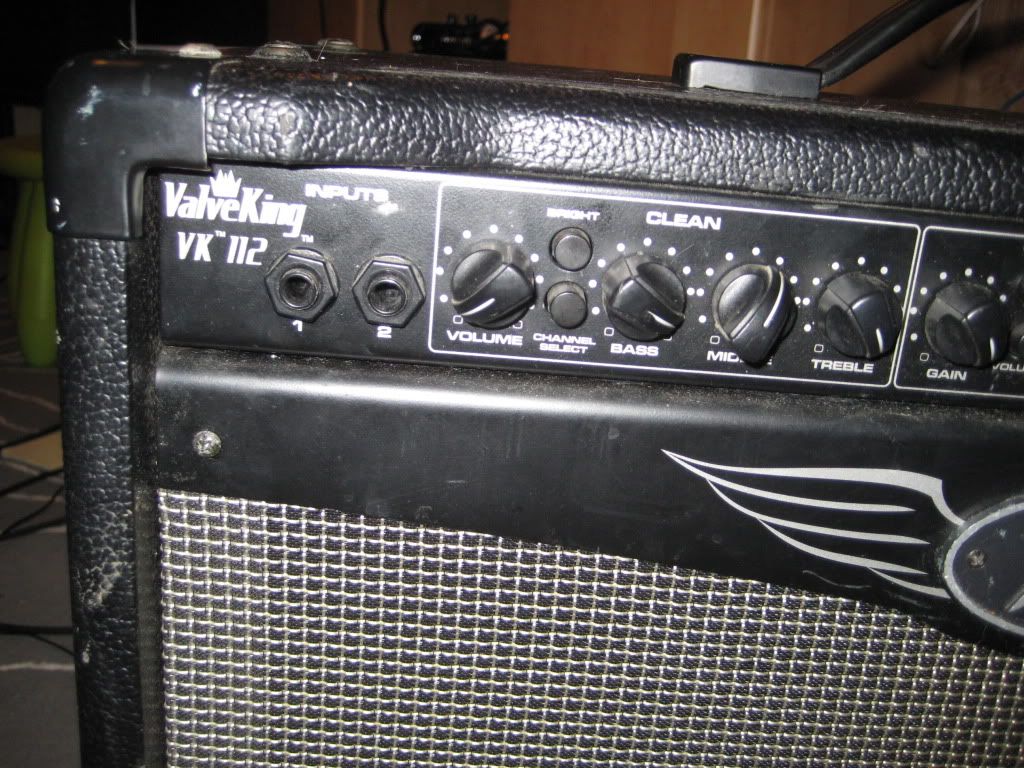 also, are emg's good?
Last edited by mike_oxbig at Apr 11, 2012,

Join date: Nov 2011
210

IQ
Wrong forum.
edited for electric guitar forum relevance